How do you keep up with all your friends and family? If you're like most people nowadays then you rely heaving on social media apps for chatting, sharing pictures, and videos. So how do you pick which apps to use when there are literally hundreds available? We spoke to an award winning digital marketing firm in Colorado Springs to help us narrow down the top options and here's what we put together.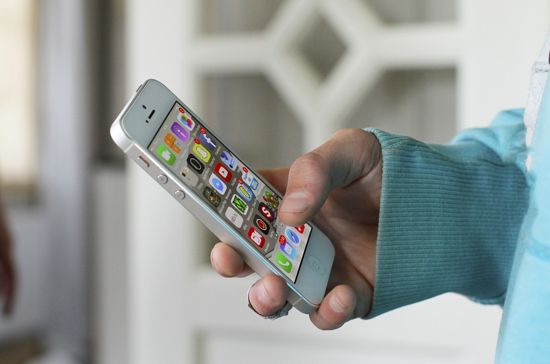 Facebook
Facebook is the original social media app. With this app you'll be able to share pictures, videos, and posts on your own feed. As well you can message friends, like content, and comment on content. It's user-friendly and gives people a way to branch out and find friends all over the world.
Facebook Messenger
This one accompanies Facebook, but is a separate app. This is the private messaging component of Facebook. You'll be able to have private conversations with one person or a group. It also allows for video chatting and voice chatting.
Twitter
Here's another social media app that has been around for quite some time now. You can follow friends, celebrities, professional athletes, politicians, and more. It's very user-friendly since there aren't many functions, and you'll find it to be quite addictive once you get started.
Snapchat
Unlike some of the other apps mentioned, Snapchat took a little longer to catch on. With that said it's still not huge, but its following continues to grow. Snapchat was released in 2011 and hit it big with tweens and teenagers. This group continues to be Snapchat's core users.
Instagram
Instagram is one of those apps that is loved by all ages thanks to a number of factors. With Instagram you are able to post a picture or short video along with a caption. People can then like it and comment on it. It allows people to be social through the use of visuals, which have proven to be a massive hit.  You can even get a boost in likes on your post with a service like likesocial.
Pinterest
Pinterest isn't your typical "social media app", which has helped it to stand out. Pinterest can be described as an app that is meant to help you get motivated and inspired with ideas, pictures, recipes, décor, DIY projects, and so much more. You can save pictures, share pictures, and be as social as you like.
LinkedIn
LinkedIn is another app that has been around a while and is meant more for business networking. It's a great way to meet new clients, customers, and possibly a new employer.
WhatsApp
For those people sick of paying long distance phone bills, WhatsApp is an absolute gem of an app. Use this app to talk to people all around the world without having to pay a dime. You'll be using an Internet connection instead.
WeChat
WeChat is one that is having a slow rise here in North America. Again it's a way to message and chat with friends, and it has been huge in China for quite some time.
Tinder
When it comes to dating apps, this is the one that is top of the list and while it may not necessarily help you find that perfect match you can use Tinder to meet new people and possible find that perfect match.
With so many great and fun social media apps available on all platforms, there's no reason you can't get out there and be social!