The Official Twitter app for Android does not meet my expectations and lacks many features which are required in my opinion. If you are one of the disappointed users of the official twitter app for Android then you may have found twitter alternatives to use on your Android already, but in case you haven't found any yet this article will help you to do just that.
TweetCaster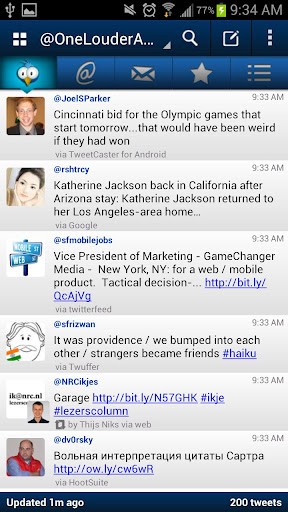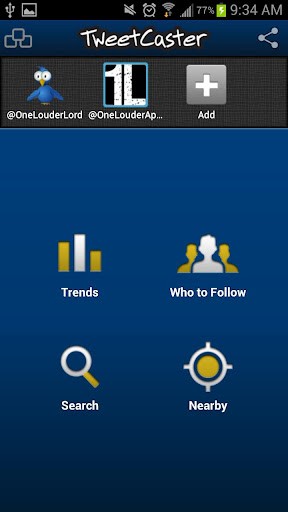 TweetCaster brings a nice and clean user interface which boosts performance with its lightening fast speed and a number of rich features. It is the perfect app, no matter which Android device you use. Search party will allow you to search among millions of tweets on twitter to find trends or topics of conversation. For example, one can easily search user names or mentions or favorites with its deep search capabilities. SmartList will help you to organize the anarchy of your twitter stream by grouping them in lists. Photo effects will add various filters and effects whereas Speak tweet will allow you to speak through microphones instead of typing. Zip it will zip all annoying tweets. There are a number of additional features such as post to Facebook and Twitter simultaneously, multiple twitter accounts, scheduling tweets and themes that will enhance your tweeting experience.
Plume for twitter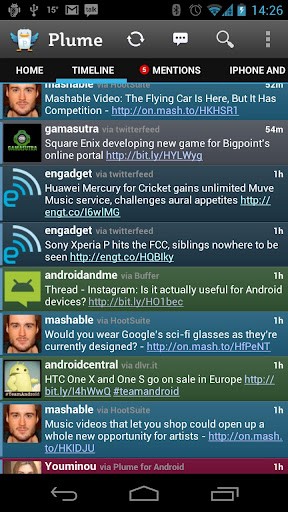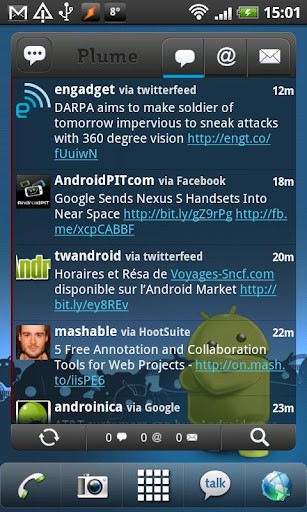 Plume for Twitter is damn beautiful and highly customizable Twitter alternative. One of the features I loved is the way you can colorize the tweets appearing from certain people. Just set the color and their tweets will be highlighted in the same color to grab your attention. It's scrollable widget is actually a good alternative to Sense widget. Just like the way you zip annoying tweets in TweetCaster, you can easily mute users, certain words or clients which will zip notifications from them. Its internal browser comes very handy when visiting various shortlinks as well. Plume also helps you with its auto complete feature to complete your mentions, plus it has Bit.ly support for your tweets that will shorten your longer URL links and provide click tracking.
Explore more features by downloading it from play store.
Seesmic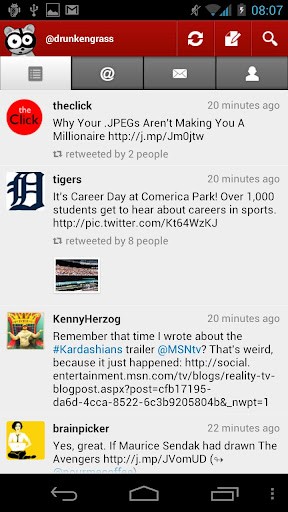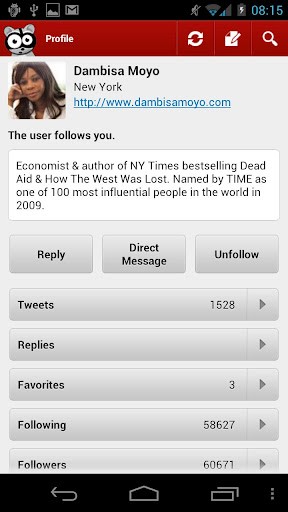 Seesmic for twitter also handles your Facebook stream updates very intelligently. Its new mute feature is exactly similar to the one found on Plume and TweetCaster. Multiple twitter accounts can be managed through it very easily. It will also allow you to do cross-posting to multiple twitter accounts and Facebook account at the same time. Seesmic also includes number of rich features such as Geo-tagging, Twitter search, URL shortening using bit.ly, j.mp and Goo.gl.
More Twitter Alternatives for Android
TweetDeck
UberSocial for twitter
TwidDroyD
Hootsuite
A young and passionate blogger who loves writing about Android and Geeky Stuff.