Top Five Drumming Apps For Android
Drumming is not an easy skill, however there are a number of greats over the years who have made it look easy. Some of the best drummers ever include Keith Moon, John Bonham and Charlie Watts right through to Dave Grohl and Matt Helders of Arctic Monkeys. Playing the drums considers a great deal of time, patience and impeccable hand eye coordination. These are some of the same skills that are necessary to practice and play roulette. If you fancy yourself as the next Mick Fleetwood but don't want to commit to a full size drum kit just yet, here are a number of smartphone and tablet apps to practice with.
The Drum – https://play.google.com/store/apps/details?id=com.phellax.drum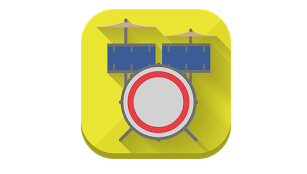 Drumming on Android has never been such a fun experience thanks to this app.  A virtual drum kit with acoustic, electronic, percussion and FX sounds to create the conditions to play live music. This app features multi-touch, 8 drum pads, 8 drum kits and two fully customizable drum kits. Complete with 64 realistic drum sounds, studio audio quality and extras like kick, bass, snare, tom, cymbal, hi-hat, ride, crash, cowbell, guiro, conga, tambourine, cuica, timbale, cabasa, effects and much more. This is the perfect, next best thing to a real drum set with a record mode that allows you create loops and rename your recordings and works with all screen resolutions for smartphones and tablets. Complete free app but comes with ads unless you purchase a key. The ideal app for all drummers, percussionists, musicians, performers, artists and producers of all skill and experience levels.
Drums – Pro Drum Set – https://play.google.com/store/apps/details?id=pl.dto.drums&hl=en_GB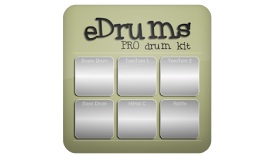 A completely free music app that offers a high quality and fully customizable drum set experience. The app features very low latency with changeable volume for each sample. With 16-bit sampling, multi-touch capability and the ability to save custom sets. Drums – Pro Drum Set offers all the sound and features you're looking for in an electronic drum set. If offers 8 different pads and very low latency with more than 150 optional samples to choose from, grouped into useful categories. This high quality, 16-bit drum samples offers customizable pad colours for better orientation. Enjoy Drums through headphones or external speakers for complete satisfaction.
Drum Studio – https://play.google.com/store/apps/details?id=com.panusmos.drumstudio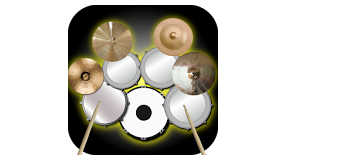 Drum Studio has just been updated to version 3.7 and lets you play drums on all of your android devices. Drum Studio is a multi-touch drum kit application which offers you the best sound quality. Some the apps ultra cool features include a rock kit and a hiphop kit, multi-touch support, right handed hi-hat, crash and ride and you can change the drum position settings. Complete with cool and crisp animations.
Modern A Drum Kit – https://play.google.com/store/apps/details?id=com.liperim.madrumkit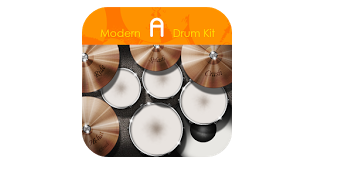 The crystal clear sound of a modern studio drum kit, (all sounds recorded in stereo) is available in the Modern A Drum Kit. This app features 16-bit uncompressed drum samples, reverb effects and a multi-band mixer which allows you to pan on each channel and volume control. A set of presets of different musical styles fit for the drummer of any genre taste that allows you to quickly display the options playing drum kit. With a high level of realism and sounds that are dependent on the point of impact, high-speed responses and the ability to slide your finger between the drums.
Drum Kit – https://play.google.com/store/apps/details?id=com.phellax.drum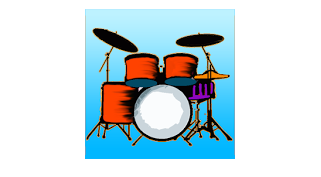 With the new updates to Drum Kit you can now drum along to your favourite songs by using "Song Player" feature, accessible from the left corner on stage. This is perhaps the most advanced app available for smartphones and other Android devices. The drums in the app feature more than 20 different components , cymbals and percussion elements. You can move your drums across the screen, size them separately and add or remove drums from the setups. You can also create and edit your own drum setups to suit your playing style, record music beats and share them with your friends or the Facebook community.
Wanting to take your drumming from app to the real thing?  You can also check out the best snare drum for metal as a starting point.