Photos are an integral part of any website or blog. Photos make your site more interesting, and they add another layer of appeal for site visitors. Websites with great visual content tend to be more engaging and get more traffic as compared to those sites that are simply full of text. With that being said, finding and choosing images can be somewhat of a challenge, as can taking your own photos for your site.
The following are some tips that can help you determine the right photos to use, as well as how to edit and optimize them.
Can You Use the Photo?
It can be tempting to surf the web and find photos that are already edited and ready to be used on your site, but doing that without consideration for copyrights can be incredibly costly.
Even if you think you think you've found an image that you're entitled to use, it's still best to make sure you provide attribution. You want to go above and beyond when it comes to using images on your website and copyrights. Otherwise, it can mean legal issues, and it can cost you thousands of dollars.
Some sites offer free images that can be legally used, but these don't tend to be the most compelling images, so you have two options to combat this. You can either take your own photos, or you can pay for a subscription to a stock photo site.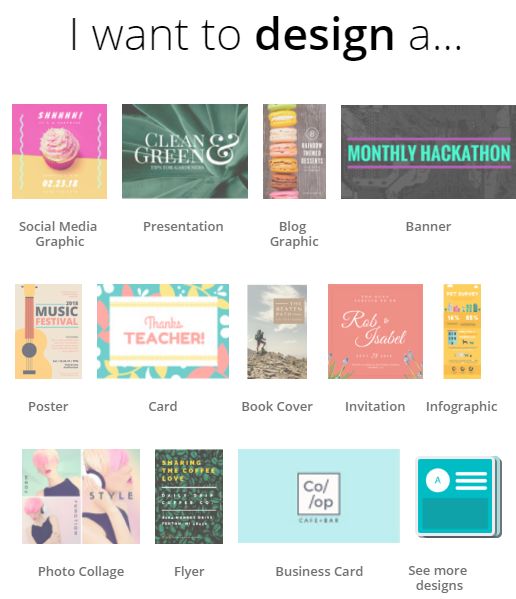 Edit Your Photos
Regardless of whether you're using stock photos or you're taking your own, editing is necessary. When you use stock photos, you can make them look better and feel more customized if you do some editing.
With your own photos, you'll definitely need to edit as well if you want the photo to look professional.
There are plenty of free image editing tools that should do the trick such as Canva. Canva lets users do everything from creating graphics to ensuring marketing and blog photos look amazing. Editing photos for your site doesn't have to be complicated. Sometimes just doing a little cropping and adjusting contrast and brightness is all you need.
Will The Photo Work Across Any Screen Size?
Whether or not a photo is optimal for a variety of screen sizes is incredibly important, particularly with so many people viewing sites and blogs on their mobile devices. When you're choosing photos, you need to make sure your site visitors are going to be able to see them properly on any device, and if you're adding something such as text on top of a photo, this needs to be optimized as well.
Keywords Count
Keyword usage and SEO are important for bloggers and marketers in their content, but they're also essential when it comes to photos. Make sure you research relevant keywords for all of your pictures that go along with your blog posts and then save them with a  file name that contains these keywords. You'll also want to fill in the alternate text area with a description of the photo that uses keywords.
Adding photos to your blog or website is a critical component of good marketing, and tips like the ones listed above can help you make sure your images look great and perform well in terms of driving traffic to your site.
……….