I have been having quite a bit of trouble getting a twitter application working for Facebook.  The "Twitter" application for Facebook installs but it just won't recognize my user login, and it isn't just me.  I tried to connect Rock Along Productions Twitter account with their Facebook account and reached the same issue.  I assumed it might be a FireFox browser issue, but I couldn't get the Facebook twitter app to connect over Internet Explorer or Google Chrome either which leads me to believe something isn't working properly with the Twitter Facebook application.
Go ahead and see if this method works for any of you, go to the Official Twitter Facebook application.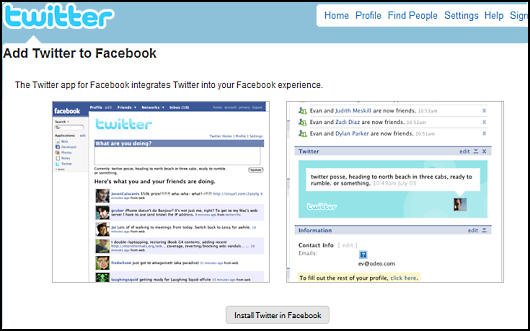 Click on "Install Twitter in Facebook"
This should take you to your Facebook App page where it asks you to enter your Twitter credentials.
No matter what you enter though it always fails for me and the 3 accounts I tested with.  I am not sure why, the error just states a problem with username or password yet I know its the right one and I have signed in and out of Twitter with it successfully.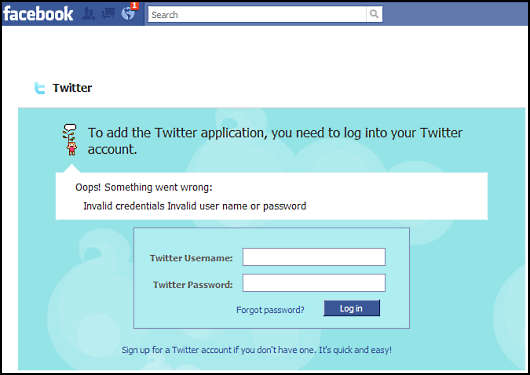 Does anyone else have this problem trying to add a Twitter application to your Facebook account?  I have tried several other applications and have met no success yet.
-Dragon Blogger