Twitter Chats are a major part of my schedule, between coaching companies on how to implement them in their social media strategy, to hosting/moderating at least four per week. The more there is to learn about Twitter Chats, the more that the realization becomes clear that there is as a lot of potential for diversification in Twitter Chats, almost as diversified as the people who host and attend them. That said, there are also commonalities in Twitter Chats, and we are going to look at some of those commonalities when considering how to start your own Twitter Chat.
The obvious thing that Twitter Chats have in common are that they occur via Twitter, are limited to 140 characters, and use a #hashtag to allow for filtering on the internet. There are also some key, common things to consider when planning your Twitter Chat.
Clearing Out Some Myths.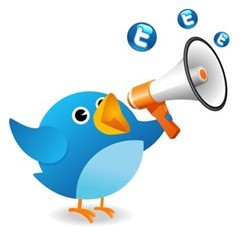 Let's dispel a myth, or two, first. I've heard people say, "Oh, I can't have a Twitter Chat because I have to have hundreds of people in my community to do that."
That isn't necessarily true. For example, if you had 100 people show up at your very first Twitter Chat, it may lack the cohesive element of where the chat is going. You may have a lot of tweeps tweeting, but they may wonder what they are supposed to be tweeting about and not come back the next week. Building your Twitter Chat takes time and you want to ensure that you get that foundation built solid and sometimes it is actually an advantage to have a few core people at the first few chats and build from there.
A very active group of 4-5 people can cause your Twitter Chat to trend on Twitter (I've done it!). Also, the converse is true and you may have hundreds of people in a community and have them not attend a Twitter Chat, so it is not necessarily a case where you need one to have the other, although, that can be true as well.
First Things First: YOU.
One of the things that Madalyn Sklar, founder of the GoGirlsMusic.com community, says about Twitter Chats, is that when she started the successful #ggchat Twitter Chat, she simply tweeted that she would be "hanging out" on Twitter at a set time and whoever wanted to chat via Twitter could show up at that time. That is very key. If you determine that you have to have x number of participants or there is something wrong with you, your brand, etc., then you are looking at this backwards. Create a place that is conducive to others joining in and chatting. If no one shows up, that is ok. Let it be ok with you. If you become desperate, it will show, even in your tweets, begging people to come join you. This isn't a credibility builder for you, so be cool and hang out. Invite a close friend to tweet about a topic during that set time. That is ok, because you have the right perspective and YOU are ok.
Secondly: Consistency.
After adjusting your perspective on the chat, consistency is key. I have had times where I have put other people's chats on my calendar and then, when I arrive, the host or hostess has discontinued the chat. Why? More than likely, they reacted to a low attendance and decided not to have the chat. I have also had people tell me, "Oh, I have been meaning to attend your chat for weeks. Could you please send me a reminder?" What would happen if I had discontinued a chat prematurely?
Again, credibility can be affected and you create a larger mountain to climb if you want to start that second chat, if you have abandoned a previous chat. People may become leery about adding it to their calendar, and may just disregard it entirely.
Defining Your Twitter Chat.
Now that you have decided that you are not going to give into the myth and that you are not going to worry about numbers, unnecessarily, and that you are going to be consistent, it is time to take the next steps toward getting ready for the first chat.
Define General Topic.
What is the general theme of your Twitter Chat? Is it social media, marketing, authoring books, sic-fi movies, makeup? Don't worry about getting too granular, at this point, but define the general theme of your topic so you know which direction you are going.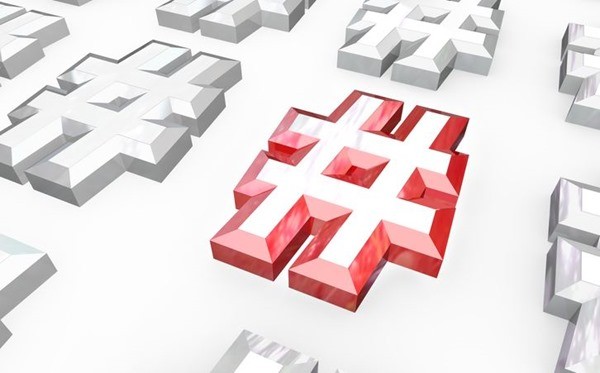 Research the Hashtag.
It is convenient to have a hashtag that represents your brand, but also keep in mind the number of letters. With GoGirlsMusic.com, #ggchat works well because it is short, but unique, and represents the gg in GoGirls and the chat for the Twitter Chat. #MyBlogGuest does well with a bit longer hashtag and it matches well with the brand of MyBlogGuest.com. Be sure and search for the hashtag to find out if it is being used. Ideally, you have the domain that corresponds to the hashtag, but that isn't always possible, especially when the domain is taken, but unused. You will want to start posting your hashtag in directories and throughout the web to "claim" your hashtag. (That is another article, in and of itself.)
Select the Time Slot.
This one is a bit tricky because you want to find the time slot that is most conducive to your audience, but also works within your schedule, so that you can remain consistent with your Twitter Chat. Consider, geographically, where your audience is. Refer to the stats and analytics for your web site and see which region is providing most of your traffic. If you are global, you may want to consider that in your scheduling. Realize that you are not able to please all of the people all of the time and no matter what, someone will find the time inconvenient, somewhere. Also, realize that if someone really wants to be at your chat, they will come, even if it is in the middle of the night. Don't fall victim to the change-it-for-one-person-because-they-are-most-vocal situation. My experience has been that when you do that, that person is probably not going to show up anyway. Some people simply feel best when they are complaining. Fortunately, I haven't run into that in my communities and everyone is nice. ;)
Decide on the Format.
There are actually different ways to format your Twitter Chat and you will want to tune into what your audience wants and the flavor of your particular chat.
Some chats work well in the instructional format, as a sort of broadcast of expertise. These chats may not have as much visible interaction and engagement, but they do really well in visits to the archives and SEO content and building community around the expert. Many times, they have quite the audience of "lurkers" (non-participating tweeps). #MyBlogGuest is an example of this type of chat.
Some chats are great hangout, together-time. Picture the "Friends" TV show or hooking up at a local coffee shop. #ggchat is this type of Twitter Chat. This chat creates an intimate group of like-minded individuals kicking back at a set time each week.
One of the more opular formats for a chat is having Q&A, where questions are published and then asked throughout the chat with a Q1 tweet and then the tweeps responding with A1 and Q2 with A2, etc. This is popular for those who want structure and to know what the topic is, since it is defined. It is also popular because it allows for engagement, letting those who want to share knowledge, share it and those who want to learn, to ask questions. That is the format for #SocialCafe, which will soon take on an innovative approach (if I do say so, myself) in accompanying Social Web Cafe TV show at the same time. From this example, you can see that you are not stuck in a box on what you want to do with a Twitter Chat, but the sky is the limit and you can create your own format, or combo-format based on what you have seen work for other Twitter Chats. Or, be innovative and create a new format.
Promoting The Chat.
One of the easiest ways to promote the chat is to send out tweets and mention people in the tweet, with a friendly reminder that the chat is happening. The challenge here is that some people may not want to be reminded/mentioned. Ideally, you want to ask people if they want to be reminded each week. I experience a lot of "Thank yous" for the reminders and have had some people express how sad they are if they don't see the reminder(s). One way to obtain the list of tweeps is via your archive or transcript of the chat.
Archives of Your Chat
A great way to promote your future chats and provide a way for those who miss your chat to feel connected is to have an archive or transcript of your chat. There are different options for this, including downloadable PDF. And, depending on the service you choose, different prices ranges and options. I find that Storify is a great quick and easy tool to use for your archives. You can create an archive in the form of a transcript or a slideshow and place that directly on your site. Also, you have the option to grab the full HTML for the archive. You will want to do that. I started by using the javascript and when Storify crashed last year, I lost one of the archives because it went corrupt during Storify's crash. By using Storify to create your archive and then capturing the full HTML, you have it, even if Storify crashes. Another benefit is that Storify does quite well in the search engines, so you will have another opportunity to stake that claim on the hashtag you have chosen.
Handling Changes.
It is true that many people do not like change. However, there are times when change is necessary. When that happens, approach the change in your Twitter Chat with a three step approach. If you must perform a change in your chat, announce it weeks ahead of time. For example, my #SocialCafe chat that has been on Wednesday, for weeks, is moving to a new night. For weeks I have been announcing the time change, during the Wednesday chat time. I have also downplayed the promotion of the chat during these past few weeks so that I don't attract new people to the soon-to-be-old time slot. And, finally, I have been promoting the new time and co-host, and getting the buzz out there via press releases, which are a great way to broaden the scope for the promotion of your Twitter Chat.
Take Action.
Last, but not least, take action. Don't sit and ponder when you will do it, but do it. There is a lot to be said for a proper launch of a Twitter Chat (i.e. with press releases, articles, creating buzz), but there is also such a thing as waiting too long and not taking that step. What is the worst case? You sit and talk to yourself via Twitter? Hey, send me an invitation and we can Twitter Chat together. :)
Deborah wears many hats, from professional sound engineer, to marrying a professional sound engineer and recording a Jazz album that put her and kept her on the RN Jazz charts in Los Angeles, for a year. From that experience, she learned how to make it work with social media marketing. She traded in her position as Chief Technology Officer in the financial industry to help small businesses to realize their success online.