Twitter, the famous online social networking and micro-blogging website, announced a new revamped version of twitter. The new version gets an all new look which comes with a simplified design which makes it much easier for users to use all the basic functions. Twitter has grown in leaps and bounds, with people across the globe are adding in millions to get in touch which other and follow their interests from time to time.

The new version of twitter comes with four new tabs, to make things much easier and to bring all the things that you care much closer.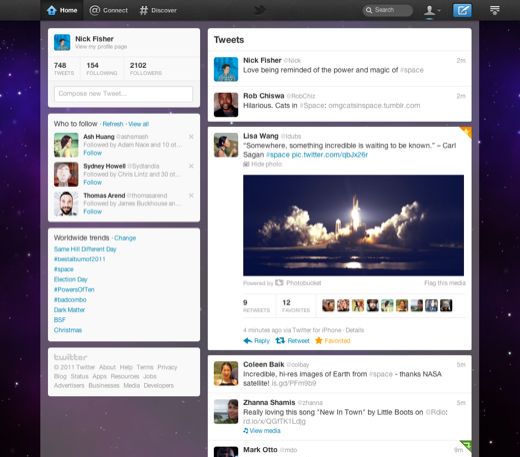 Home tab, the place where you can find the tweets of the people you follow, gets easier and faster with photos, videos and conversations embedded directly in the tweets.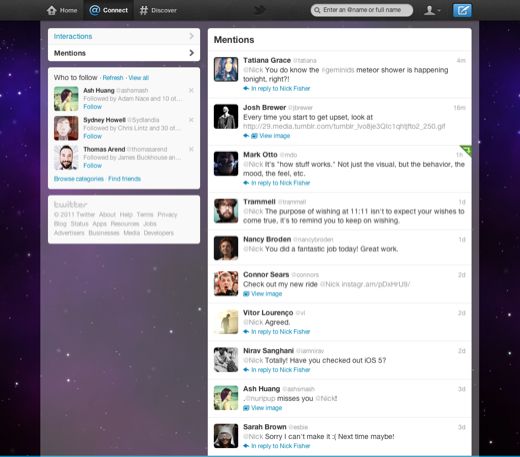 The next one is the connect tab, which now comes with all the recent updates about who has followed or mentioned you, retweeted or favorited one of your Tweets.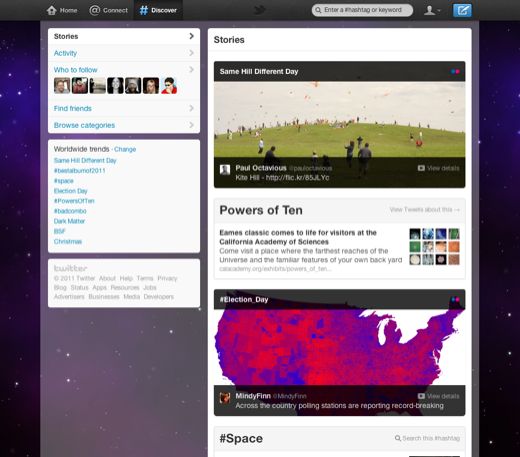 Discover tab lets you to easily searched customized information, with results now showing based on your current location.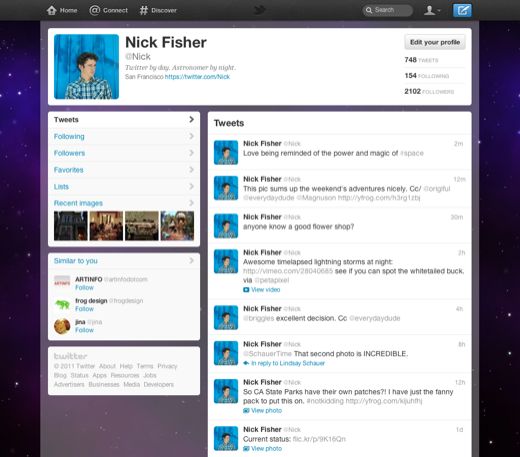 Me tab is the new profile section, where people will get to see all your information, which includes lists, favorites, followers, photos and more. Me tab is also where you can stay current on your direct message conversations.
So the new version is not about a new look, but is indeed pretty flexible, cleaner and much faster. The redesigned twitter application is now available across the PCs, tablets and mobile phones. The desktop version is in the process of rolling out to the users, which will soon arrive.
To download the new version of twitter for iPhone, iPod touch, and iPad for free, then click here (for iOS 4.0 and above). Also do note that the above mentioned changes are not yet available on the iPad version, but the company promises to release the update as soon as possible.
To download the Android version of the updated twitter, click here.
So what are you waiting for? Go ahead and update your twitter application on all your devices and get going!