As a blogger I really love to come across other blogs that not only inspire but astound me with their unique appearance and quality content, and two blogs which I think are among the most visually impressive, unique and still provide some of the best blogging related articles I have seen are WeBlogBetter.com and FamousBloggers.net.
We Blog Better
We Blog Better has such an amazingly stylish theme with the black sidebar contrasting the white so well, it is elegant and the articles are written with quality content in mind.  The author makes fantastic use of images embedded in the posts and I am always impressed and make a point of reading the latest that publishes on this site: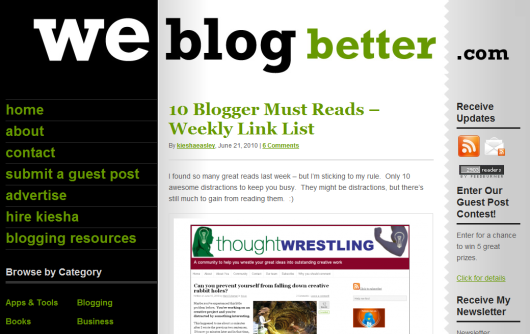 Famous Bloggers
Famous Bloggers has one of the best modifications of Thesis theme I have ever seen, it has a great look/feel incredible cosmetic touches to the posts themselves (bullets, thumbnail images for posts) and has a great related posts section that shows thumbnail and title of related articles.  FamousBloggers was such a great site that I recently became a guest blogger there and intend to try and publish at least 1 article per month.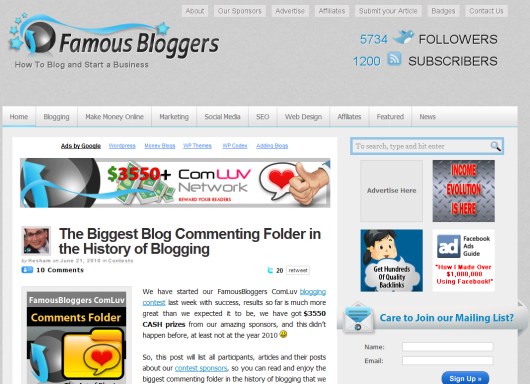 If you are a blogger and you haven't been following or subscribed to We Blog Better or Famous Bloggers yet, then I encourage you to subscribe today.  Both of these blogs are run by excellent bloggers who are very active in the Twitter and Blog Engage communites and are prime examples of who I consider inspirational and influential bloggers that will become very popular in the near future.  (At least they deserve to).
-Dragon Blogger