So what do you do when you are out of time and need to get your life in order?  Makes sense to get a smart watch, but what can they do and what can they do for you?  Stop asking so many questions and check out my review of the U8 SmartWatch. Or you can check out other watches at  https://www.thewatchcompany.com/.
You have been looking out everywhere to buy a smart watch, but they are so expensive.  The U8 smartwatch is very affordable and you can look for a GearBest promo code to get it even cheaper, but what makes this one so different than its much more expensive counterparts?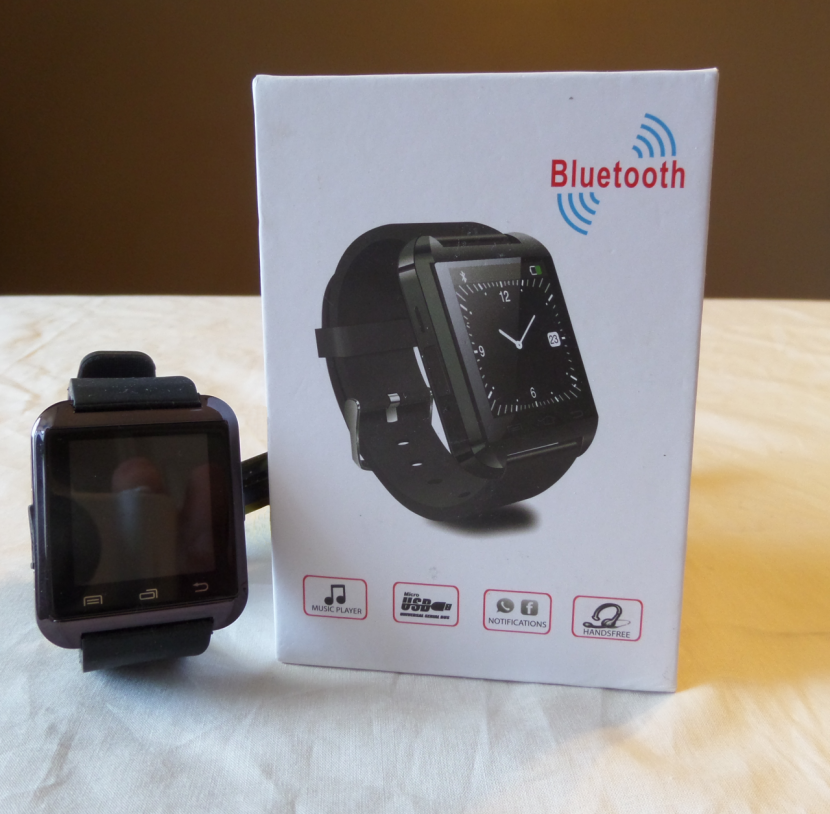 A few things about this watch so far, it works with Android and iOS s7.1 or greater (I only tested on Android).  It is available in Piano Black, Rose Red, Ivory and Stainless Steel; I am using the Piano Black version in my review and has a 1.48" Capacitive Touch Screen.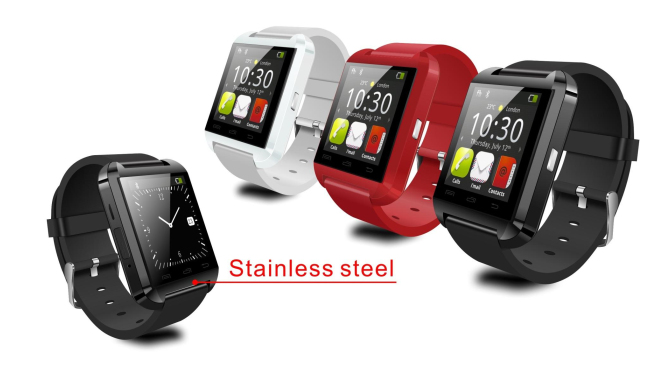 It has a bunch of cool features like allowing you to see what your camera sees on the watch, answer  and dial calls either using a dialer or your phone book transferred from your phone, listen to music, act as a pedometer, barometer, Altimeter, Anti-Lost feature that helps you find when you get too far from your phone (yeah, I have lost my phone many times), use your phones camera to see through (rear camera), stop watch and read messages from facebook and text messages.  These are all features I used and tested but I will say I did have issues with the software they wanted you to use.
Check out the unboxing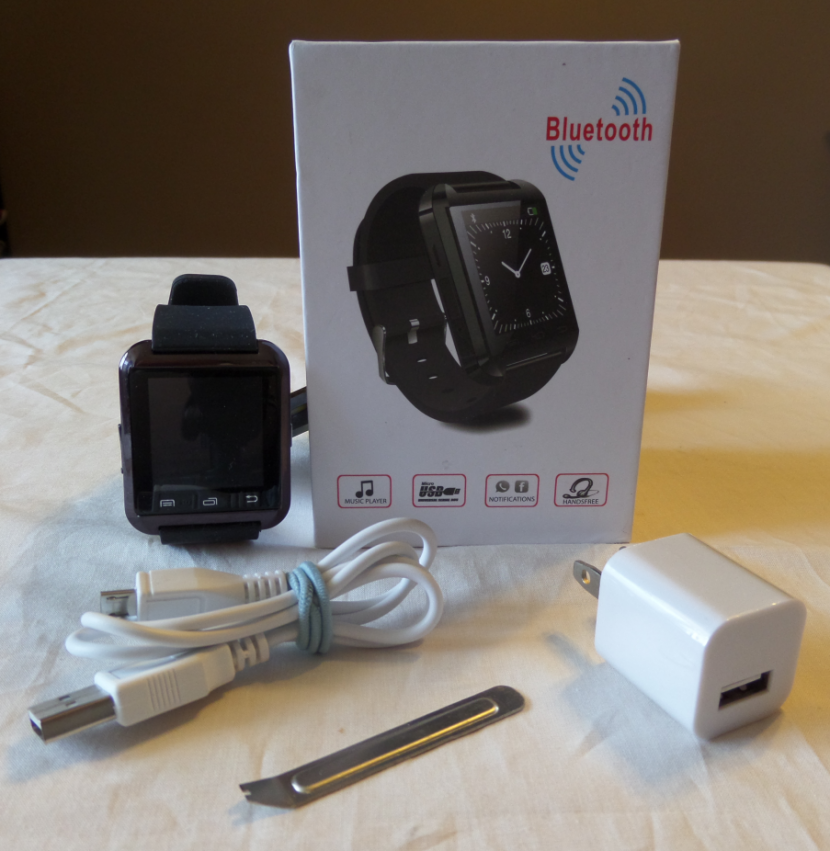 Includes:
SmartWatch
USB Cable
Manual
Dismounting/Assembly Tool for the watchband
Wall Charger
So aside from a basic Analog Watch, or Digital Watch, it is a smart watch and does so much more.  So let's get to the software.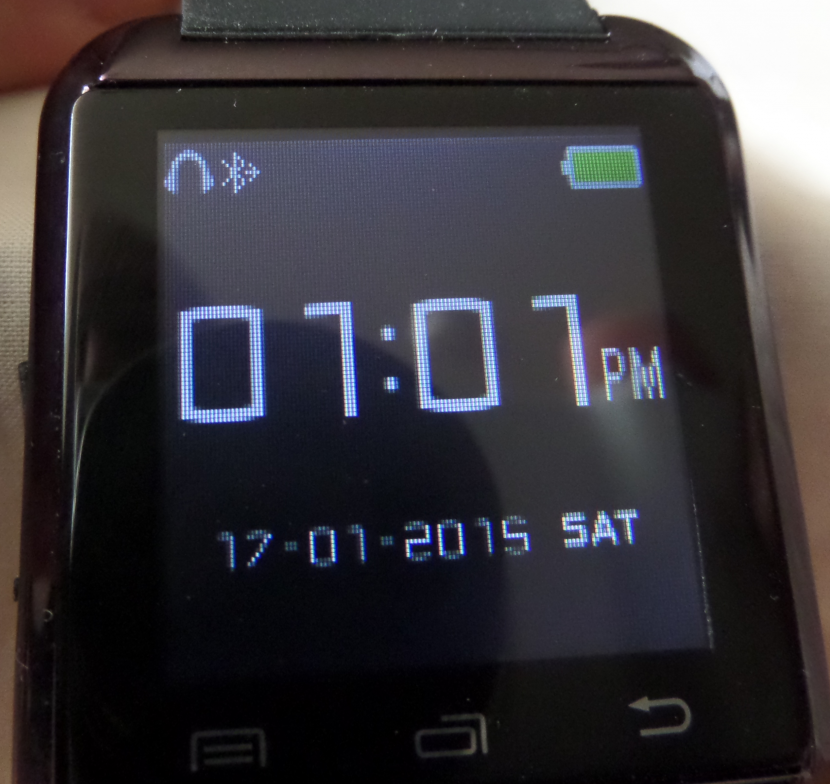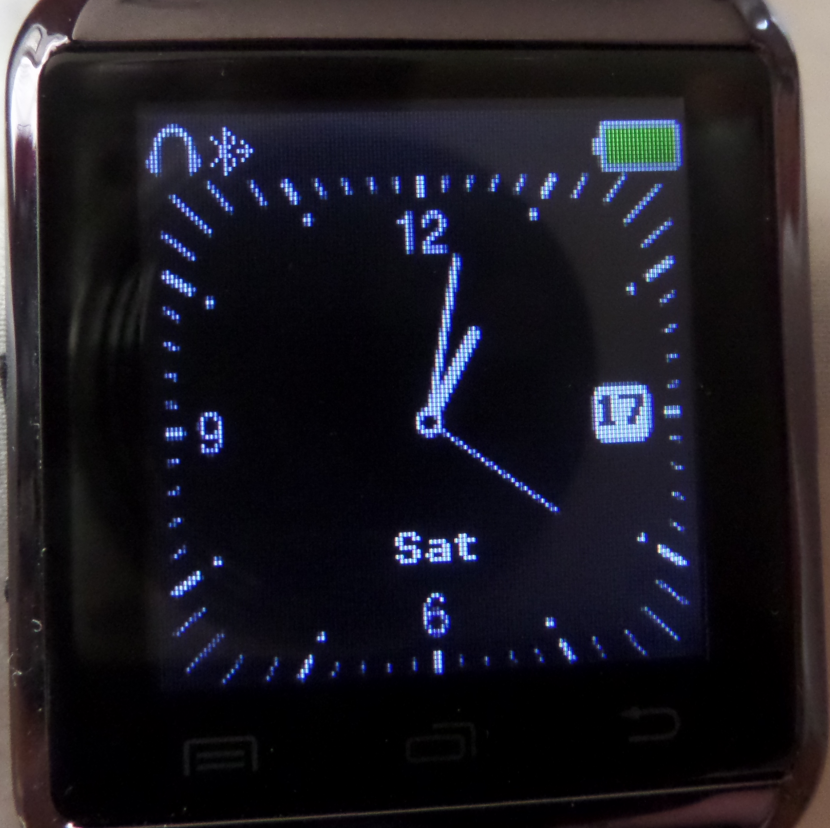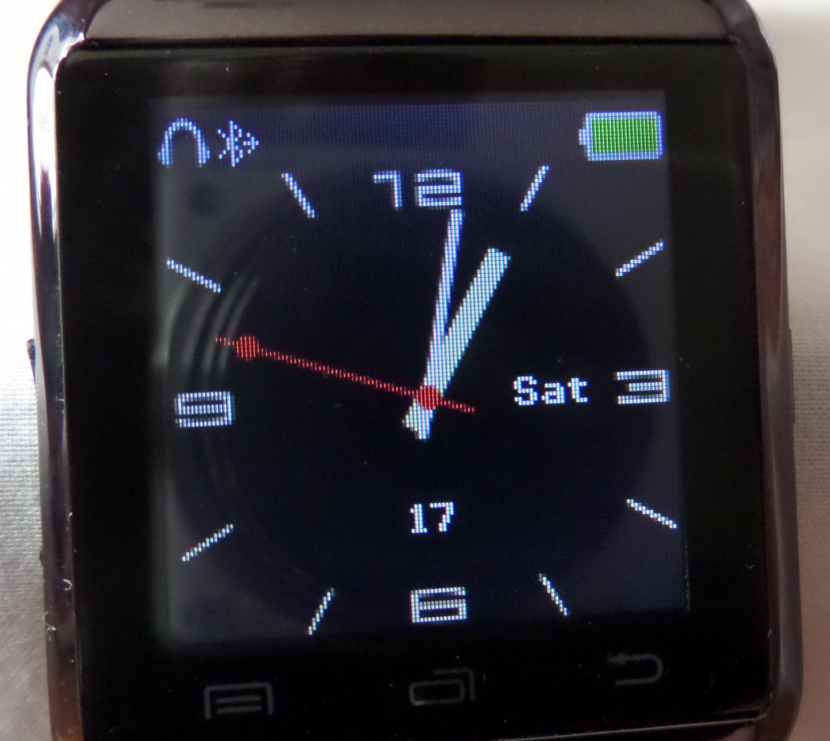 Just showing you some of the options for the watch, you can choose digital or analog and on each there are 2 different looks to them, I prefer Digital.
I had issues downloading the software from the FTP, so I had to download an alternate software suite from a different website.  The manual asks you to download the APK off of the following address ftp://211.144.196.251 but it seems to be down more than it is up.  When you type that address into google, it will bring you to the Panda Forum for the UWatch U8 Smart Bluetooth Watch, the Panda Forum.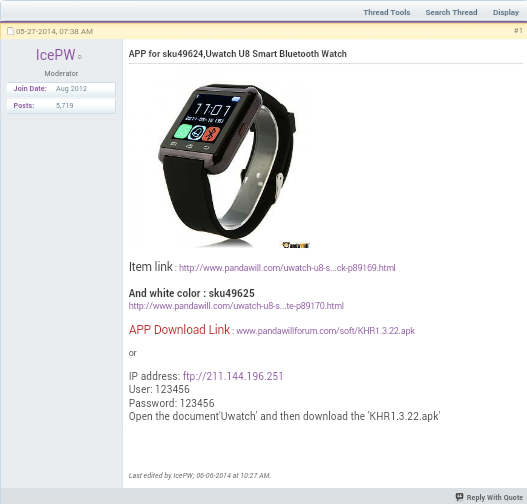 I downloaded and tested with their software titled KHR1.3.2.2, which works pretty well.  I will say, it is not the greatest thing that the software to have the watch and phone talk is offline but it is awesome that it allows you to use other pieces of software to talk to it so you can get many more great features that their software suite does not allow for, I would say this is an awesome feature on its own.
So after getting this software downloaded and installed off of the Panda Forum, there are a few things you need to do.
First, go into the settings of the Android device you want to connect and go to "Security & Screen Lock", I am using Android version 4.4.4 on my Motorola Droid Maxx so it may be in a different area than mine.  In this section you will want to find something that reads "Unknown Sources" and place a check to enable it.  This allows you to install applications from unknown sources, like the APK you just downloaded or anything coming from other than the Google Play Store.
After this has been enabled and the APK downloaded, click to install the BTNotification and then run it.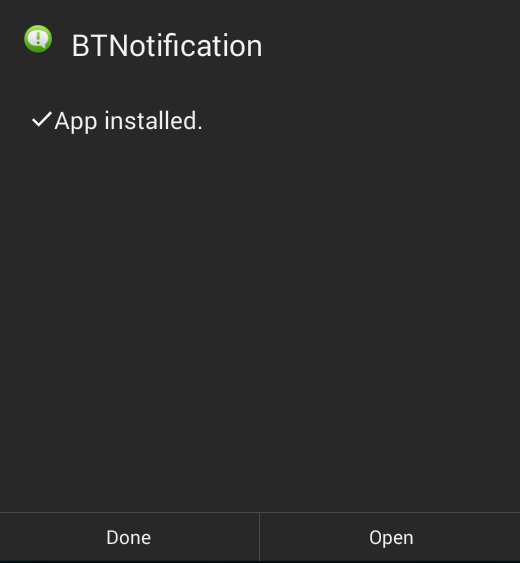 When you first start BTNotification, you receive this prompt.  You will want to click OK to activate it.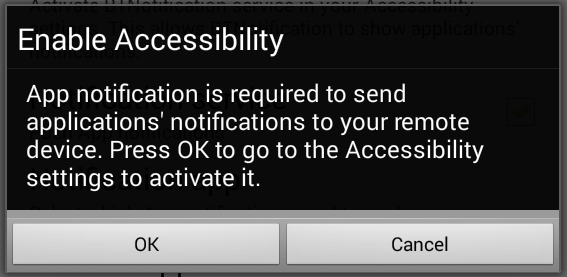 Once you activate it, make sure to click "BTNotification" to enable it within "Accessibility" inside of the control panel of Android.  I am mentioning where it is in case you leave this screen, I did take screenshots for you.

When you click on this you will enter the message asking you to enable the notification and allow it to push notifications to the remote device, your tablet or smart phone.

When you slide the slider (circled above) to enable it, you will receive this prompt asking for permission to receive and retrieve notifications.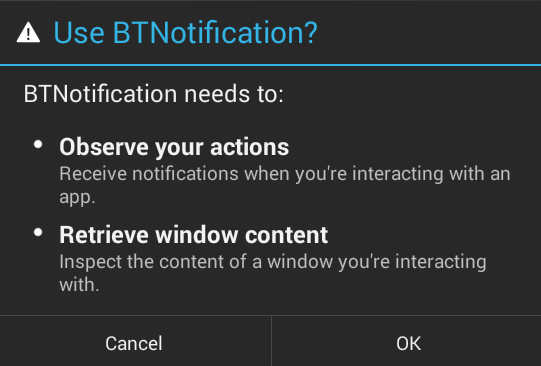 So now, you have to jump over to the U8 and Search for the Device you just setup.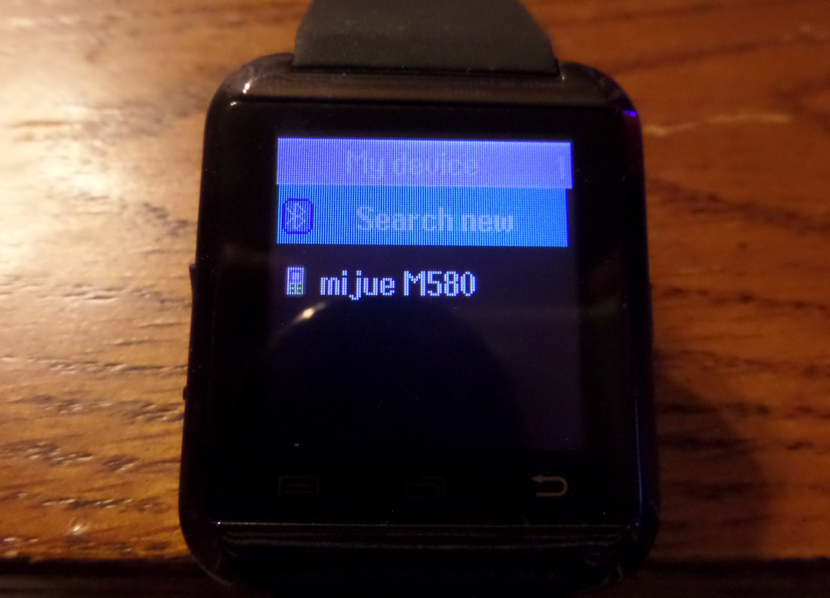 Before you press "Search new" start the Bluetooth search on your Tablet or Smart Device.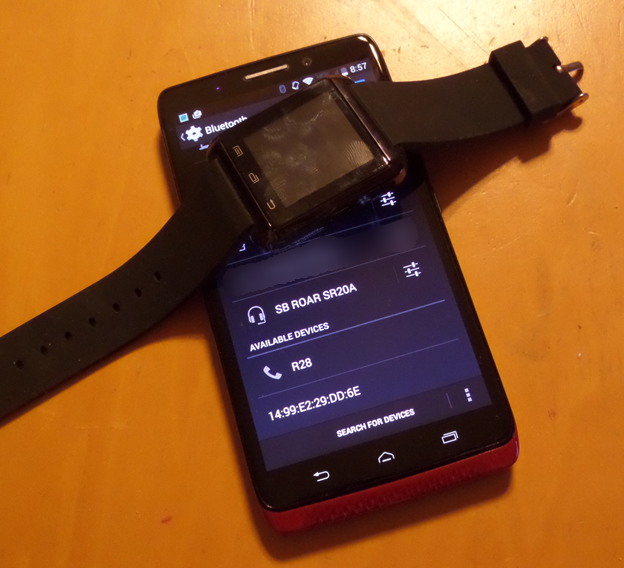 Once you search, you will find each other, it's kind of like a romance really (it is the R28)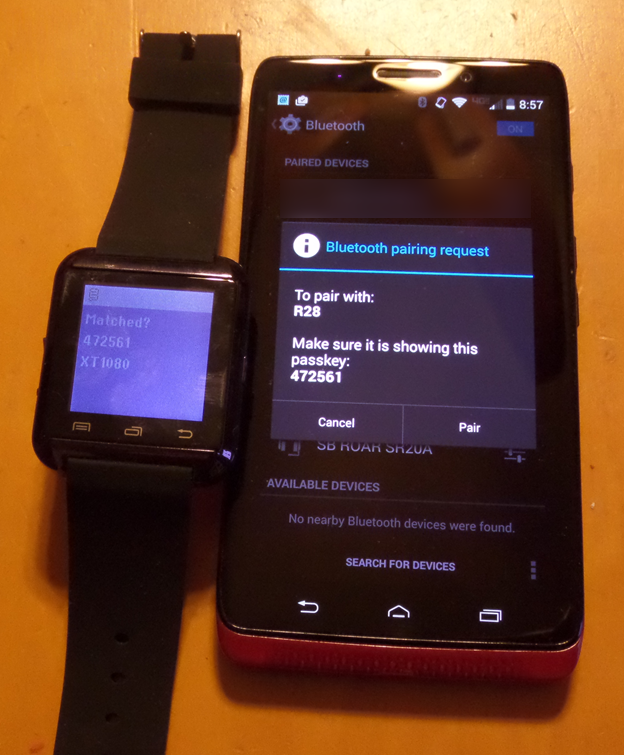 Then they are hitched.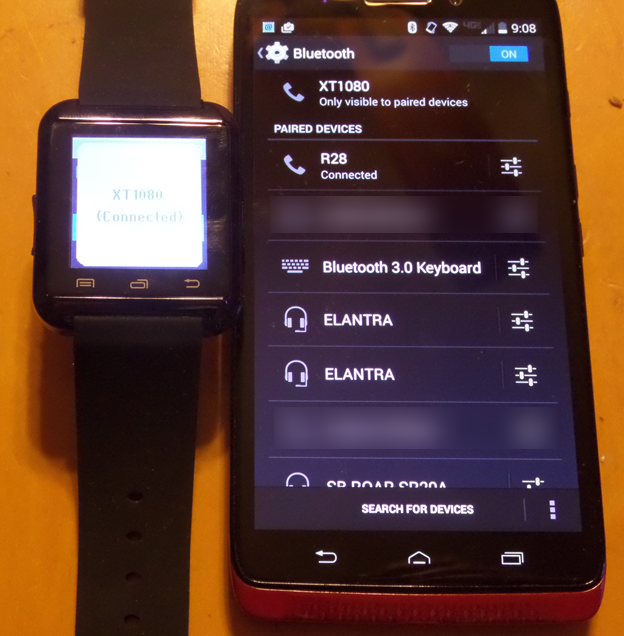 After you click Pair on your Tablet or Smartphone they are paired, the U8 will request from your Android device the contacts and call history, so that it can recognize them as they call in, so click Yes.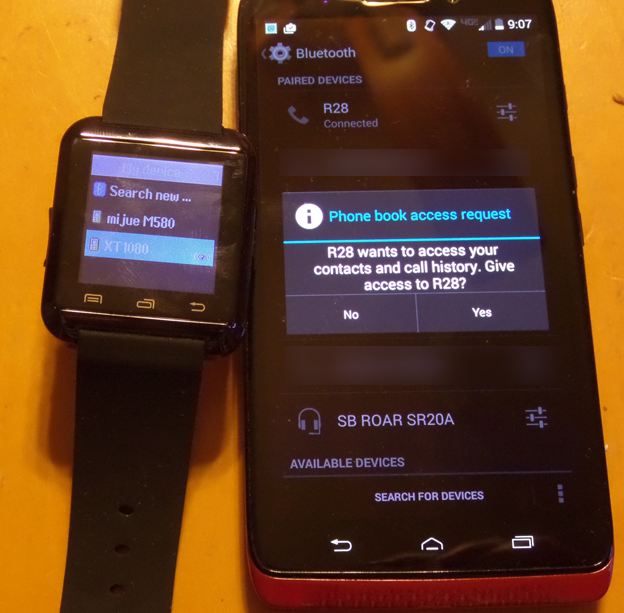 After that you tap Yes on your android device to allow the U8 to access your contacts and call history, within a few seconds and a few flashing screens on the U8 you will receive a BTNotification that your devices are connected.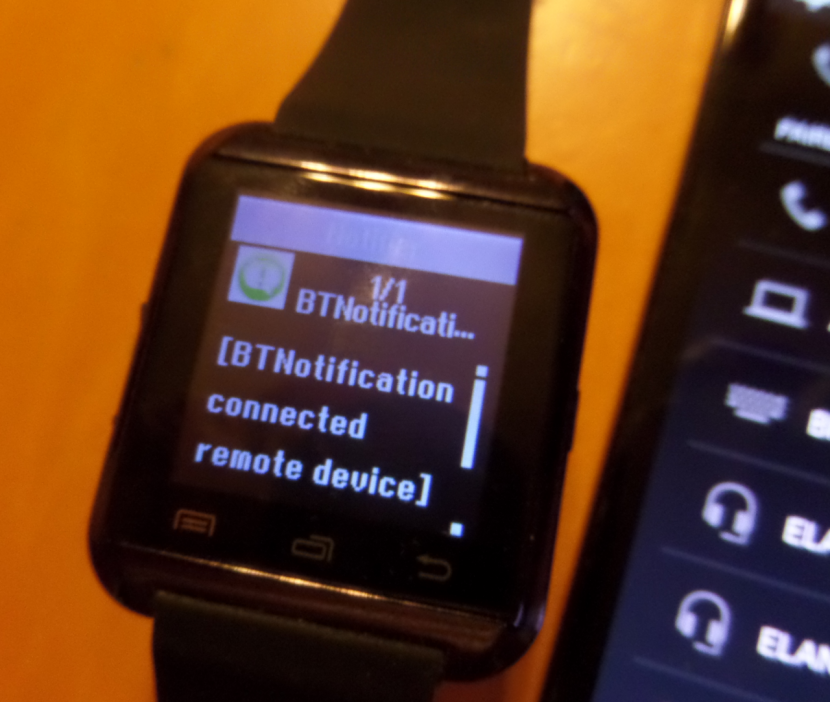 Of course, this also works on your tablet.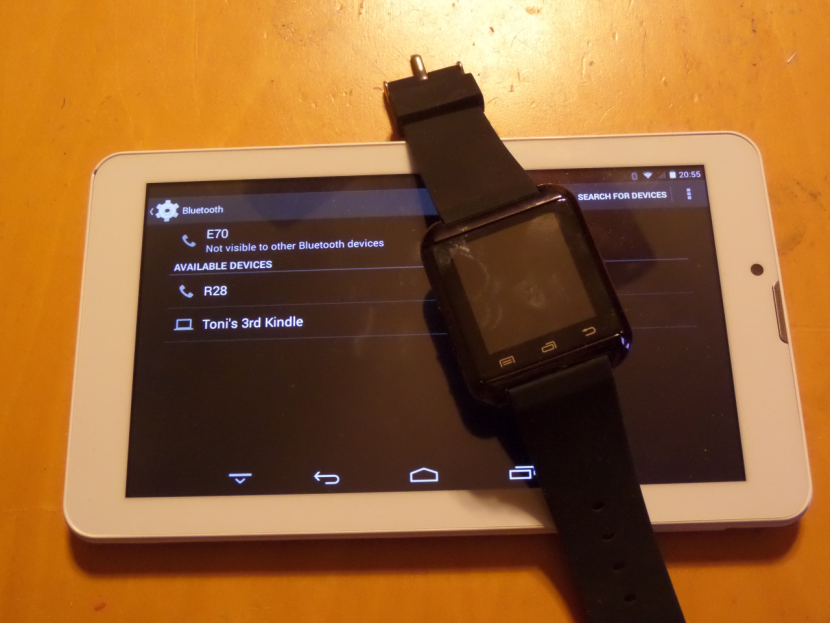 So now that everything is paired and working together, you can start using your U8 to view your emails, receive messages from facebook, display phone number calling you without having to reach in your pocket to grab it, dial from the watch (using a dialer or dial directly from your synched phonebook) or answer a call from the U8, play music on your watch from your phone (stored MP3's or from iheart Radio, Pandora, etc, I tested with iheart radio), view your call history and even taking remote pictures from your phone,… yeah lots of cool things you can do with it.
Talk is cheap though; check this video out that goes through many of these features:
It is pretty cool; I like the features a lot and the speaker sounds pretty good.  I fumbled around little bit but it is really easy to use.  Let me show you how you can talk through it as well.
The watch itself is pretty simple, on the right it has one button to power the watch or to turn on the back light.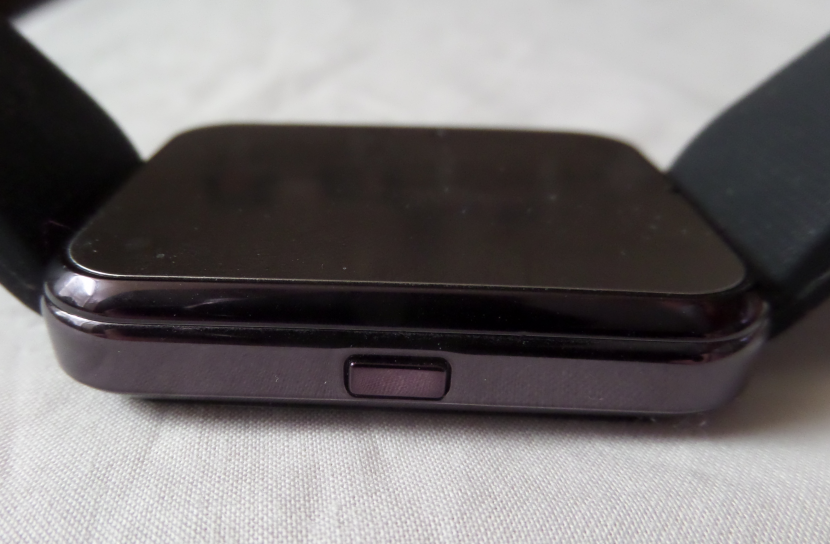 On the right side it has the speaker, covered USB port (I uncovered it for the photo) and a microphone.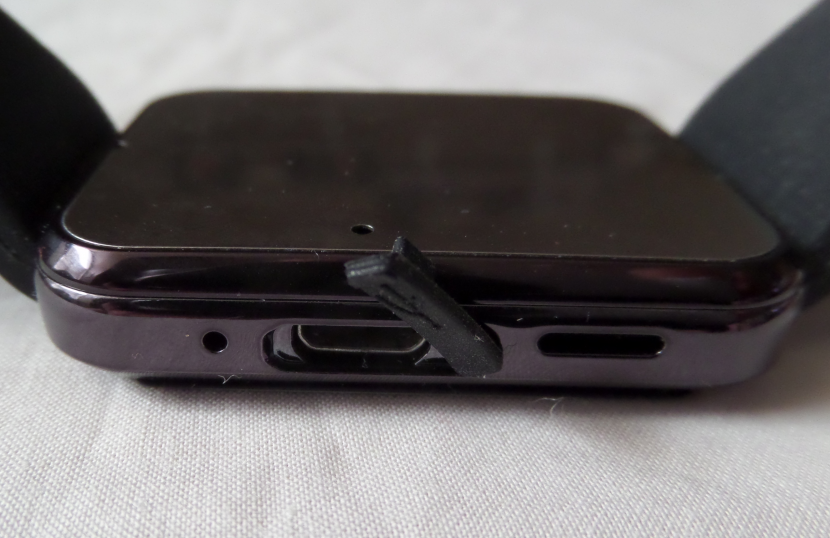 And a decently long rubber band to fit almost any wrist.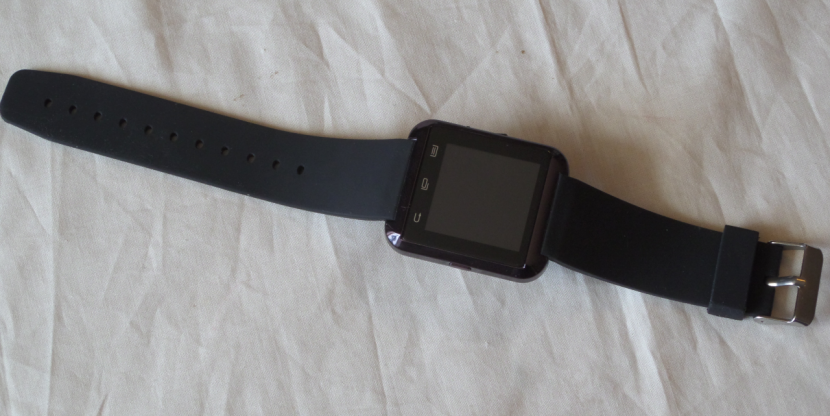 Aside from the initial software issue and compatibility with my phone it does not have the best battery life.  Using the power saving feature you get a little over 28 hours and without the power saving feature you get a little over 10.  Not the greatest battery, but for such an amazingly low price, something has to give right?  The battery does not sound very long, because it is not but sometime within 28 hours, or even ten hours you should have access to a USB port to charge it or even an outlet to charge it since it can charge though both and brings the adapter and cables for it.
I was a bit let down that the software designed for it did not work, it is very nice looking.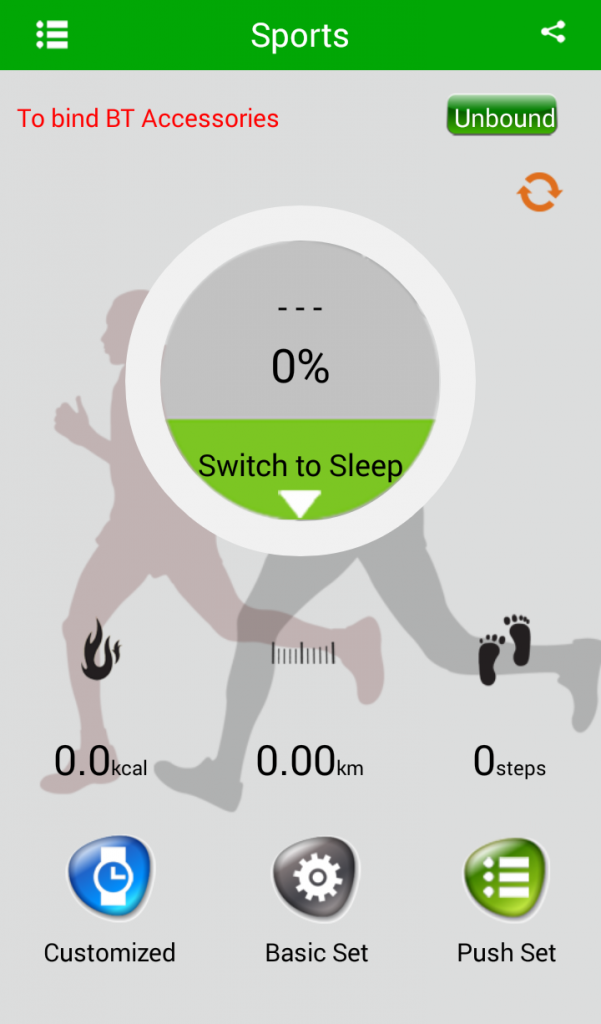 A very nice looking interface, but alas, it was not meant to be.  Please remember, unlike the iPhone (which does work with this watch as well) there are tons of different Android OS versions, watch/tablet configurations/manufacturers so it is harder for U8 to write software for all these variants so even if the software did not work for my phone, that does not mean it will not work for yours.
I will reiterate that there are tons of different pieces of software written to interact with smartphones and smartwatches, the fact that this will allow you to use them makes this such a great watch.
Pros
Allows you to Make or Receive phone calls

Through the phone book
Or manually through the dialer

Allows you to listen to music from your phone through it (MP3's or Streaming audio)
Works as a Stop Watch
Works as an Altimeter
Works as a Barometer
Works as a Pedometer
Works as a StopWatch
Can change Ringtones
Can take pictures/videos through it from your phone
Digital or Analog Watch interface
Notifies you of incoming Email
Notifies you of incoming Facebook/Twitter messages
Allows you to use multiple pieces of software suites to communicate through it
Amazingly low price
Works through Bluetooth V3.0 EDR or better.
Cons
Short battery life
Software to install onto your Android device does not work well (with my phone)
Our friends at Gearbest provided this watch for me to review and I thank them very much.  They also tried to help me get the software to work through my phone, although with all of our efforts, it just would not.  After I would try to set my height or my birthdate the software would just crash on my phone, and keep causing errors, even if it was not loaded.  Once I uninstalled that software and installed KHR1.3.2.2 it worked properly.
So this leads us back to my initial question,  what makes this one so different than its much more expensive counterparts?  Well the simple answer is nothing, it does everything its much more expensive cousin's do at a much more affordable price. saving you money to buy other gear you like or maybe to pay off a bill or 2, makes sense to me.  This may not be the Best cheap smartwatch but it is certainly an excellent option if you are budget conscious.
I would love to give this watch a 5, but because of the battery life and software issues, I will have to give it a 3.5.  I would have been a 3 or a 2.5 if the price wasn't so great but it is amazing.  A great starter watch to introduce you into the world of SmartWatches and maybe even something you stick to.
You can also check out Smartwatchpicks which can provide you with more information about various kind of smartwatches as well.
If you already have this watch, or some other smartwatch, what software do you use?
Smart watches can only do so much. If you need to work, you can access your Windows Desktop in the Cloud from an iOS or Android tablet through CloudDesktopOnline.com and collaborate from anywhere with CloudAppsPortal.com
Disclaimer: The U8 Smartwatch was provided to us by Gearbest to review as they are showcasing the incredible selection of products they offer at great prices.  Gearbest is where we are recommending you go if you want to buy the U8 Smartwatch.