Your IP address reveals way too much information about you and your trails you leave online can speak volumes about everything from surfing patterns to what communications you leave where.  This is just one of the reasons why VPN's are becoming more popular for home users, they provide full surfing anonymity without your own IP address or location even being revealed while browsing online.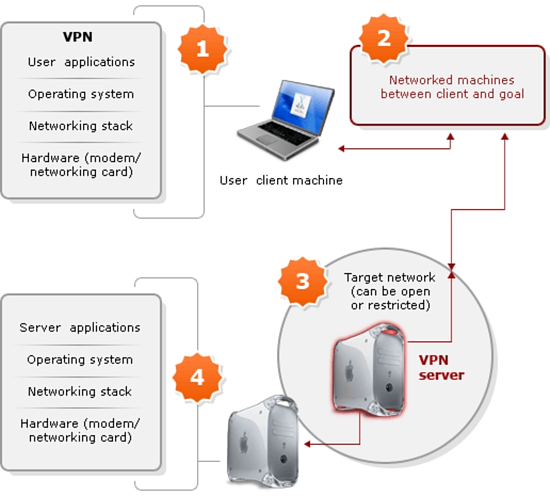 Another reason is that with a VPN solution you can access any website as if you were originating from another Country, what this does is allow Internet users in Countries that filter URL's or web addresses via a Firewall to access just about anything, Google, YouTube, Facebook, Twitter, Netflix, Hulu…etc as if coming from another country and bypassing any rules/restrictions on their own ISP networks.
PureVPN has customers in over 105 countries and servers located in 14 countries including: U.S, U.K., Switzerland, Canada, Sweden, Romania, Netherlands, Singapore, Malaysia, Luxembourg, Ireland, Germany, Russia and Panama.
PureVPN offers 24×7 support and quick response times if you run into any trouble or need help setting up or configuring your VPN service.  PureVPN has Windows and Mac clients with Linux and Android clients coming soon.  You can also setup iPhoneVPN for your iPhone and an Android client is coming soon.
Here is what you get with the PureVPN Standard Plan
Standard Plan – Which is $9.95 per month or $74.95 / year normally. In the standard plan you will get following services:
IP Type: Shared
Protocols: PPTP, L2TP/IPSec, SSTP
Speed: Unrestricted
Data Encryption: 128-bit SSL
Unlimited Server Switches
24/7 Live Support System
Live Chat, Email, Tickets, Remote Desktop
Download: 30 GB/month
The Unlimited plan which includes everything in the standard plan plus has unlimited bandwidth is $18 per month.
Win a 1 Year PureVPN Standard Plan!
That's right, we have partnered with PureVPN to give 1 lucky winner a full 1 year PureVPN Standard Plan.  If you want to try this VPN service for yourself enter to win!
Can't wait, try PureVPN now and start browsing more securely!  You can try the service with no risk, sign up and you get 3 days and if you aren't completely satisfied you get your money back.
-Dragon Blogger