On the 10th of November 2016, Google launched Daydream which is a virtual reality platform developed for android 7 (Android Nougat) mobile operating system. Although it had earlier been announced on Google I/O (input/output) developer conference in May 2016, the first virtual reality headset was released on 10th November 2016 which is a great upgrade from its predecessor platform which is Google Cardboard. For any phone that is daydream ready it must include hardware and software specifications being that Daydream is build inside the Android operating system.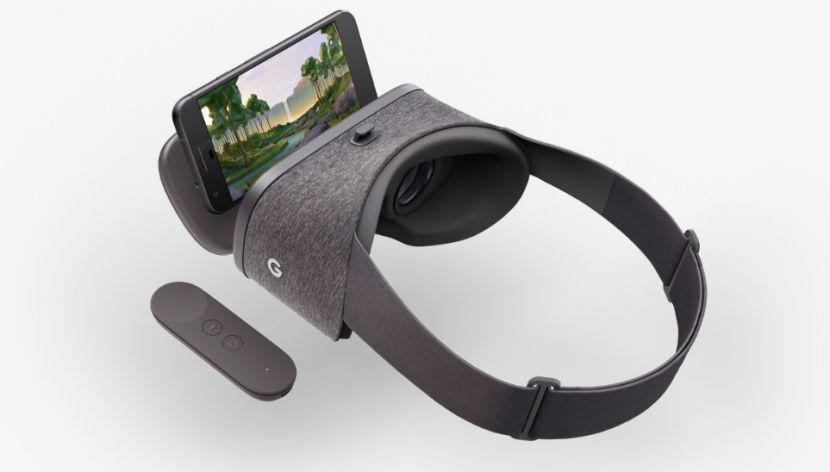 Google Daydream VR is a game changer for virtual reality and not only on the gaming world. According to an article launched on Business2Community, google daydream is mostly all about interactive virtual reality applications for mobile devices hence this makes Google Daydream VR not all about gaming, it is also very important in business today. Google Daydream gives you the power to create interactive applications with virtual reality features. This creates room for the rise of app entrepreneurs. This just makes Google Daydream a game changer for VR.
Google Daydream has a many uses in our current day to day activities. In entertainment, Google Daydream uses immersive 360-degrees videos and photos .this turns videos and photos into a virtual reality 3D world experience in which you can explore from the inside. Apps like the YouTube VR and New York Times VR have already been made available for use in the store. There are also VR Music Platforms that let you stream live concerts in VR.
Exploring is also one of the uses of Google Daydream VR. For instance if you are a great fun of exploring the solar system you may be interested in exploring more with the help of the available Google Daydream apps for VR like the Star Chart VR which is available for download in the google store. Star Chart VR lets your exploration of the solar system be in a beautiful and real-time space simulation.
Communication especially in participation of Social Virtual Networks is also one of the uses of Google Daydream VR. Through participating in Social Virtual Networks people are able to interact with others as versions of themselves in which they want to present to the world and not their true selves, this makes the participation in Social Virtual Networks Compelling.
One of the wide uses of Google Daydream VR is in school, medical education and Military education. For example in medical education Google Daydream VR is used to create experience in medical education through simulated systems which can be used to teach students hand-on  using instructional simulators in a setting that is safe and relaxed.
Also, VR is used in designing things. It is used in the architectural and Model Designing field. It helps to change the sketch maps to a 3 dimension which gives it a better view. This makes it more real and easy to understand even in the cases of exhibition and in classes as the students will tend to understand faster and in a better manner.
Big data creates data sets that don't fit on a 23-inch monitor. For this reason we get to understand another essence of Google Daydream Virtual Reality. When you put the headset on you will be able to have a good visual as you can move your face from side to side which means that you get to have a good view and a large one. This guarantees you that you will be able to see the data-set even if it is in a more than a screen can handle.
Virtual Reality will in a great way help in driving sales. This looks complicated but in fact it is very simple and effective. Imagine it when one wants to buy house items, commonly, one will login in a website that is doing the sales and view the items from there but it is amazing how the VR will change things as one can feature the whole room right from the headset and be able to figure out the best products that suits the room all at once and the ones that they like. Also, a customer can be able to view a product all in 3 dimension and see if they suits them or not.
Google Daydream VR is a good way in which one can earn an unimaginably amount of money. It does not require you to do a lot, all that is required is for one to make an application that will be giving a good visual all in 3 dimension and definitely this will attract the customers as it has been realized that customers really like applications that are of Virtual Reality. It is a good business and the field really is in need of VR applications and games.