With all of the great blogs on the net that include articles on how to earn money from your blog and what are the best or easiest ways to make a profit, I thought I would add my own two cents into the mix.
I have been blogging and experimenting with various Make Money Online programs over the past two years and building traffic to your site does not always translate into earnings unless you know how to capitalize on this.  Sure there are programs and services that pay you to blog and I do write about my top blog earning companies that I encourage you to read.  Most of those involve writing sponsored blog posts or being paid to include links inside blog articles.
This will make you some money and a blog with average to above average traffic and pagerank could potentially make $100 – $300 per month from leveraging most of those services.  This is appealing for most bloggers who make virtually nothing from blogging, but this isn't how the top bloggers earn and this isn't the easiest way to earn from your blog.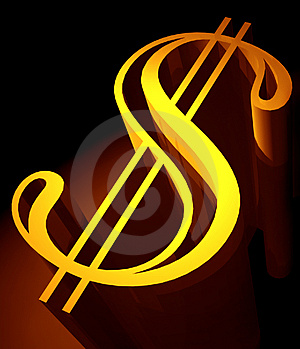 If you have a lot of site traffic, the easiest way to earn from your blogs is to embed adds, CPC programs or affiliates into your high traffic area's and earn from clicks and potential affiliate sales.  This involves doing the least amount of work and getting money over and over.  AdSense alone requires 0 work after setup and I collect almost $30 per month from, if I could increase this 10 fold this would basically be little to no labor and would equal all of my earnings from writing paid content.
I don't leverage affiliate programs very much because I don't really like most of them, and the Amazon.com affiliate which lets me at least offer and sell products I like doesn't work too well for me.   Many bloggers earn good change from Infolinks or Kontera (more say Infolinks is better and earns more per click on average) and these are additional ways to add earning potential into your blog without having to do any manual work after the initial setup.
The real way to earn big time from your traffic to your site though is to offer a product or service that readers are interested in and are willing to pay for.  No matter which way you think about it, if you are the one earning from each sale of your own product or service then this has you earning both ways and getting more publicity and traffic just from the products or services you are offering.  eBooks is one idea, but this is nearly played to death by so many other bloggers that I don't feel this is a good earning potential for most smaller bloggers at this point.  Video Demonstrations and training courses are the current SEO and Social Media trend, with all the big bloggers and those who are attempting to be big bloggers putting together screencasts, podcasts and other video presentations that they can sell as "Blogging University Courses" to help teach others how to build traffic and better blogs.  These are all great ideas and benefit the first ones who implement and are famous enough to get people to notice, but what is a small blogger to do?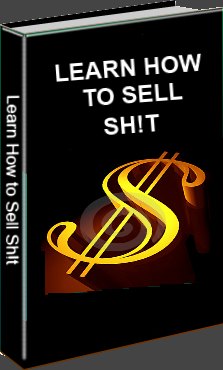 I have told some people in the business who are trying to sell eBooks about SEO that when their own site has a 800k Alexa rating and they get less than 30 visits per day, it is hard to consider them an expert and one whose book you would want to buy.  This is why traffic and popularity has to come first before you try to sell your own services or products if they pertain to Social Media.  James from The Infopreneur did this the right way by not monetizing his blog at all for the first six months, his traffic now in six months exceeds dragonblogger.com and he did it in 1/4 of the time it took me to reach this traffic.  This is the guy I would buy an ebook or some learning courses from because he managed to achieve this and stand out against all the other successful mega bloggers.
But alas, I am rambling a little bit off course so back to the focus of the article:
Once you feel you have established a decent amount of site traffic (200+ visits per day or higher, 80k Alexa Rank or better) I would start leveraging ways to sell a product or service for your own blog if you are in the market of SEO, Social Media, Blogging…etc.  This is one of the easiest ways to earn and earn better than affiliate programs.
If you are a web designer or sell other type of services not related to the direct success and traffic to your blog, go ahead and put something together that you can sell right away.
In the meantime, AdSense, InfoLinks or Affiliate programs will help you earn from passing clicks and potential sales without having to do a lot of effort like writing 200+ word articles for $5 or $10 which translates to 2.5 to 5 cents per word if it is exactly 200 words and much less if you write longer articles for that amount.
I also recommend you also spend some time reading Famous Bloggers and The Infopreneur which are two additional great blogs for providing you with tips and information on how to increase blog traffic and profit from your site.
-Dragon Blogger
Join online braindump a+ and Pass4sure 220-802 to pass Testking 642-457 exam in first try. Our best quality Actualtests VCP5-DCV and RIVERBED training tutorials guide you well for real exam.
I have been obsessed with computers, tech, gadgets and games since the early 1980's having grown up on the Commodore 64 and Amiga computers.
By day I work in the IT Security Industry and have been in IT for over 20 years. On my spare time I am a Vlogger, Blogger, Streamer, Gadget Reviewer, affiliate marketer, influencer and entertainer. I am also an avid movie fan, TV Show fan, Anime fan, video game fan and fan of trying anything and everything new.