The search bar in Windows 7 is one of the best features right off the bat, it allows you to both search for programs, documents and any files on your system, but also acts as your "start -> run" bar did on Windows Vista, XP or 2000.
So you can just click on your search bar and type:
regedit.exe
and your registry editor will open,
Or type iTunes and it will show you all programs, files and folders that match or are associated with that "name".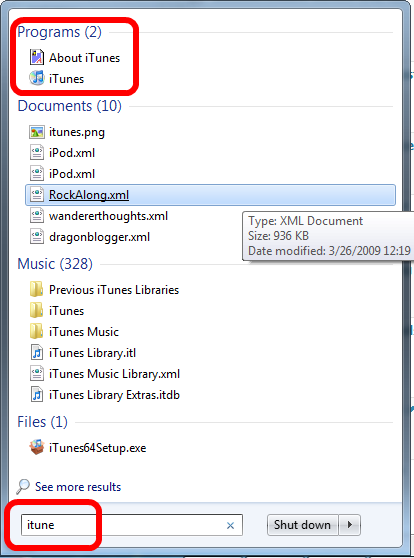 It is also lightning fast at showing results matching what you are looking for.
With Windows 7 default search bar built right into the Windows button, there is almost no need to use or install Google Desktop or other 3rd party search programs for basic search needs.
-Dragon Blogger