Installation
Before we discuss too much more, let me show you the installation process.
Let's download the trial software from here: http://filmora.wondershare.com/video-editor/
Once it has downloaded, lets double click on what was just downloaded and you will be prompted with the following screen.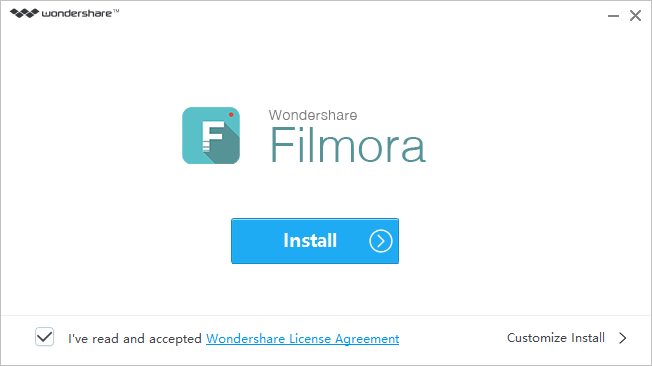 If you want to install to the default drive, click "Install" but if you want to change its install path, go ahead and click "Customize Install" and change your "Installation Path".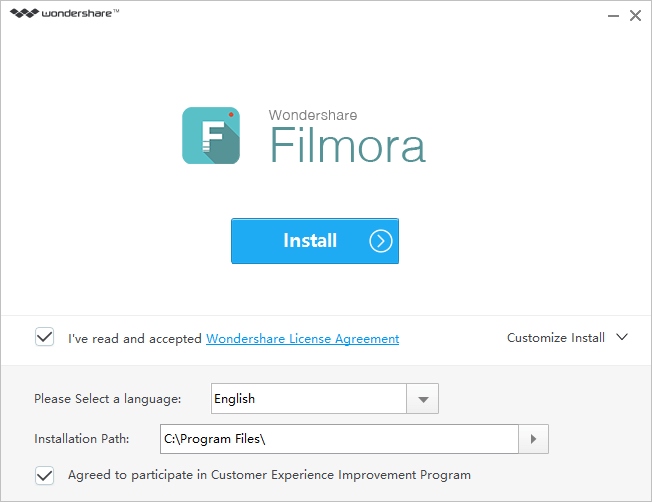 Normally I don't agree to participate in programs for improvement, but it is actually worth it and I will show you a bit later why.  When you are ready, click "Install" and you will sit through the quick install procedure.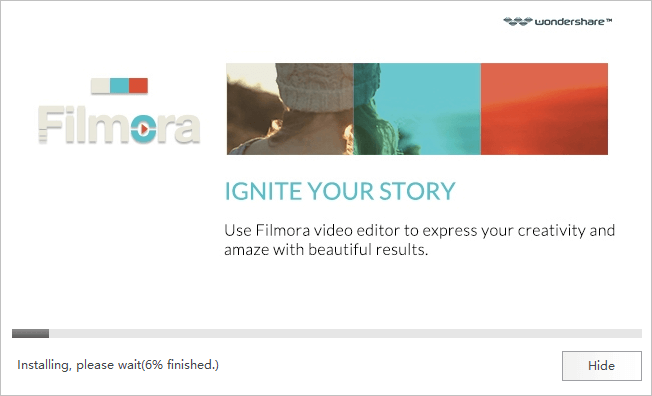 After a few seconds pass, you will happily be greeted with a "Start Now" button, go ahead and click it.  It is a quick install.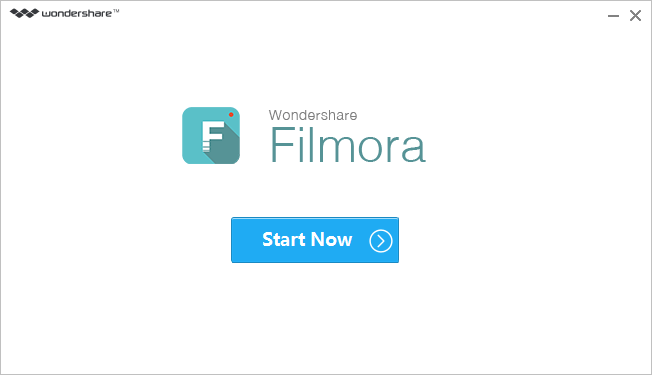 Once it starts, it will open up a Web page letting you know that the installation was a success and also check to see if you want to buy a few things, though the program open's up over it.  I will also mention, aside from the sales pitch, this webpage also provides tips and even a Complete Users Guide which I myself found very handy.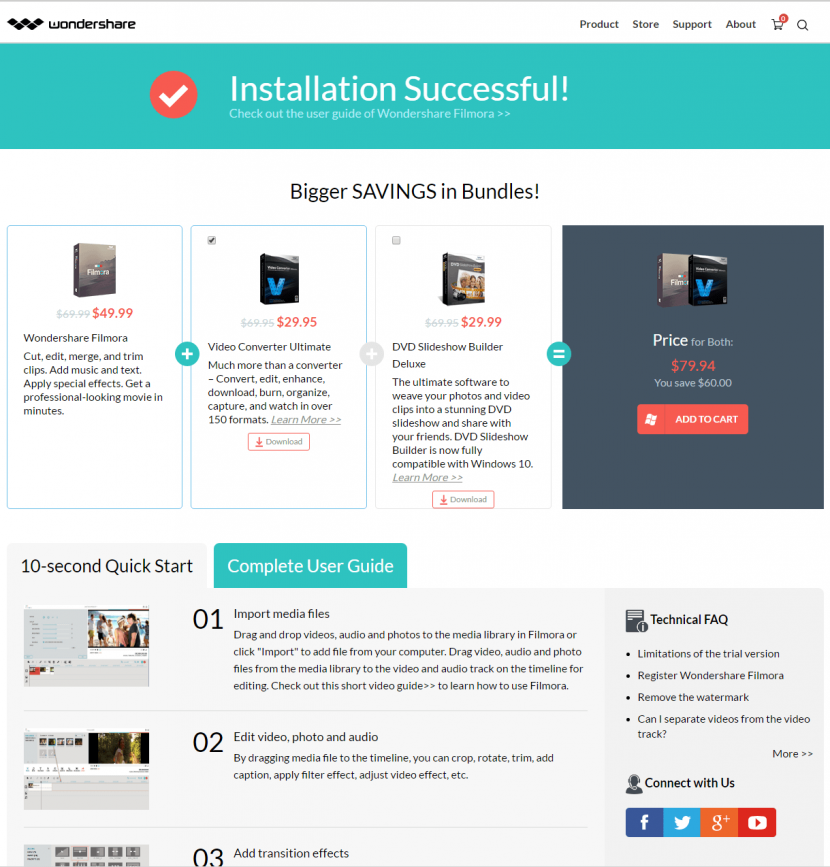 Here is the program itself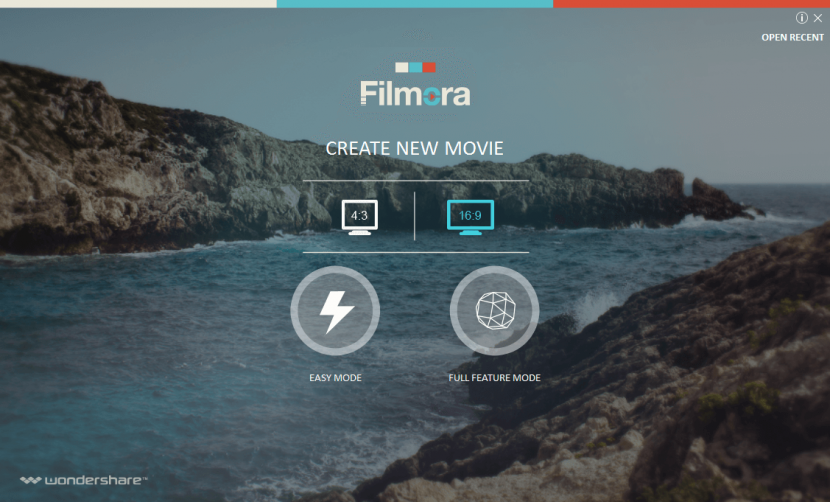 From here, you can select either a 4:3 or 16:9 aspect ratios.  Just in case you are not sure what an aspect ratio is, I wasn't quite so sure some time ago, it is the relationship of the width of a video image compared to its height.  What do they mean?
Well, a 4:3 aspect ratio is more for a box framed TV or Monitor and with that usually not HD and not Widescreen.  A 16:9 aspect ratio is a widescreen format standard and while it does support SD formats (Standard Definition) it most definitely supports HD Standards (High Definition).  Mind you, they will all have exceptions to the rule, but a standard generally means that is how they all work for all.
Secondly, you are able to select either an "Easy Mode" or a "Full Feature Mode" type of interface.
Filmora Easy Mode looks like this: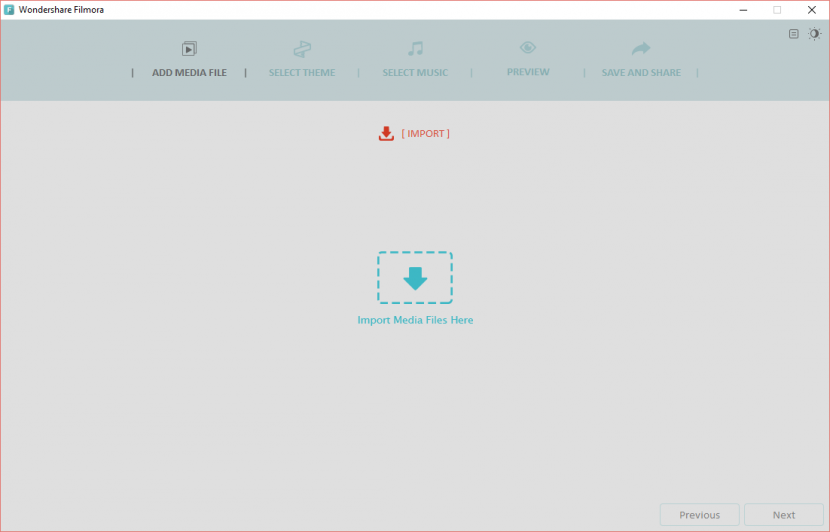 It has a sort of Windows Media Player look and feel; surely it would have all the features, but it feels too stripped down to me, hence the Easy Mode naming.  For the entirety of this review, I will stick to the "Full Feature Mode" interface.
Clicking on the "Full Feature Mode" will present you with this screen: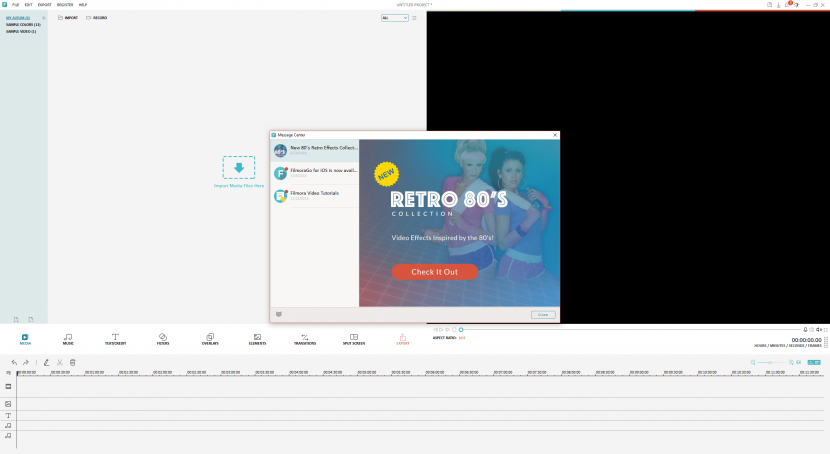 This is more like it; you can see that they give you quite a few features, though right now many of them are hidden.  Towards the center of the screen, they also give you a "Message Center" that you should keep an eye on.  I will discuss this and more a bit later on in this review.
Don't be afraid with the fact that we are in Full Feature Mode, this software is very easy to learn and use and if anything stumps you, they actually have a decent support site that I found many answers in.