Filmora in Action
So here, I go over many of the features Filmora offers, not all of them though but enough to give you a decent idea of what Filmora can do.
I made a few videos before this one, but this short silent film shows you many of the features of Filmora.
So in order, you can see the Dragonblogger logo coming in, I attached that to the main video.  I bring up a banner reading "Examples of Wondershare Filmora", a Text/Credit effect named "Modern Ribbon 2 Lower 3rd" and I drag and drop the dragon blogger jpg into the black screen then I fade in another Text and Credit effect name "Walking Dead" reading "Father and Son"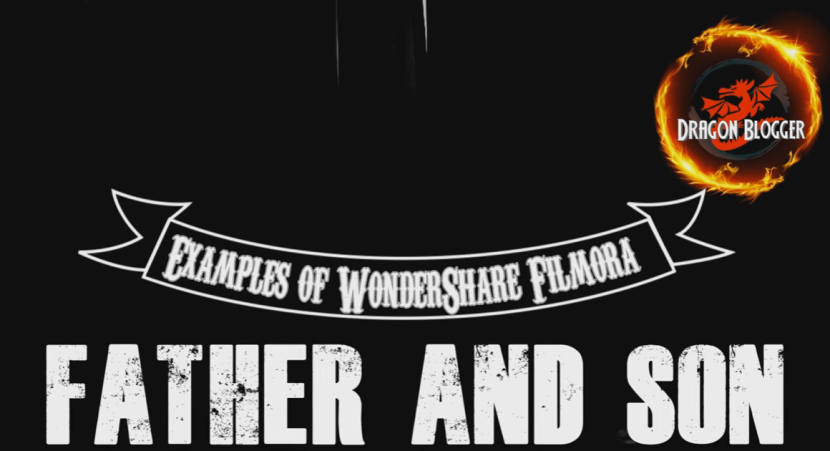 I start waking up to a music effect named "Birdseye house" and to an effect in Overlays name "Light Leaks 4".  I come out of my room and run down the stairs with the "Bokeh 4" overlay very excited to see my son.  I find him bored playing at the table with a plush cat and the "Light Leaks 7" overlay.  We start talking to each other with the "Shadow" filter then in a "Canvas" filter, "Color Sketch" filter, "Textile" filter then things turn for the worse.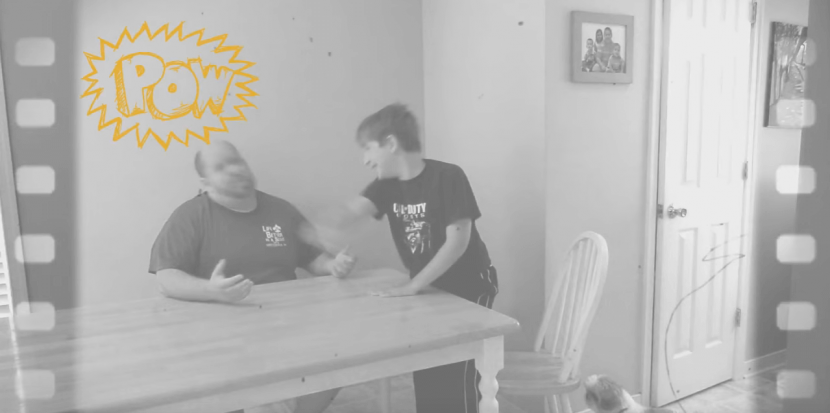 Apparently, I said something that upset him and he throws his cat through a windows heard with the "Broken Glass" music effect.  Things get worse as we get thrown into an "Ash" filter inside of an "Old Film Frame 4" then my son punches me in the face and you hear the "Blow" music effect and see the "Boom_5" elements pow and I pass out.  Afterwards, he gets up and starts cheering with the "cheer" music effect then feels like he dominated with the "glasses02" and "crown" elements.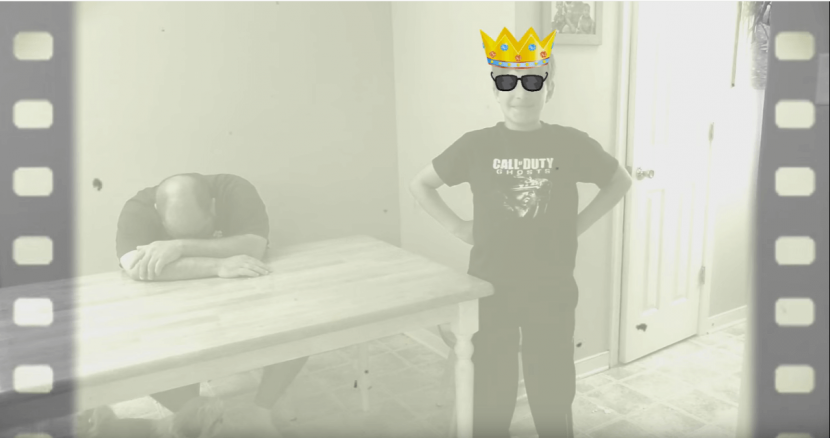 A few seconds later he realized what he had done, panicked and uses the "screams" music effect.  Oh oh, I start coming to life as you hear the "heartbeat" music effect, but wait, am I alive, it's the "Zombie voices 1" music effect.  Xavier starts talking with the "Callout 6" element realizing I am now a zombie and screams with the "Female Scream 1".  I then sit up laughing with the "Laugh" music effect and I also start talking with the "Callout 6" element.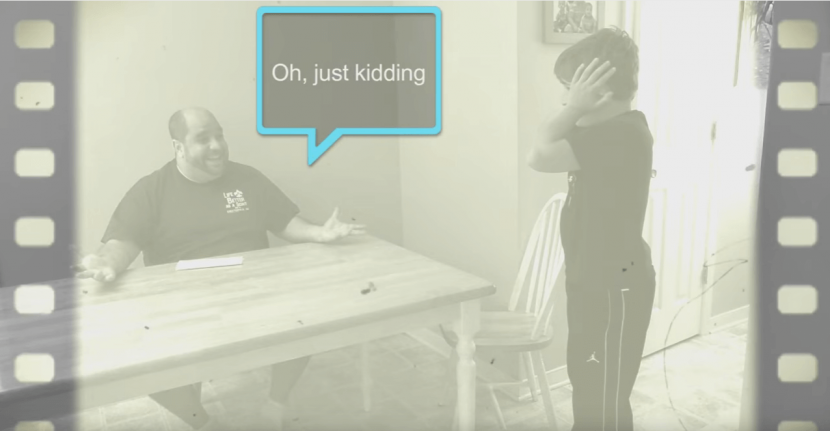 Things start turning for the better as I forgive him with a huge and the music changes to "Trees to stone" music effect.  The screen turns back to normal and then turns to the "camcorder" overlay and Xavier looks at the camera and signs a knife cutting my neck and you hear the "knife" music effect.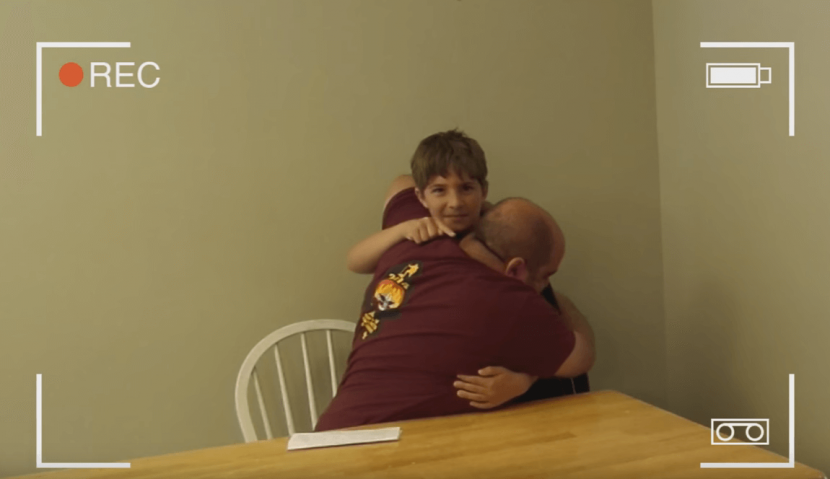 The video fades gets cut and then I add the dragonblogger outro video, detaching the audio.  I love Justin and all, but this is my video, I don't want to hear him here.  I also show that all the work was done in Filmora with the "Modern 1" Text/Credit effect.  Easy right?
Well yes it is, but I never really show you how I put it together.  I spoke about what I used, but talk is cheap.  This next video shows you how to actually use some of the features, though It was not made on the previous video.
So you saw me put together the video, here is the finished product in my "Showcasing the Cougar Attack X3 Gaming Mechanical Keyboard"
Another cool feature that Filmora brings to the table, which may excite quite a few of you is the Greenscreen feature.  You know, how Hollywood puts together many exciting effects, for example in Marvel's "The Avengers", Captain America, Black Widow and Thor are involved in a huge explosion but in real life did nothing but act in front of a bunch of pieces of non-reflective green material and lots of light.
I show you how this works here, but mind you, I don't have much of a budget so I had to reply on lightly colored green walls in my house, with poor lighting.
Pretty cool right?  Mind you, I gave a poor video to Filmora and it did the best it could do with what it had.  For proper greenscreen effects, you need a proper green screen that is not reflective, proper lighting and lots of it and Filmora, it can take care of it.
So I have completely walked you through installing the software, one by one described what every feature and button is  (maybe I missed a few), shown you some of the videos I put together and even have shown you how I made a video, what's left?  The Conclusion of course.