When people start blogging, some of them think that writing high-quality posts is enough to become popular. However, it isn't. Actually, no matter how many awesome posts and unique stories you'll write, they all will be useless if only a few people will read them. That's why it's so important to work with the community as well as to work on your blog posts.
Of course, it's hard for a beginner to befriend many successful bloggers and to persuade them to promote your blog. Sometimes, it's not only hard, but also pricey too, as many bloggers charge a lot for such services. However, there's another effective way to promote your blog: all you have to do is to start writing guest posts.
While guest post promotion is very effective, it is also very convenient for those, who are not ready to invest money in promotion yet. Many popular websites and blogs accept guest posts for free if they meet their requirements, and so even if a blogger asks money for guest posts and you're not able to afford it, you're still able to find another one who'll agree to publish it for free.
However, simply writing a post is not enough: it has to be very good to bring you the desired result. The main goal of a guest post is to attract new readers to your blog and this won't happen if a post is written half-heartedly. So what can you do to make your guest post good?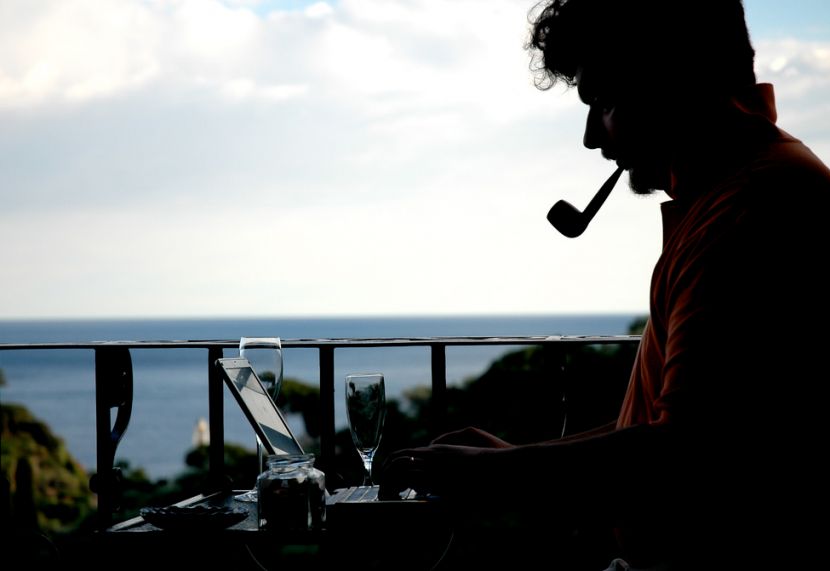 Choose a platform wisely.
When it comes to choosing a platform for your guest post writing, you probably have many options in mind. However, remember that you won't be able to write too many guest posts. Therefore, it is important to limit the number of interesting platforms before you come to their owners asking for a guest post permission.
To do so, make a list of the platforms you like. Then choose a few that seem the most interesting to you and a few others that you can use as a backup plan. While choosing, remember that you'll have to actually write for this platform if everything goes well: so maybe if you like a certain design blog but cannot write anything for it, it's better to choose another platform.
After you make this list, write the owner of the first platform in it. Avoid writing too many bloggers at once, so you won't find yourself in a situation when you need to write too many articles at once. Wait for an answer first: if you are lucky, you'll start writing a guest post right after you receive this answer. And if they reject your offer, you can write the owner of the next platform in your list.
Ask for it well.
Usually, you're the one who needs this guest post the most, so be sure to do anything if you want to persuade a blog owner to let you publish it. Don't simply ask permission for writing a post: explain what you can write about and why it will be useful for their blog, offer some topics, and so on. Make your proposal interesting and be sure it stands out among others. You can strengthen your proposal by providing an outline of your guest post or some links to your previous guest posts. If you have enough time, you can even write a post before asking to publish it and send it along with your request.
Your proposal has to stand out and that can be achieved with the help of different things: for example, you can write something that will demonstrate that you've actually read the blog thoroughly and know its author well. Be polite, demonstrate your interest but avoid being too pushy at the same time.
Read guidelines.
Most of the websites and blogs accepting guest posts have their own guidelines. It is important to read them every time when you choose a new platform to cooperate with, as they can differ a lot. Some of these platforms accept smaller posts, while some prefer bigger ones. Some forbid backlinking to your blog, while some allow it, and so on.
After you read guidelines, you'll know the basic post requirements: that'll simplify your task a lot.
It is important to read other posts already published on a website too, as they will help you understand how exactly you should write and how do these guidelines work. For example, if you don't understand whether you can add backlink or not, look for backlinks in other posts to find out for sure.
Moreover, it would be strange to write a funny, informal guest post for a serious businesslike platform. Yes, it would stand out, but probably not in a good way. To avoid such mistakes, study the style of other bloggers writing for a certain platform before starting writing your own post.
Choose the right topic.
Let's assume you have a book blog. Does it mean that you're permitted to write guest posts for other book blogs only? No. You are free to propose your services to different blogs as long as you're sure you'll be able to write something useful to them. For example, you can write a guest post for a design blog, telling something interesting about book cover design; you can write about the best travel guides and books about travels for a travel blog, and so on.
However, remember that while you need this guest post to promote your blog, your posts have to benefit the platform in some way. Therefore, choose a topic that is not only interesting for you to write but also will be useful for a certain website or a blog. It's better to come up with a few ideas for a post and ask the blog owner to decide which one would be the best.
Be careful with a visual content.
When a post is accompanied by some kind of a visual content, it's not always good. Some writers think that a post simply needs to have some images or videos attached, otherwise it will be boring. However, similar stock images that are used by many bloggers simply don't look appealing to the readers: they see such images everywhere and so get tired of them.
If you are using images to illustrate your point of view (for example, if you are writing a post about different types of logos and using logos as an illustration), that's good. If you attach a video that is related to your article and has an additional useful information, that's good too. If the images are made by you (be it photos or drawings), that's simply amazing. In these cases, you can use visual content freely, but in other, you should be very careful with it.
Make it interesting and unique.
Do your research and try to come up with an idea that hasn't been explored much yet. Surprise people with fresh and interesting content, and they would definitely want to check out your blog.
Without a doubt, it is tempting and easy to write only about the things you know, but a good guest post has to be bigger than just that. Add a personal touch and a personal opinion to it but don't forget to describe an idea from other points of view too. If you still want to stick to your opinion only, use some analytical material to prove it, not just write "I think this way and so it's right". It's good to mention some big bloggers in your niche too, especially if you write about things they've already written about too.
Try to write about something that the beginners would like to know. If you already are an expert in a certain niche, remember the times when you didn't know anything about it and try to write about things that would be useful to you back then. Moreover, try to make your post as less time-related as possible: it has to be interesting to read not only this month but also a year or two after.
Re-read and edit.
Typos, mistakes and poorly structured sentences can ruin the whole impression even if a post itself is great. That's why to take time not only to write a post but also to edit it well. Be sure that everything is fine and easily understood before you send it for approval.
If you read and re-read your writing, but still are unable to figure out if something is wrong, try to ask someone else to do this and to point out your mistakes. If you don't have anyone experienced around, read it out loud or simply leave for a day or two and then look at it again. Readability tools like Hemingway App or Grammarly can help you too.
Don't be afraid to send drafts.
If something goes off and you aren't sure that your guest post will fit certain requirements, don't be shy to show drafts to a blog owner. They are interested in receiving a high-quality content too and so can give you some useful tips. Moreover, if a post is poorly written and isn't suitable for a website, it's better to find this out as soon as possible, not after you spend hours researching and writing it.
Some bloggers specify that they want to see your drafts before receiving an actual guest post, some do not, but this still doesn't mean that they'll react badly if you send them this draft.
Present your work well.
After you finish writing your post, it's time to polish it. If guidelines allow doing so, add some useful links to a post (not the backlinks to your blog, but the ones leading to other interesting websites), write a short bio and do it well, don't forget our advice about visual content too. A bio is as important as the guest post itself, especially when we aren't allowed to backlink: in that case, a bio is our only way to promote our blogs. Make sure that your bio is short but catchy and interesting. Encourage readers to visit your blog if they want to read other interesting articles. Or even announce some kind of promotion thing like a contest or a giveaway to make them visit your blog.
Write a good letter to a blog owner.
Some websites allow self-posting: in this case you only have to fill all the necessary forms. However, if a blogger does all the posting by themselves, keep that in mind while sending them your guest post. Some bloggers just send a document without saying much else, forgetting that it's important to be polite and attentive if you want to continue working with a certain blogger. If your guest post has images, attach them in separate files, not simply add them to Google or Word document. Be sure that these images are in high resolution, as it's important to some websites. Attach your photo that you want to add to short bio: even if guidelines don't say so, still do this just in case. These actions won't require much work from you but will show a blogger that you care.
And, of course, don't forget about the letter. Write something about a guest post you're sending, say that you are willing to edit something and answer any questions if there are some. If everything's okay, your guest post is posted and you would like to continue working with that blogger, ask them whether it's possible. If your posts are good, they probably won't decline the offer.
Writing your first guest post can be a tough challenge, but it will become easier later. Pay attention to what bloggers say to you, think about the audience, work hard to make your posts better and eventually you'll be able to succeed. Moreover, it'll happen much faster than if you were trying to achieve everything on your own without any cooperation.
I wish you good luck with your guest posts!
This is the Dragon Blogger Guest Bloggers account for author's who want to submit articles and only have credit in the post instead of having to manage their own WordPress profile.