From the moment Don Mattrick uttered the name of Xbox One, it was clear Microsoft was aiming for its next generation console to be an exercise of simplicity, harmony, and raw power. The aesthetics of the Xbox One appear to diverge in key ways from its predecessors. For one, the box is closer to a modern stereo or DVR device, with sleek elegant lines and minimalist form factor. Even the updated Kinect is less camera-like in appearance and in essence is a "mini-me" of the Xbox One. Looks and beauty aside, one wonders what kind of brains the new Xbox has on it, as well as the entertainment feature set it brings to the table. No doubt the Xbox One will honor its gaming roots, however; for better or for worse, it was its potential to be the entertainment device in your living room that took center stage at the Microsoft Redmond campus.
Before going into detail about the ecosystem of entertainment built around the Xbox One, here are the hardware specifications of this console fresh off the Microsoft assembly block.
Xbox One Specs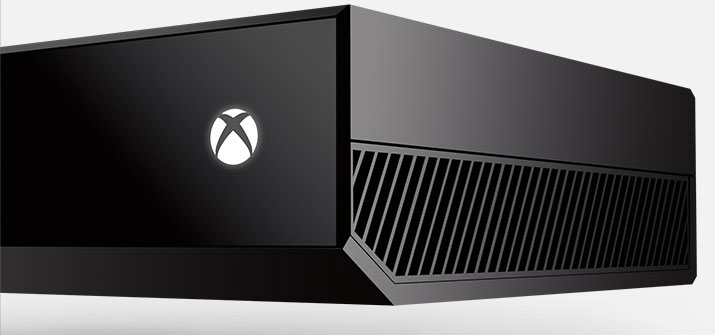 Processor: AMD chip 8 core
Graphics: DirectX 11.1
RAM: 8 GB DDR3
Hard drive: 500 GB
Connectivity: HDMI 1.4 w/ some USB 3.0 ports
Optical Drive: Blu-ray
Kinect (bundled): 1080p w/ 250,000 pixel infrared depth sensor
What Can it Do?
Zippier Voice Commands
Clearly the above indicates that the Xbox One will certainly have the horsepower required for the job but I bet you're wondering: "Ok, so what can it do with all that power?" Microsoft brought out SVP of Microsoft's Interactive Entertainment Business Yusuf Mehdi to lead the conference with the answer to that question. Mehdi demonstrated how the Xbox One takes advantage of the Xbox Kinect's abilities as a voice command module. While navigating the home screen or in the midst of play, the Xbox One cuts down the minor lag time present with its older brother the Xbox 360 and seamlessly transitions to the screen you want. Yusuf demoed this feature by throwing commands nonstop at the Xbox One and hopping between his game, a showing of "The Price is Right," and music he had loaded prior. The snappy response was refreshing to see as navigating the home menu of the Xbox 360 via voice can often be a chore and feel more like a process of marination than a dash to the tasty content you want to access.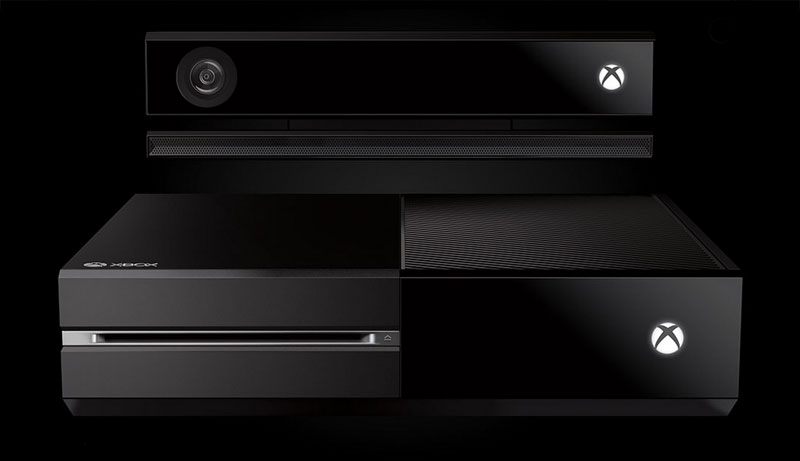 TV with You in Mind
Another core feature touted by the presenters, is how the new Xbox One will allow you to make the most out of your cable or satellite provider, and get to your favorite shows without the hassle of remembering a long list of channel numbers. Again, all this involves is merely telling the Xbox to flip to "Game of Thrones" or CNN and it will follow suit. Interactivity is another element added to the mix by allowing you to update your fantasy stats as you are viewing a football game or perhaps share your live reactions to what candidates are saying during political debates. What was really stressed regarding watching television on the Xbox One, was how it would become a cloud based experience by tracking what shows are trending with the rest of the Xbox LIVE community – think Twitter but on a console and influenced by the taste of a gaming audience.
Exclusivity, Exclusivity, Exclusivity
When it came to games, besides tantalizing us with visuals of pretty polygons, Microsoft played their cards somewhat disappointingly close to their chest. One card they were willing to show to the audience though was the promise of new exclusive IPs and exclusivity of content for several popular titles. This was made explicitly clear when Head of EA Sports Andrew Wilson walked confidently on to the stage. In the midst of Wilson's discussion regarding the new EA Sports Ignite engine, he mentioned that their highly anticipated title FIFA 14 will come with an Ultimate Team feature that is only available on Xbox One. The thread of exclusivity ran throughout presentations like Wilson's and was capped off by Don Mattrick sharing that: "All downloadable content for Call of Duty will launch exclusively first on Xbox One."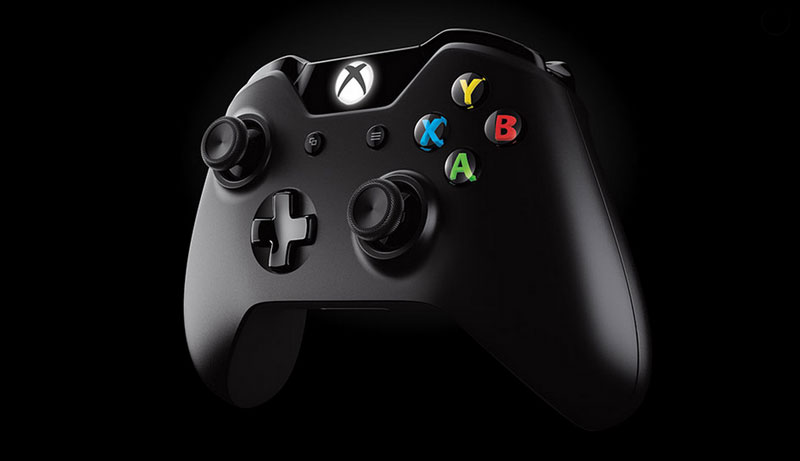 What's Next?
Other revelations made during the conference include the updated ergonomic design of the new Xbox One controller, the ability to record and share gameplay with friends, a major partnership between Microsoft and the NFL, expanding server numbers to over 300,000 to accommodate Xbox fans, Spielberg stepping in to craft the new upcoming HALO television series, and the innovations made at Infinity Ward in their upcoming Call of Duty: Ghosts title.
Unfortunately not much else was revealed as far as Microsoft's plans for how the Xbox One actually operates as a gaming machine. E3 however is right around the corner and that hopefully means more steak as opposed to sizzle. Nonetheless, the Xbox One does appear to be one of Microsoft's beefiest console offerings to date.