YouTube is one of the biggest video sharing platforms out there, which makes it the perfect place for generating traffic from good content. However, creating high quality content is not enough anymore, because now videos need to be optimized to reach a certain viewer base.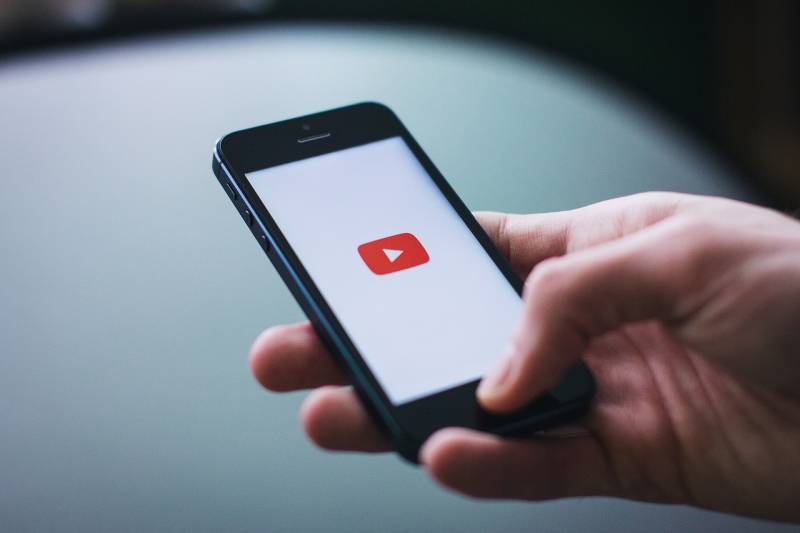 The reason why your videos may not be getting a lot of views is because you're optimizing them the same way you do with written content. Even though YouTube is owned by Google they still use different algorithms, most of the traffic a video gets will be from the suggestions area. The ideal way you want to optimize a video is for it to rank on both search engine and the suggestion box.
Here are some ways you can begin optimizing your YouTube SEO right now.
Have Detailed Descriptions of the Video
One of the best ways to have better SEO for you videos is to include a long description, because YouTube's algorithm can detect keywords and rank the video higher. Not only will you be able to rank for a keyword in your niche, but also for long tail keywords. In addition, include time stamps to help the viewer navigate to the section of the video that's relevant to them, this can also get you likes on a video boosting the exposure.
Also, Google's and YouTube's algorithms rely on descriptions to know what the video is about, since they can't watch themselves. That is why having long detailed descriptions is important, otherwise the video could rank low and you wouldn't know why.
Furthermore, the attention span of people these days is low and viewers don't have the patience to sit through longer videos, which is why using time stamps are the way to go. By using them you are decreasing the chances of them clicking on another video, thus increasing view time on your videos.
Rank for "Video Keywords"
Google will always prioritize YouTube videos in the search results, because they own both companies. That is why you should not only rank for keywords, but also video keywords. For example, type in "YouTube SEO" and see what the search engine shows you. As Tom Baker a worker for BestEssays states, "The more to a point a title is the better it will rank".
The first piece of information you should notice is that those same words appear everywhere in each video title, which you should also do to rank your videos higher. How do you rank certain keywords? Well you can start by adding words such as "tutorial", "video", "how to" or "review", and then the keyword you would like to rank after it.
Get Traffic from Other Online Sources
One great way to get traffic on YouTube has actually nothing to do with YouTube. Viewers love high quality content that answers their questions, which is why sharing links to videos on various forums is popular. Plus, they can generate a lot of traffic, but be careful when posting as spamming links will lead to bans on such sites. Also, creating backlinks to videos increases off site SEO, making the video rank higher.
Rather than spam links to the video you are advertising actually try and contribute to the conversation. Share the link in a way it seems like you're trying to help the poster solve their problem, because this method is not going to lead to a ban. Also, using the method you will obtain traffic that is relevant to your niche, thus these new viewers will want to see your other content.
Ask for Links and Subscribes to Your Videos
A determining factor whether or not a video ranks highly is if it has high quality backlinks, but this only goes for Google. On the other hand, YouTube does not use this method, so what can you do to increase SEO?
The answer is right in front of you, ask viewers to subscribe to your YouTube channel after they have watched a video. Once you get new subscribers YouTube's algorithm sees this and starts recommending your videos, thus ranking them higher in the search box.
Also, the amount of likes a video gets plays a big role too, but it's not as important as gaining subscribers. However, you should still ask for both likes and subscriptions to get a better chance of ranking higher than other videos.
Use Playlists to Your Advantage
Once you have a certain amount of videos organizing them into playlists can help out in the long run, since viewers will be able to navigate around the channel with ease. Furthermore, you are also including a chance for yourself to include keywords, thus increasing SEO. As said previously text based content can generate additional views.
Make sure to leave keywords in the title of the playlist, otherwise you will be missing out on a big opportunity to gain more traffic. In addition, your whole title can be a long tail keyword, which has a higher chance of reaching an audience, as the search term will be specific.
Conclusion
Use the helpful tips and tricks to guide you to a successful YouTube channel, with hard work and dedication your videos should hit the first page on YouTube in no time. Remember leave no stone unturned, do what is necessary to rank your videos higher and let us know how well your videos are doing. Good luck!
About the Author
Brenda Savoie is a content marketer, private English tutor, and desperate dreamer. Writing her first romance novel. Seeking contentment through mindfulness. Check her blog BestwritingClues. Find her on Twitter and Facebook