I got my hands on a Zeblaze Rover Toughened Smart Watch to test and review. The Zeblaze Smart Watch is a multi-function Smart Watch that has some features that can be used independently of a Smartphone, but you gain the most benefit when it can be paired with an Android or iOS Smartphone. The Zeblaze Rover Toughened is a Bluetooth Smart Watch. Zeblaze added many functions like phone calls, text message read out, sleep monitoring, music, remote camera, and anti-lost. There are many more features but I will get into those later.
Watch My Unboxing here!
From the unboxing you can see it come with the charger cord, back plate to the watch, instructions, and the Rover Smart Watch.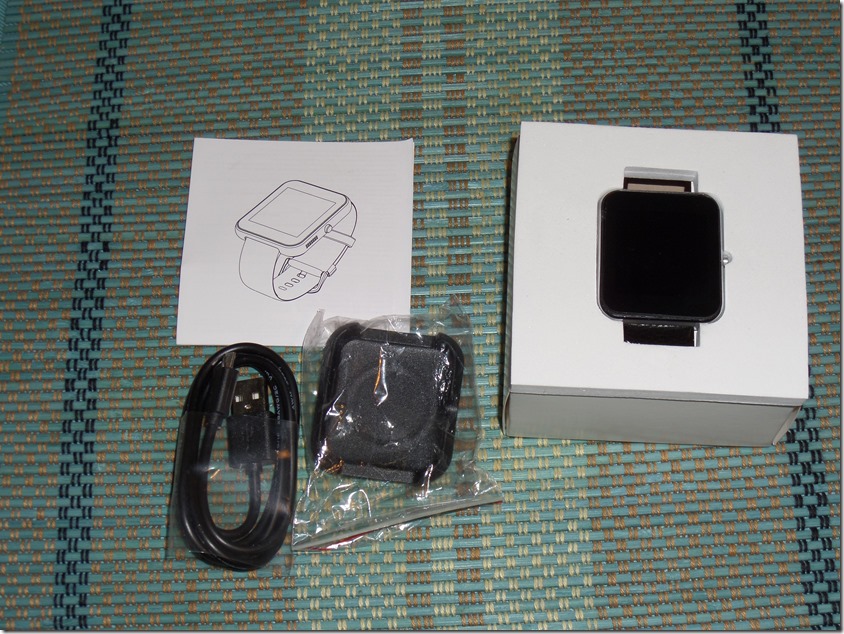 As you can see in the unboxing it is rather skinny smart watch. It is only 8.8 mm thick. That is rather thin for  a watch. Now if you would set it next to my Citizen watch. Which is 15.5 mm thick. You can see there is rather large deference. Now I didn't get a picture of the difference since I took my watch in to get it's yearly check up and cleaning . But just by the numbers you can tell that the Zeblaze Rover is much skinnier.
In the Unboxing you can see that it has a nice leather band on it. The band can fit almost all wrist sizes. Now I say almost all since I have rather large wrists and I'm using the last few holes on the band. You could always take it to a watch shop and have it swapped out for a different band if you needed to anyway. They are rather cheap. One thing I would have loved to see is the leather to be one color on both  sides but hey who looks at the back of the band when your wearing it.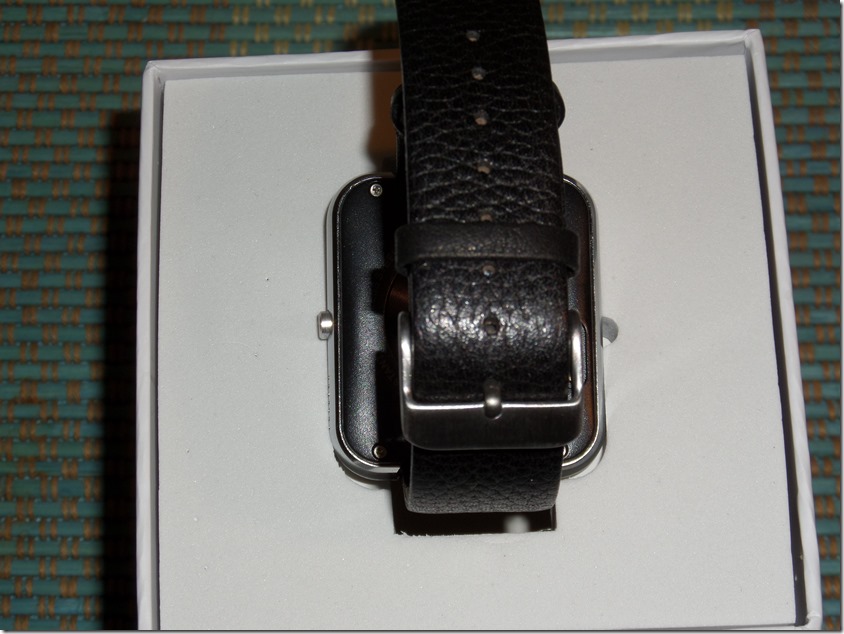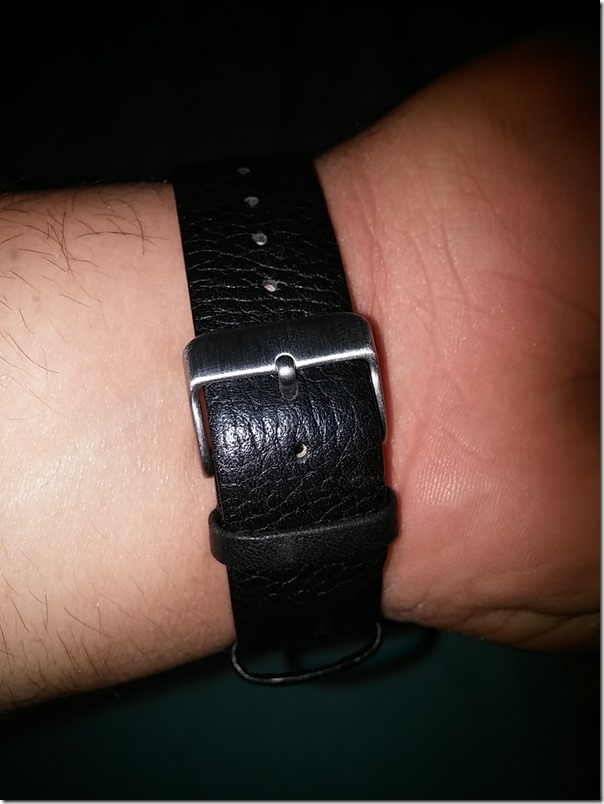 The Zeblaze Rover is compatible with any Bluetooth phone. Now I say that with hesitation but it seemed to work with my wife's non-smart phone. It would make calls, and play music. With a Smartphone connected you get the rest of the options. It will work with iOS and Android based phones. I'm sure it will work with Windows phones also but I don't have one so cant say personally.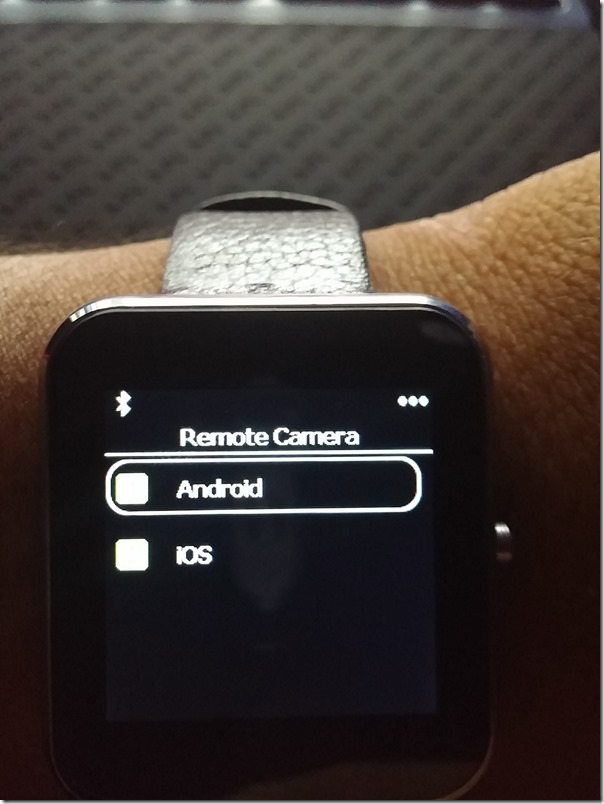 As you can see in the picture above. When you click certain pieces you get the is this Android or iOS remote camera screen.
The phone when turned on has a screen you can swipe through. One with mostly dialing and calling. The other with health and other apps. I will post two pictures now showing you the two screens.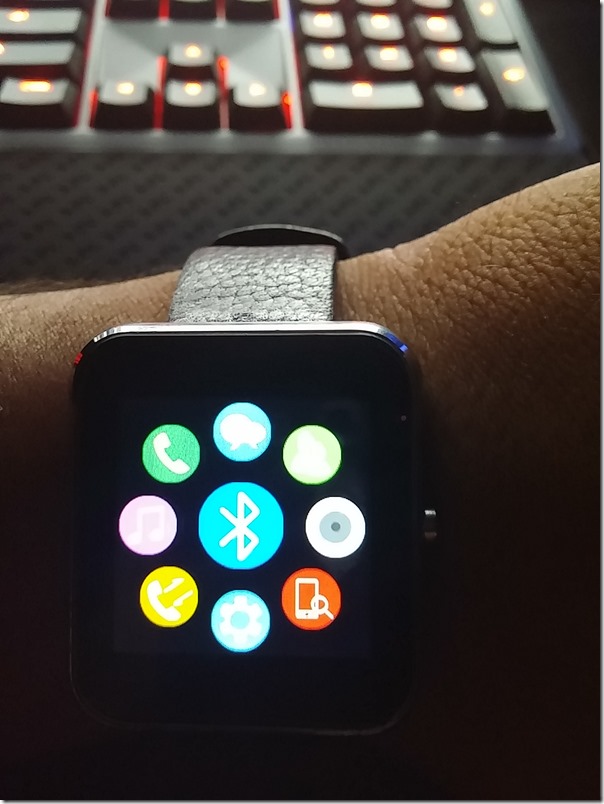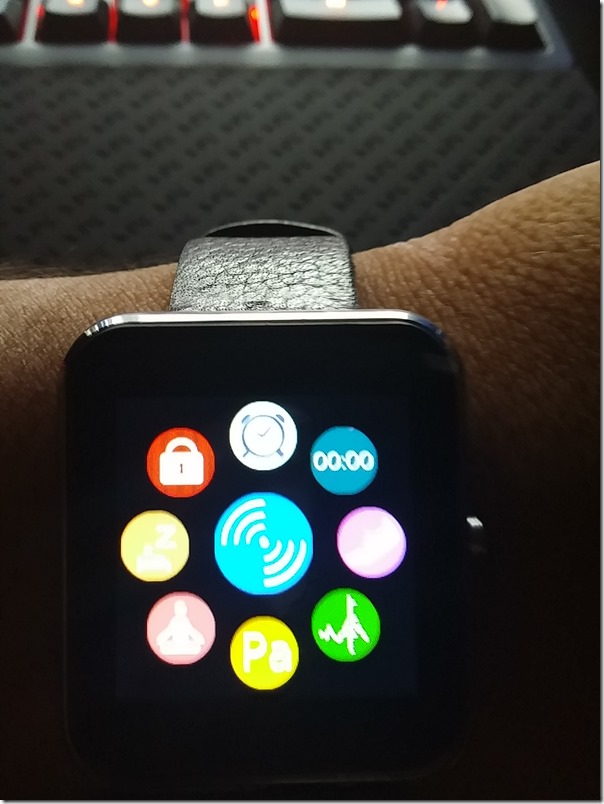 Check Out Zeblaze Rover Showcase Here!
To charge the Zeblaze Rover you need to connect what I call a back plate to the smart phone. This piece allows the USB plug to connect to it. Then you have the option to connect to your PC or wall plug to charge.
The back plate has four skinny metal prongs which connect to four small dot on the back of the watch.  In the next few pictures you can see the back plat and plug.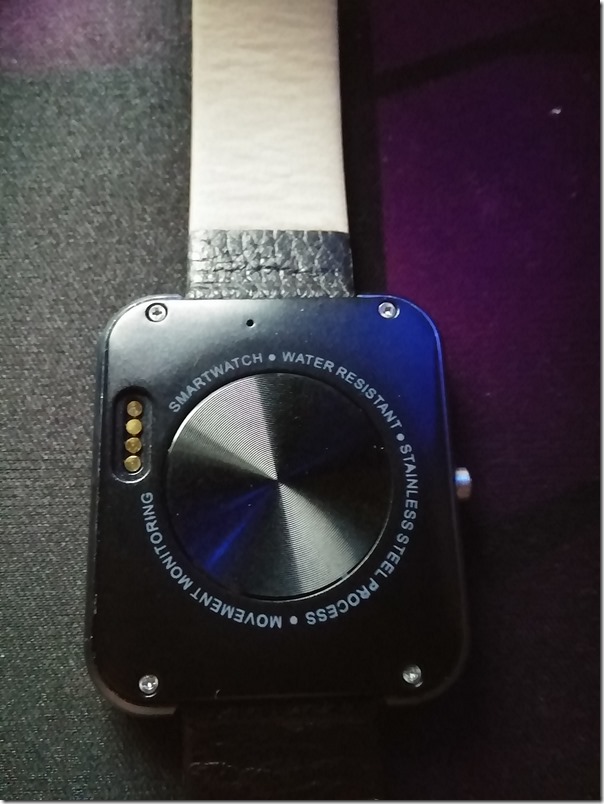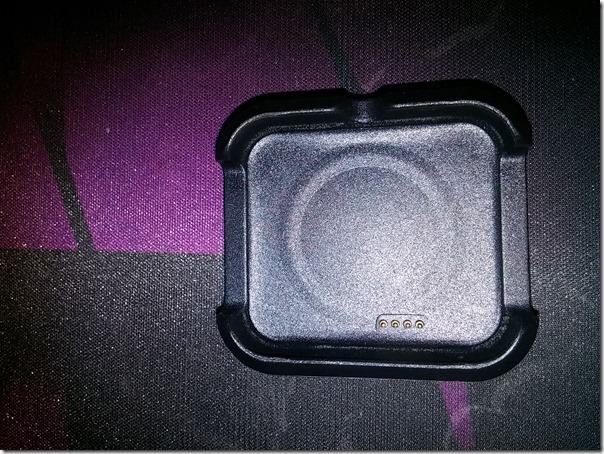 In the next two pictures you can see the USB port and the plug connected to the watch.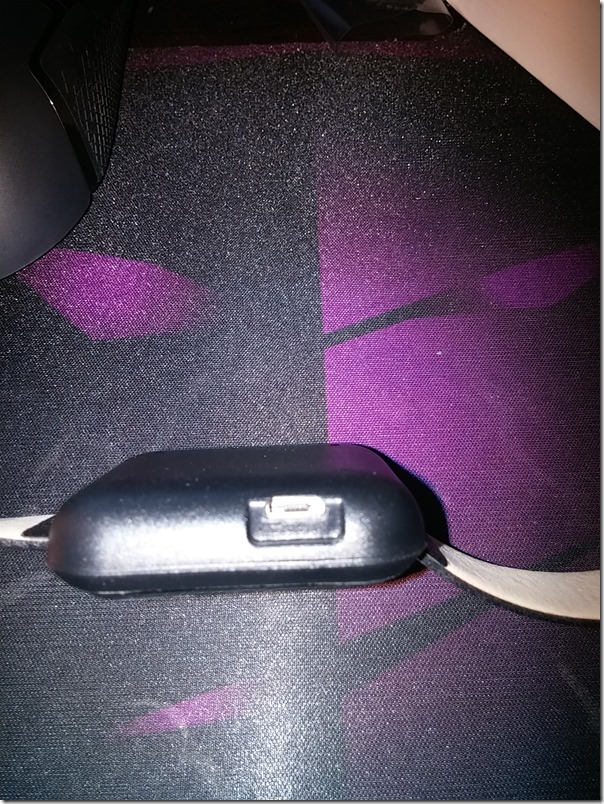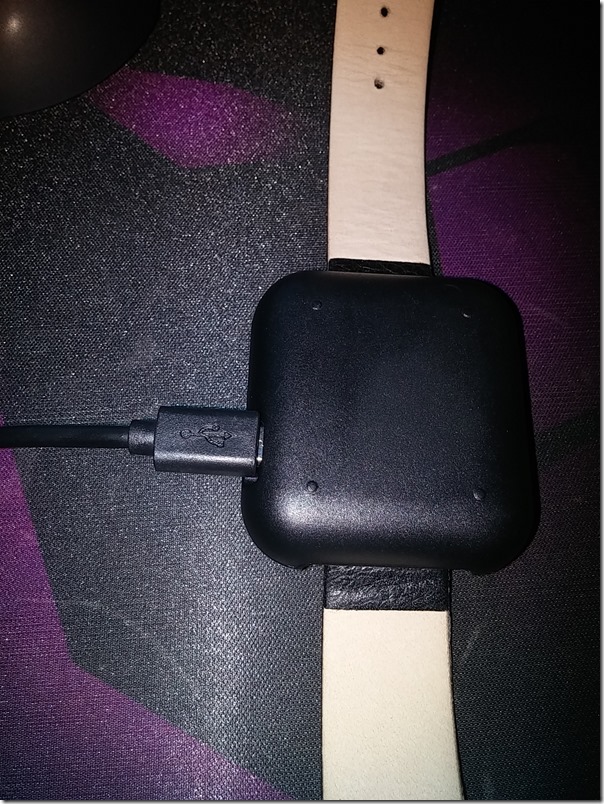 Most people would ask why they just didn't add the USB connection right to the watch in the first place. I would like to think this was a way keep it more water resistant and splashproof. Now I say resistant not water proof. So don't go diving in the pool or ocean with this one. You wont like the results I am sure.
The Zeblaze Rover can play any music from your phone from it own screen and speaker. This is what you call streaming. Since your  music isn't on the watch itself. When playing you can hear the music only on the watch and not through your phone. The Zeblaze Rover sounds ok. It isn't the best but who buys this to be their music player? You can start and stop the songs. You can change through the song back and forth as well but I don't see people using your watch as an MP3 player with all the Bluetooth headset options out there.
One option the Rover has is it can tell the Temperature wherever you are. This is a nice option. You can see in the following picture that it is 74.1 in my house right now.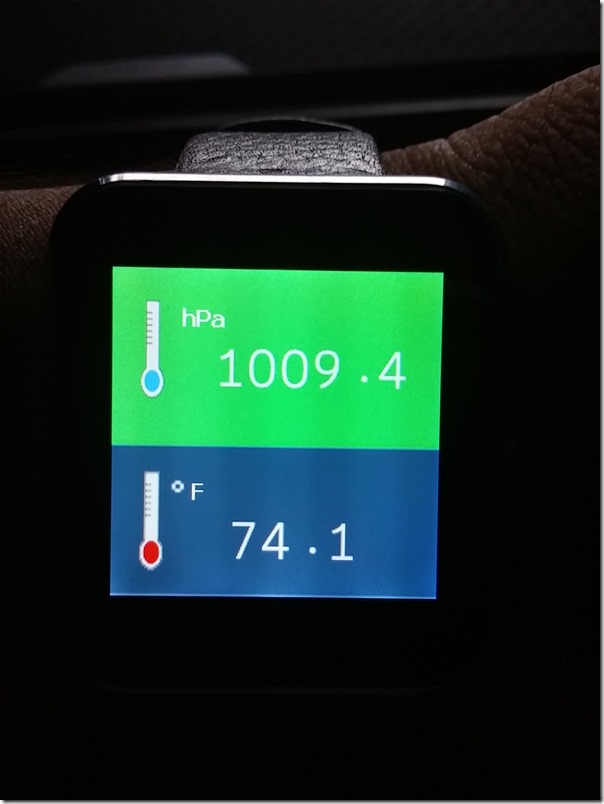 Making calls from the Rover is rather easy. You have a few options you can manually dial the number. Or you can look threw your contact list. These options are all on the dial side of the screen. You remember me saying there two screens to swipe through, this would be screen one. You can also look through missed calls or dialed calls.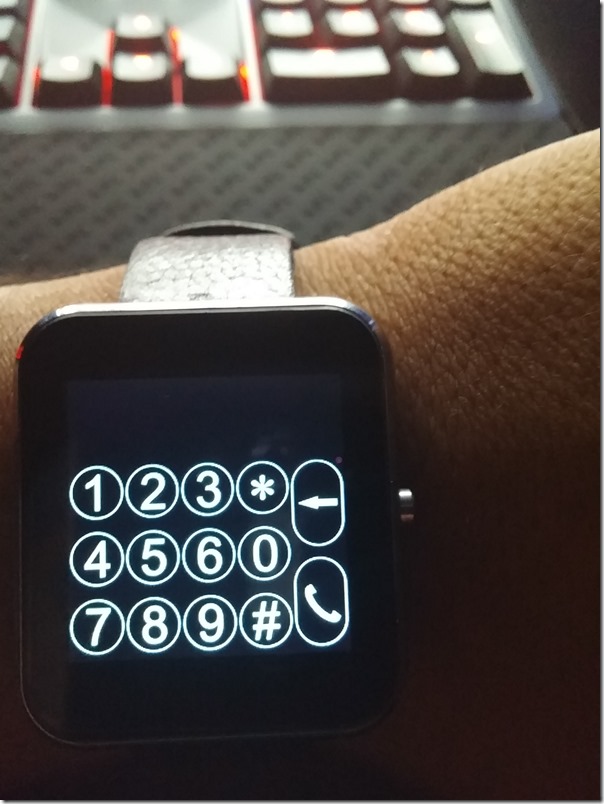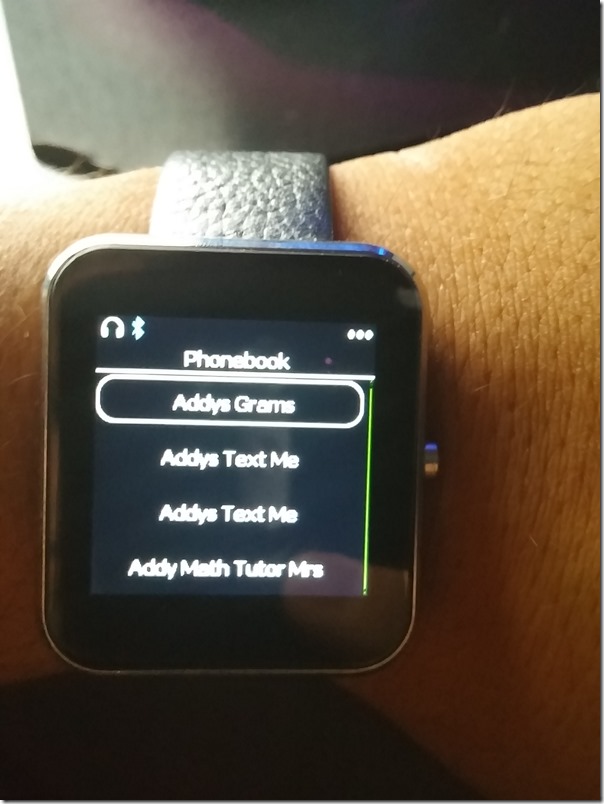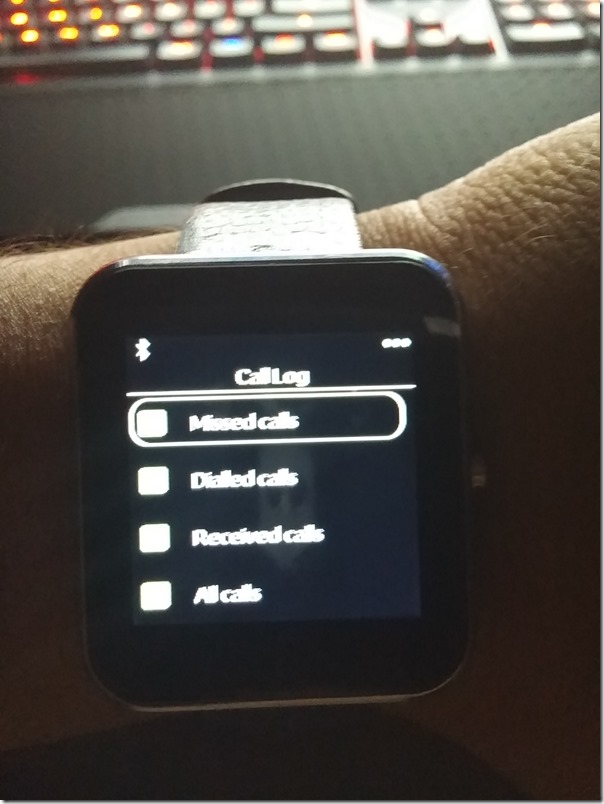 Now Like I said you get a few options to call which is very nice.
Check Out Me Make A Call On The Zeblaze  Toughened Here!
The Zeblaze Rover Toughened has one option I rather like as well. If you add their app to your phone you can use the watch to find your phone if lost in your house. It pings your phone and make it say over here.
I tested this out a few times and it works well but for some reason was rather quiet coming from my LG G3. I don't believe it was the watches fault. Now it also has the option to sense when your to far away from your phone. it can ring your phone or ring, vibrate your watch. You have the option to turn this function on or off, but this is called their anti-theft feature where if the proximity to your phone is too far it reminds you either you left your phone, or hey someone may have pocketed it and is trying to walk off with it.
A  few other functions that the Zeblaze has is a pedometer, heart rate monitor, sleeping monitor, and remote camera. The remote camera can control the front or rear camera of your phone. Now I don't think this function is that great unless you can get your phone to stand still by itself. Since most phones don't have legs it makes it hard to see what your taking a picture of.
The sleep monitoring function is rather cool I will admit. You can monitor how much you sleep or how often you nap. This keep track of hours a sleep on there app. It will also control your Smartwatch and put it to sleep if that is what you choose as well.
A few more functions the Zeblaze Rover Toughened  has is that you can communicate through What's app. What this does is push emails, text messages, Twitter feed, and so on to your watch. So you don't need to pull your phone out. Now I can't say this part works except for text messages since I don't believe in connecting Twitter or any other app to my phone.
By time it said and done the Zeblaze Rover Toughened  is a nice Smart Watch with some nice features. For the price is works out well for those who like to have the option of this stuff on there wrist. Zeblaze did well with there durability of the Rover. I seemed to have no issue with it. Now I do warn you to be careful since it is a glass screen and can crack or even scratch just like a phone.
One thing you don't want to miss is we will be giving one of the Zeblaze Rover Toughened  away. Gearbest had sent us this Zeblaze Rover Smart Watch to review and was kind enough to send us one to give away. So one of you lucky readers can get there chance to get there hands on one, the giveaway will be coming soon so stay tuned.
I give the Zeblaze Rover Toughened 4 and half stars. I give it this rating for options and price range.
Disclaimer: Gearbest sent me the Zeblaze Rover Toughened to do a honest review one. All opinions are mine and mine alone.