Two new phones have hit the market, the Oppo Reno 2 and the Huawei Nove 5T. Both of these phones offer various features as well as some things that make each of these devices unique in their own way. Of course, each device is going to have a different look and feel to it, but that isn't the only thing that makes each of these smartphones different from the other. I'll be comparing both devices and giving you an insight as to what each device has to offer.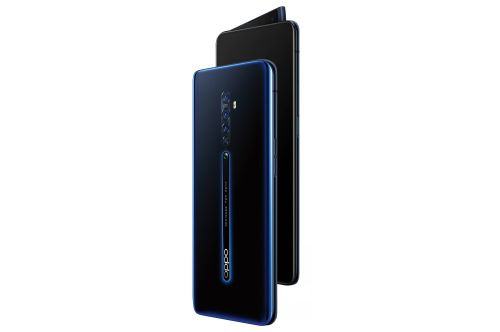 Oppo Reno 2
The Oppo Reno 2 is the newest device that slid a bit under the radar by Oppo. Of course, the one thing that Oppo wants to showcase here like most phones is the incredible camera system that it features. The camera on the Oppo Reno 2 features a quad-camera lens system. Starting with the primary camera lens that supports both OIS and EIS. Follow that up with a 13MP telephoto lens, an 8MP wide-angle lens and then a 2MP macro camera lens. This is to ensure that you get the right photo that you need, every single time. There is also a point that slightly sticks out from under the camera that prevents the lenses from getting scratched up, a very unique feature that I have never seen before on any device.
Another great thing about the Reno 2 is just how beautiful the craftsmanship this device truly has. The Reno 2 brings with it a stunning aluminum glass design which is what the entire device is encased in. The way this phone looks is going to give everyone that feel of a very luxurious look when it comes to having a phone and something that is quite important to most people that are looking for a new smartphone. The Reno 2 is powered by the Snapdragon 730 G chipset and also features 6GB of RAM as well as 128GB of storage. This device runs on Color OS as well as running Android Pie in the background. You can also find more great information for this device over at Robots.net.
Device Specs:
6.55-inch Dynamic AMOLED
2,400 x 1,080 resolution
20:9 aspect ratio
Gorilla Glass 6
Qualcomm Snapdragon 730G
8GB of RAM
256GB of storage
4,000mAh Battery
20W
VOOC 3.0 fast charging
Quad camera setup: 48MP
(IMX586+OIS+EIS)+13MP (telephoto)+8MP (wide angle) +2MP (macro lens)
5x Hybrid Zoom
Ultra Dark Mode
Ultra Steady Video
16MP + Soft Front Light front-facing camera
AI Beauty Mode, Pop-up camera
Headphone Jack
In-display fingerprint sensor
ColorOS 6
Android 9 Pie
160mm x 74.3mm x 9.5mm
Ocean Blue/ Luminous Black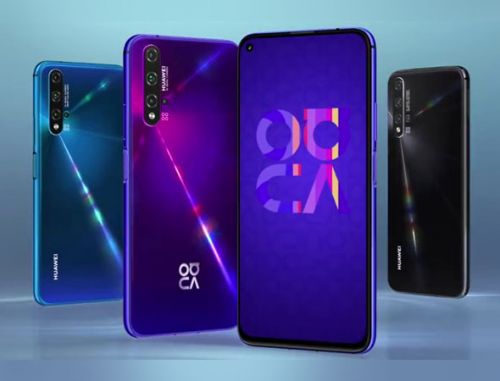 Huawei Nova 5T
The Huawei Nova 5T has not officially hit the market yet in the United States, but it has already been released over in China. First off, this device has an absolutely beautiful design that comes in a black and blue variant that also sports and very 3D holographic look. The Nova 5T uses a glass and metal design combination which gives it a very sturdy appearance. On the upper left side on the back of the phone is where you will find the ever so popular quad-camera that most newer devices tend to showcase. When it comes to most modern devices, a quad-camera system seems to be the way to go and Huawei holds nothing back here.
The power button and volume controls are both on the right side of the phone and something that I find very odd is that the fingerprint scanner is also featured on the right side which seems a bit unfair for those left-handed users. The phone uses and USB-C for charging which is now the popular way to charge a device and also quite easily without having the need to make sure you are plugging in your charger correctly. However, the only thing missing from this device is the headphone jack so you will need to purchase a pair of wireless earbuds to use with this device, something I personally am not a fan of. The device has a very beautiful 6.26-inch LCD display and a very small lens tucked nicely and stealthily away in the upper left corner which, in my opinion, is the best way to hide a front-facing camera instead of feeing the need to have it in the middle and in the way of the screen. The Nova 5T comes with 8GB of RAM and 128 GB of storage.
Device Specs:
Kirin 980 processor
8GB of RAM
6.26-inch full HD+ display with punch-hole notch, 1080 x 2340 resolution display
48-megapixel rear camera with f/1.8 aperture lens, OIS, 16-megapixel wide-angle camera with f/2.2 aperture, a 2-megapixel macro lens with f/2.4 aperture, 2-megapixel depth camera
128GB of storage
Dual SIM
3G, LTE
WiFi, Bluetooth, GPS, A-GPS, side-mounted fingerprint scanner, USB Type-C
3750mAh battery, 22.5W fast charging capability
Php 18,990
I've been writing and covering many forms of entertainment such as comedy shows, and arcade bars as well as reviewing video games and more for the past decade. I love to write and I am blessed to be able to have the opportunities that I have had in the entertainment and technology fields.