This is a review of the DBPower LED Optical, 7 button USB gaming mouse.
The Mouse has 4 DPI adjustments available, 800/1200/1600/and 2400. There are also 4 colors listed on the amazon page which include Green, Blue, Red and Purple.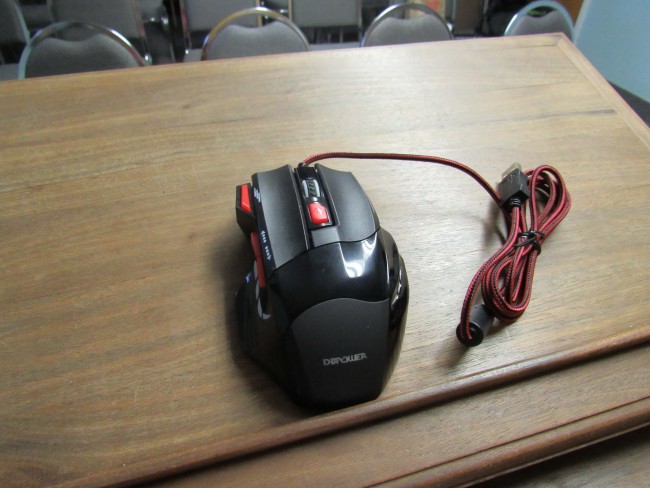 OK, now right off the bat I want to say I love this mouse, but sadly I cannot. The first very obvious issue is LED colors. According to the Amazon description there should be green, blue, red and purple. I seem to have the right colors, I am either missing two colors or two DPI settings, but they are only colors right?
Below, you will find the color options this mouse does have.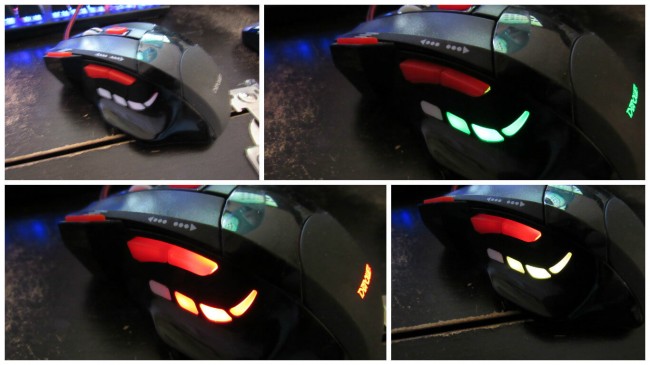 The next thing that concerns me is the claim of 7 buttons. OK, there technically is 7, but they are not programmable. The scroll button does what all scroll buttons do, and the DPI button has a fixed duty, you can press it to cycle through the 4 DPI settings, and if you hold the button down, you can turn off the LED colors completely. This leaves the right and left mouse button which can usually be changed in the mouse settings, and the 3 others, both on the left side of the mouse. I was a little confused as to their functions.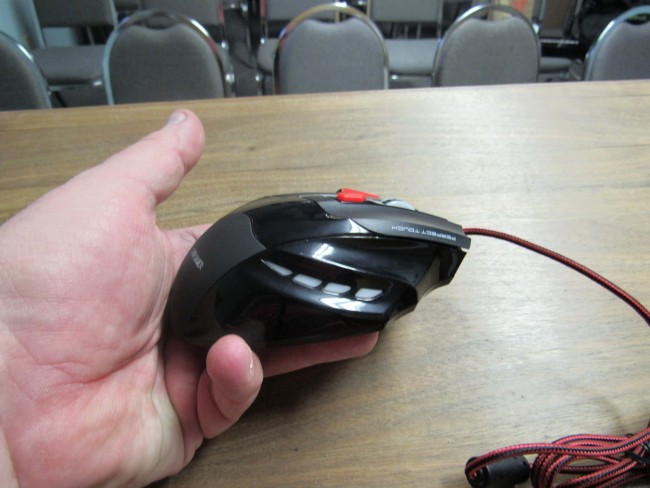 The mouse looks very nice, and the braided cord is great, but the width of the mouse for me makes it hard to hold. In fact after a few days I had to stop using it. My thumb started hurting and after a few weeks, still is. It may be a coincidence or it may be the mouse. All I can say is I did not have the problem before using the mouse.
The write-up on Amazon says it will break new records for sensitivity and speed, but I find it a bit slow. I base that on another mouse I was using which has 7 programmable DPI settings, and programmable buttons as well.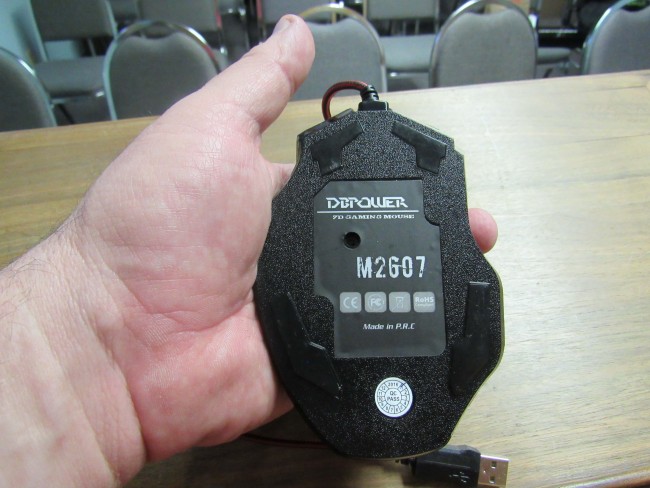 I broke a rule on not reading other people's reviews, and read a little of what other people have said, they brush over the color differences, and seem to not say much more than total praise. I wish I could but I cannot. I do not mean to sound harsh, I just was not impressed with this mouse, based on the claims made, description given, and experience with other gaming mice I have used.
Is the mouse bad? No. It's not, but it is not what it appears to be from the description and there is no amplifying information to explain why, unless you read the Amazon reviews of other users. For this reason, it will not be one I recommend, nor use. I switched to a $5.00 mouse from a nationwide chain store.
Disclaimer: DBPower provided me this mouse to review. All opinions are 100% mine and mine alone.