If you are like me then you have never thought of wanting any RGB lighting in your PC. But my mind has been changed after installing the RGB case fan and LED strip by GIM. The fans have amazing air flow, customization of the colors, and music modes that has all the fans and LED strip synced together. I'm completely blown away by GIM and if I would have to pick a favorite feature it would be the wireless remote. Besides being priced at around $15.99 for the LED strip and $29.99 for a 3 pack of case fans, here's everything you need to know about them.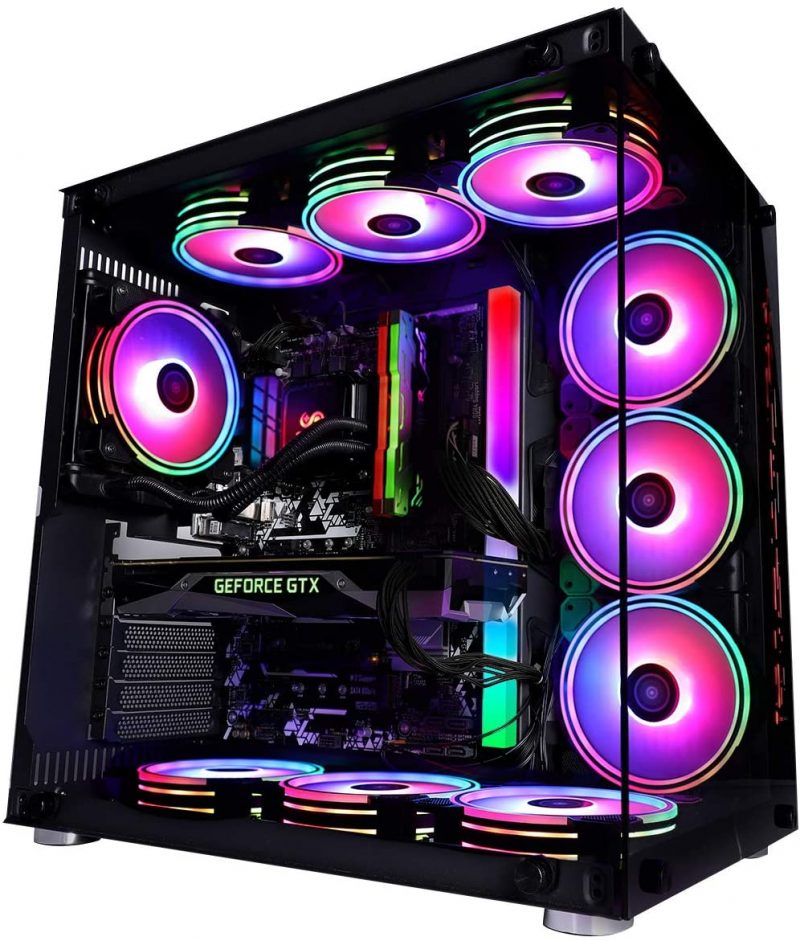 What comes in the box?
Inside the LED light bar box, you will find the LED strip and installation guide. The RGB case fans will come with 3 RGB case fans, wireless controller (battery included), RGB sync cable, control hub, fan screws, and installation guide/user manual.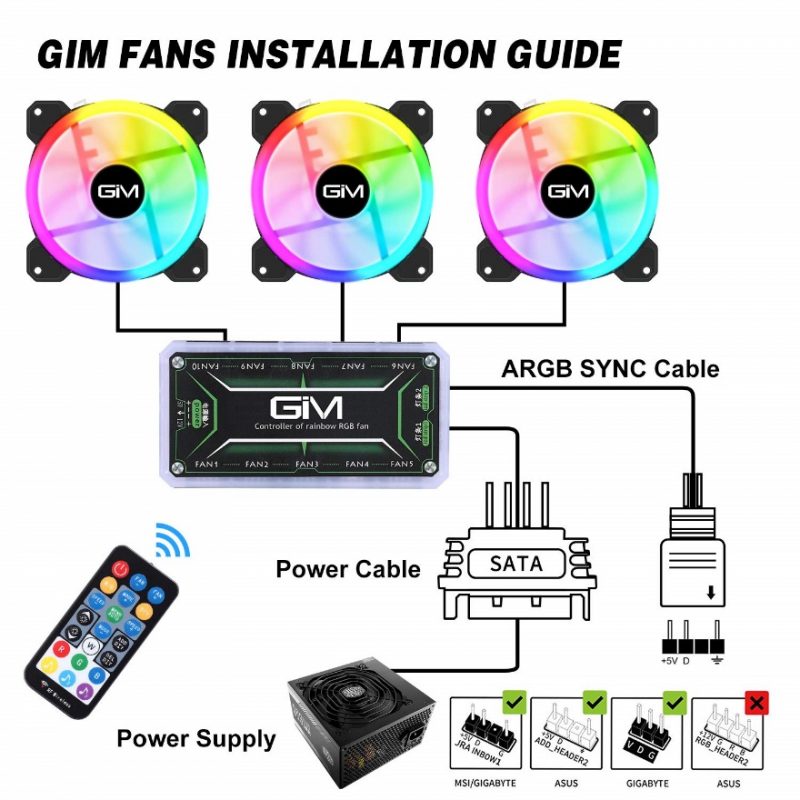 Watch the Video Unboxing and Review Here:
Product Features
LED Strip

There are 18 LED bulbs inside the strip that color sync with the case fans.

Case Fans

Has white blades to add a great focusing effect on the RGB. Durable cushions on each corner to get rid of any vibrations when installed.

Control Hub

The control hub has the ability to have 10 fans and 2 LED strips plugged into it at once. With strong 3M tape located on the back so it can go wherever needed on the back panel of the PC.

Remote

Ability to control the case fans speed, light brightness, and light mode. (battery included)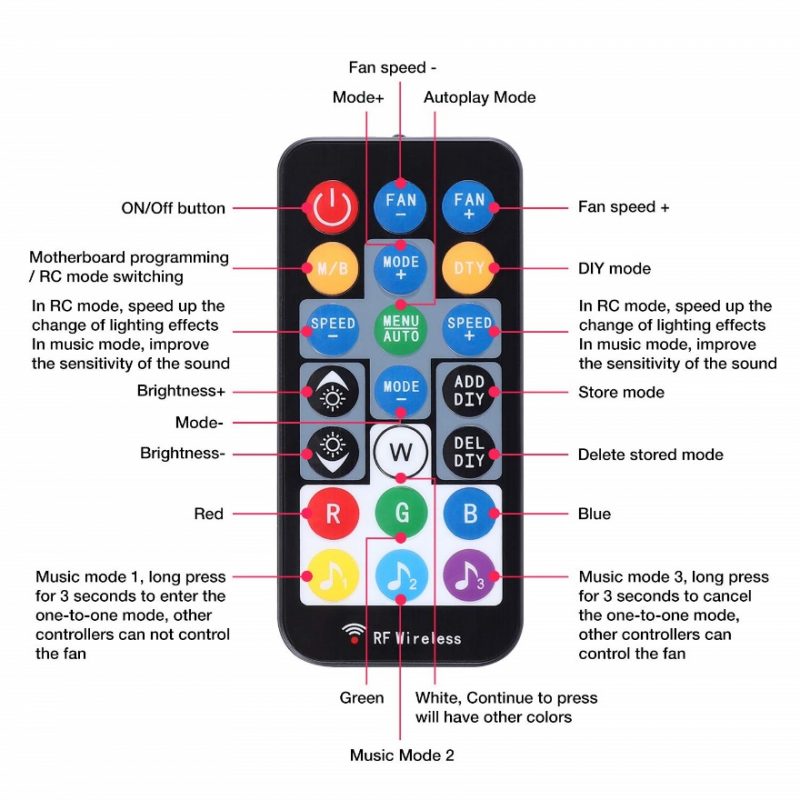 Specifications
Size – 120mm
Color – Rainbow RGB
Speed – 0-1300rpm
Airflow – 38.5cfm
Bearing – Hydro bearing
Voltage – DC 12V @Rated power 4.2W
Lifetime – 25000 Hr
Sound Level – 15 db
Dimensions – 300×18.5×18.5mm (11.8×0.7×0.7in)
LED QTY – 18 pcs
Current – 0.45A
Wattage – 2.25W
Cable Length – 500mm (19.7in)
Pros and Cons
Pros
Super quiet
RGB sync via motherboard or remote
Brightness and fan speed change with remote
Double-sided magnets on LED strip
Very affordable
Cons
💰Buy the GIM Light Bar or Strip for PC Case
💰Buy the GIM RGB Case Fan 3 Pack
Disclaimer: I received this product for the purposes of testing it and reviewing it. All opinions expressed are truthful and 100% my own.
I am a reviewer from Oklahoma. I'm a passionate sports fan and love anything tech related. You can find me playing from Rocket League, COD, EVE Online, and Black Desert Online.