I started blogging a little over 8 years ago back in August 2008 and am a part time blogger currently.  I still this many years later spend an average of 15-20 hours per week on blogging related activities and can tell you that I made over $1200 my first year blogging, $2500 my second year blogging and I made more than $6000 in my 3rd year blogging, for years 4 and 5 I average about $10k gross per year but net a much smaller amount and it fluxes quite a bit month to month.  My earnings are still around the $10-12k mark 8 years later, but I didn't diversify, expand or really put a lot of extra energy into my blogging, in fact I wound up working with other freelancers and help outsource content creation to help keep my time management under control but it also kept my net profits lower.
My goals were to have a fun hobby that not only showcased my love of gadgets, games and movies but also brought in a little bit of side income to help justify the time spent.  A hobby that earned money instead of one I sunk money into and DragonBlogger particularly has grown into an online news publication where I have a team of writers who help do product reviews for us. Because I am a part time blogger, I don't make nearly as much blogging as someone who can invest more time.  I can tell you that there is money to be made in online ventures and blogging especially combined with affiliate marketing and this page will help show you the programs I have become familiar with and what worked best for me over the years and may work for you depending on your goals and blogging model.
Nothing recommended on this page will cost you a dime to sign up for, these are all free programs to join and try that you earn from.  This is not a sales page, I HAVE NO INTEREST in SELLING YOU a PRODUCT or service and making money from it here, my only benefit in doing all this effort is some of these programs like IZEA Marketplace have referral programs where if you sign up for them, I get some commission for referring you which comes out of IZEA's share and not your earnings.
Affiliate Sales
Affiliate Sales are one of the easiest ways to get a larger share of income with a smaller amount of traffic.  You basically find products you really like and help resell them to others and keep a % of the sale.  Some programs on Clickbank, CommissionJunction, ShareASale can earn as much as $25-40 per sale, while other affiliate sales like Amazon.com earn you 4% at first up to 6.5% if you sell enough items in a month.  Affiliate sales work differently and you can affiliate sell on Social Media or your website/blog.  Even forums can be a good place to affiliate sell products.  Successful affiliate marketers can make tens of thousands of dollars, but I can tell you that I only made < $900 in affiliate sales in 2013 because I don't heavily push specific products too often.  ClickBank is probably more targeted toward bloggers who are in the SEO/Blogging/Niche Marketing arena.  CJ.com has thousands of stores like NewEgg and other brands and is better for tech, software bloggers, as is ShareASale.
I can also include mentioning the Gearbest Affiliate Program directly, which can net you better payouts than using the ShareASale Gearbest partnership if you want to market and sell products from this online retailer which has great prices on smartphones, gadgets and has free worldwide shipping and is a better option for some than Amazon if they are International.  Of course becoming an Amazon Affiliate should be standard, and become an affiliate of all the International Amazon Affiliate sites and leverage either ProURLS or GeniusLink to create a single share link that automatically redirects user to International Amazon stores boosts your earnings considerably.
Advertising
Advertising can mean anything from banner ads, to paid links.  Advertising is basically leasing or selling a portion of your site for money.  This can be in a set interval like per month, week, or even day.  Or it can be a permanent ad inside a post or page.  Advertising makes up most banner advertising networks including AdSense, Kontera, Chitika, Infolinks, BuySellAds, AdvertiseSpace, OIO Publisher, Cash Donator and more.  I honestly make more banner ad sales by selling them directly on the site, but I do make a fair amount of banner ad sales with BuySellAds, I also earn about 10%-15% of my site income from AdSense which is very much related to traffic.  Note, with the adblockers and such in place I am selling more static image banner ads lately which circumvent ad blockers which target blocking the scripts that serve rotating ads.  So I would recommend always offering a place where you can sell static image ads if you need to.
Sponsored Reviews and Opportunities
Sponsored Reviews are programs where you are paid to blog about a product or service and you are compensated for such work.  This can include even being shipped products or services to test to write an actual review from a client perspective, or just a promotion for a product or service.  It generally takes either blogs with a high volume of traffic or a higher PageRank to make great earnings but by leveraging several programs at the same time you can make several hundred per month from doing sponsored reviews on one or more blogs.  Note, more and more programs are now monetizing your entire suite of online social media properties and you can earn money from more than just a blog including a Twitter, Facebook, Instagram, Tumblr and other accounts.  I will say in 2016 that there are far fewer sponsored opportunities coming my way from 3rd party brand partners than there used to be, this could be that there is just simply so many more bloggers that the amount of opps is spread thin, or that brands are working more directly with the bloggers and not using the intermediary companies as much.  I still recommend signing up for them, but they seem to better serve mommy bloggers, personal bloggers, vloggers and those in non-technology/video game niche.
What to Choose?
Keep this in mind, you can't get rich by any single one of these programs but by leveraging and combining several or all of them and with a successful blogging site or three and a popular Twitter/Facebook/Google+ account(s) you can make enough money to actually reward yourself online and in some people's cases make a full time living from it and quit your day job.
Again, as mentioned: These programs will all earn you money and it costs you nothing to sign up for any of these programs and give them a try for yourself.
Here is a quick list of the top companies that pay you to blog by promoting products/services on Twitter or via your website/blog, that I use and recommend. You can read more details on each service below:

The above 6 are my top recommended and can help bloggers to earn a few hundred per month if you use them all and have a popular Twitter account, I do however earn with all the following and do full reviews after listing them here:
Full Influence Immersion (Social Media, Blog and YouTube Options)
---
 By far my favorite earning program overall, IZEA finally decided to make a single platform front and center for all your brand partnerships and campaigns.  IZEA marketplace replaces SocialSpark, SponsoredTweets, PayPerPost and every other platform they had run and lets you list multiple profiles for the same social media profile.  I get hundreds of brand opp leads across every category of online property from them, and get some of my highest quality and best paying clients from IZEA Marketplace in most cases.  You can even make money from the system by referring others and you get a small commission on everyone you refer into the platform that is not taken out of their shares.  Monetize Facebook, Twitter, Instagram, Google Plus, Flickr and YouTube all with IZEA Marketplace.
The IZEA Marketplace is the only one that allows you to monetize almost every online property you own all in one place from a single account and is highly recommended if you want to get quality brands and like doing fully FTC.gov compliant opps that are always NoFollow and have full legal disclosures.  You won't find any shady DoFollow backlink schemes here.

TapInfluence is one of the newest programs I started using to earn money from writing what they call Sponsored Conversations.  Unlike other programs which are strictly about the reviews, these encourage conversations and require that you use a custom commenting widget inside your post so the comments/conversation for sponsored conversations appear in their platform.  TapInfluence works more to build a campaign with you and the brand and will often involve both a written blog post and several social media promotions which are tracked in the system.
Right now the system has more opportunities for personal bloggers and mommy bloggers and but I can tell you I get 2-3 opportunities in 2014 from them, which is more than previous years.  They are growing and they care about the brand and the blogger, give great support and I can tell you the offers pay very well compared to other networks and the quality of the advertisers is very sound.  There is a lot of manual and direct communication with The TapInfluence team and they are very responsive and eager to help and foster communication with their bloggers in their network.  This is a social network and encourages socializing and communities. TapInfluence finally offers to pay bloggers via PayPal and is not just check payment system anymore as well.  Tap Influence and IZEA Marketplace collect the most and have the most established profile setups of any platform, but TapInfluence takes it one step further in building a full profile that brands will see and it is best you take advantage of it to stand out.
Update I have taken numerous Tap Influence offers and this has led to partnerships with some great brands that have come back to me even after working on the Tap Influence campaign.  This is one of the most recommended programs if you are in the Technology Blog related niche so far for me.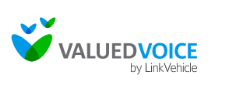 Link Vehicle has now become Valued Voice, and expanded from doing only Blog Post links to social media promotions and more which brings them more in line with being a partner with influencers rather than those that just do sponsored blog posts and backlinks.  I haven't any opportunities yet since they converted to Valued Voice but looking forward to see how they stack up to TapInfluence which right now remains the most active of the brand/influencer partnership programs that I am a part of.
Earn By Writing Sponsored Posts/Reviews:
---
SponsoredReviews is one of the most popular and well known programs on the web that connects advertisers with bloggers. You sign up for the program and register your blogs and once approved you can browse advertisers and bid for any opps that your blog qualifies for. You also are in the system and advertisers can hire a paid review directly from you which is how I make most of my earnings from SponsoredReviews. On this site your PageRank of your blog determines how likely you are to get the opportunity, and high PR rules here in earnings. As a PR3 blog my earnings are between $50 – $100 on a good month from SponsoredReviews, I imagine you can make 2-3x that easily with a PR4 blog or higher.
---
BlogsVertise was always hit or miss for me and I made as much as $30 some months but lately that has dropped to between $9 – $12 per month. You will definitely get more offers if your blog has a high PageRank than if you have a PR2 or lower blog. They claim to have a grab bag which I haven't ever seen for myself, but this is a tried and true program that does pay bloggers, it just isn't one of my most profitable ones.  BlogsVertise recently starting sending more paid offers and there are more opportunities in the Grab Bag which include the pay per click or pay per action type of programs.  The higher your blog PageRank the more opportunities you will see from BlogsVertise.  They also have new opportunities and are linking to social media profiles to get you more attention and showcase the more prominent bloggers to brands.
---
---
SeedingUp  used to be known as Teliad and is a program where you can sign up as a publisher and sell links on your site or sell entire blog post reviews. The site will let you list your homepage or each individual page you want to put into the system to sell links on. Teliad will calculate the annual value of your page that you list and will allow you to choose the low/medium or high end of that price. Once your price is set you can request Teliad to adjust it by contacting their support directly if you feel it is not accurate. You are paid out in monthly installments for sponsored reviews, and even if you sell 1 blog post for $120, you are paid in 12 $10 installments every month as they do this to ensure an advertisers post stays up for at least 12 months. Other than that the program still has potential to make bloggers money. Just remember that you have to list every page in your site separately that you want to potentially sell links on, this is a manual process and involves using your sitemap to get all site URL's however.  You can also offer Infographic spots and other text link opportunities, you can choose to only accept NoFollow sponsored opps for those who wish to remain fully Google ToS compliant.
SeedingUp will generally net you more offers for blogs with a higher PageRank like several other services.
---

LinkWorth is a service that offers bloggers the ability to sell reviews, links, ads, banners, muras or other types of advertiser requests. So far I have done a few LinkPost and LinkAds and the payouts are pretty good if you have a blog with a decent Google Pagerank. They have a recurring billing and payment system so an advertiser can purchase a LinkAd and keep renewing it monthly while the publisher's account balance keeps earning and collecting. LinkWorth pays out when balance reaches $25 and I earned enough in the few months I was with them to recommend them. I personally know a few bloggers who make hundreds per month with LinkWorth too, but here your blog needs to be a PR5 or higher to really earn more.
---
ReviewMe is a popular service that connects advertisers with bloggers. It isn't easy to get your blog approved in the system sometimes (you have to contact support if your blog is first rejected). This site also has you list your blog and set some categories, they set a default price if someone hires you directly, but you can manually adjust this. Advertisers will then come to you with offers and you will get better offers depending on your PageRank, Alexa Rank and estimated RSS subscribers. Again here, PageRank seems to be the winner in the # of opps you get. I personally know a few bloggers who make over $200 per month with ReviewMe, but since I only have a PageRank 2 blog approved in the system, I get about $40 in offers, but only usually do $20 per month at this time. ReviewMe is highly valuable if you have a blog with a good PageRank though and don't count the service out.
Selling Backlinks:
Warning, every single one of these programs is a violation of Google Terms of Service and backlinks are being detected more and more with site penalties being handed out..  If you put paid links inside your articles or homepage, Google will eventually find out and you could have your PageRank stripped.  I lost my PageRank from 4 to 0 back in 2011 because I tested Teliad and Intellilinks.  That being said, I earned hundreds while testing these services and if you are more interested in the earnings and willing to take the risk then these programs may be something you want to consider.
---

Intellilinks is a program which allows you to lease out links on your website for a recurring payment every month.  Like most programs which pay you to sell a link these are frowned upon by Google and could get your PageRank penalized but there is also some good money to be made here if you have a blog with a higher PageRank.  I have about 3 blogs listed in Intellilinks and get a recurring $40-$60 per month on average just from having a few links in a sidebar or footer on my sites.  The amount you make depends on the PageRank of the page the link is being requested on.  You can lease links on your homepage or specific sub pages on your blog.
---

Backlinks.com is another way to earn money automatically from posts on your website.  You simply manually enter each and every subpage on your site that has a PageRank of 1 or higher and Backlinks.com will host it in their system and offer it out to advertisers. You can filter out what categories of advertising you will accept, but you don't get to set your payrate it is a set payment schedule based on the homepage PR of your site and the sub page PR. I think the payments are pretty low overall but you do get paid monthly and the advertiser has to renew, so you aren't selling permanent backlinks here. An example is if you have a PR4 site, then a backlink page that is PR2 will earn you $2.00 per month for the backlink. If you had a PR8 site the homepage backlink would earn you $85 per month (for example). I myself have only been testing the system for a while and it has some promise though finding all of your sub pages PageRank can be a challenge in itself, each page must be listed manually and you can only list PR1 or higher sub pages so some blogs may only have 3-5 pages to list while others can have dozens. Think about this though, if you had 10 pages listed and selling this could be an easy source of $20-30 per month automated without having to do anything but the initial page listing. If you are interested in getting into the selling of backlinks without having to spend time digging through forums or waiting for advertisers to contact you, consider testing backlinks.com for yourself.  You can also sell multiple links on the same page and potentially earn quite a bit if you have a lot of posts with high PageRank.
Teliad mentioned above also does link sales/leases on sites in addition to sponsored posts and is another great option to look at for both reasons.
LinkWorth mentioned above also does link sales/leases on blogs including sub pages and sidebars and can earn you money every month like Intellilinks or Teliad.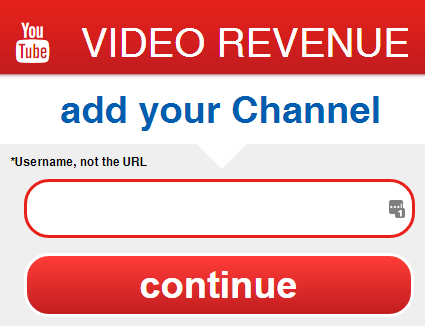 LinkVehicle mentioned above also does link sales/leases on blog posts, homepage…etc.  Like any link program, they care about blogs/posts with higher PR value to gain better offers.  Link Vehicle also expanded into YouTube content with you being able to set your rate for either doing fully sponsored YouTube content or simply mentioning a sponsor in an existing video.
Video Content Creation Only Programs:
Recently I was invited to join gen.video which is a program that brings creators and brands together where you create videos on either the gen.video platform or your YouTube channel for brands.  With this program you can set your video rate for a gen.video or for a video you post on YouTube.  You get paid a set amount for video content creation but the tradeoff is you appear to use gen.video Amazon affiliate link instead of your own for the videos you create which should be fine if you are being compensated for the video.  I only recently joined the program and can say there is a marketplace where you can apply for current products that need review and some want unboxing videos, others want how-to or video reviews.  So far I haven't had any campaigns come through so I will keep you updated on this service.
Advertisement Programs:
---

Google Adsense is the most popular and widely known advertisement company in the world. You can embed AdSens units in your blog and start earning per click, but some key things have to be considered such as "ad unit placement", "ad unit size", "number of ad units", "ad unit colors"…etc. I wrote a blog post dedicated to Optimizing AdSense for Earnings and I encourage you to read that post. With my blog getting about 16,000 unique visits per month I average now about $35-$40 per month in AdSense earnings, and I was only at about $20 per month before I optimized my ad blocks, so I wrote the post as it increased my earnings by nearly 80% by doing some simple tips. I actually optimized further and with my site traffic growth I was able to hit my all time highest $95 earnings in a single month of AdSense in November 2010.  Since 2010, my AdSense earnings have averaged over $200 per month and have even hit as much as $300 in a single month.
One note, don't neglect YouTube, if you run a YouTube Channel and get enough views you will qualify for AdSense for video's which can bring in some extra AdSense income.  I make about $20 per month average just from AdSense enabled on my YouTube videos.
---
Chitika is a way to display contextual ads on your blog to search engine visitors without displaying ads to your regular direct visitors, it is a very creative way to specifically target ads not only to the keywords that were searched to arrive on your site, but also will display local ads as well. Because of the specific targeting you have the potential to earn more per click than a broad program like AdSense but the earnings are only from visits originating in the U.S. and North America, but I don't know if this has yet expanded. This is a good option if your site gets its primary traffic from the U.S. (use your Google Analytics to determine your traffic origins). Chitika also offers mobile ad units optimized for your site when it runs on a mobile platform like an Android or iPhone browser.
---

Luminate is a program that basically turns your own blog images into advertisements.  Banners appear on the bottom part of your images and expand when they are hovered over.  This allows you to earn from impressions as well as clicks and is a great option for photography blogs or blogs that are very image heavy where the images would distract from traditional banner advertisements.
In my first few months testing Luminate I made about $35 which isn't bad considering all I did was enable the WordPress plugin and it automatically put a banner at the bottom of my images.  This program can be combined with other programs but I will warn you that if you use Amazon affiliate links in your post like EasyAzon images, then the Luminate ad will insert itself over your affiliate images which could take away a sale.  So use it cautiously if you combine with other attempts to monetize your images.
---
I love the automation in selling ad slots with BuySellAds and how you can have your open creative slots listed in the MarketPlace, but they only accept sites with like 25,000+ pageviews per month or else it isn't worth listing in the system.
Decommissioned Online Programs
This is a summary list of the programs I actively use now or have experimented with that no longer exist or have gone stale for me, this is used for archive purposes just to show you what I have tried in the past.
Smorty
PayPerPost
WeRewards
Blog2Profit
BloggerWave
LinkFromBlog
LoudLaunch
PostLinks
PayingPost
Sponzai
PostLinks
Adly
BuyBlogReviews
InPostLinks
SponsoredTweets
SocialSpark
Summary:
---
If you notice most of these services will give much more opps and higher earning potential for blogs with a higher PageRank regardless of site traffic. This is because the Google PR juice they get from your blog is worth more than the number of impressions and visits to the advertisers, the more PR they have linking to their sites the better their sites list on Google Search and other search engine listings which is why so many advertisers care more about PageRank than Alexa Rank or other statistics on your blog. The exception is sites like SocialSpark where advertisers want reviews and those reviews to be read by people, since all opps are nofollow you won't get all the advertisers who just want PR juice on that service like you do on the other services.
So far the clear winners for me are IZEA MarketPlace, LinkVehicle or TapInfluence for sponsored blog reviews and Intellilinks for selling/leasing links on sites.  Also if you are a blogger specifically focusing on helping other bloggers get traffic and awareness, Affiliate Lights is something you want to consider joining and becoming an affiliate for Blog Engage.
-Dragon Blogger