This nifty little device has been revealed by Microsoft in South Korea. This is basically what the title says; a computer powered by Windows 8.1, that's the size of a USB flash drive. The specifications about its size have been given but at this moment Microsoft has decided to keep the technical hardware details in the dark.The device will be manufactured in partnership with Daewoo Lucoms, a Korean company. This USB sized powerhouse will go on sale in May later this year.
Dimensions
The dongle sized computer is definitely small, but how small? It measures just 11 centimeters (4.3 inches) in length and weighs only 46 grams (1.6 ounces). Now that is true portability.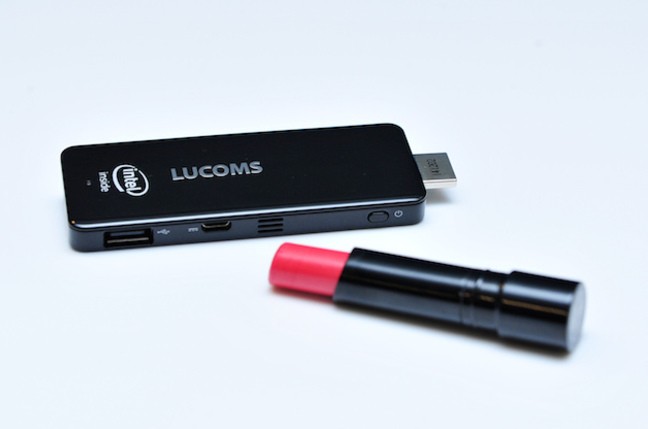 Hardware specs
As mentioned above, Microsoft hasn't revealed too much about this hardware aspects of this computer. But here are the things we do know. It will be running Windows 8.1 (later up-gradable to Windows 10). It will be powered by an intel processor, and will have 1 or 2 GB or RAM. The storage options are a bit unknown, it could have 16 or 32 GB of flash storage.
Ports
The density of ports on this device is extremely high. This 11 centimeter computer has more ports than the new Mac book. You will be getting an HDMI port for connecting to a TV or monitor, a USB port for connecting a keyboard or a mouse, and you will be getting a micro-USB for charging other devices. And you also get a port for adding a micro-SD card for extra storage.
Bear in mind that even though this is quite portable, you will still need some sort of visual output device such as a TV and some sort of input device such as a USB Keyboard. No word on the pricing as of yet.