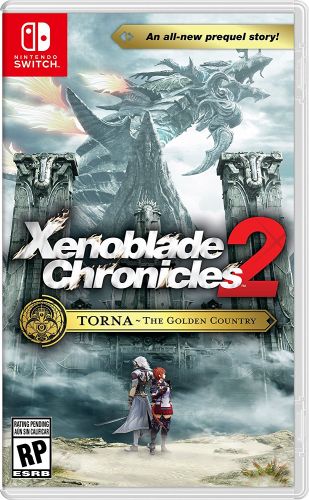 Ever since the Nintendo Switch launched back in March of 2017, Nintendo has had an amazing come back into the console market after the failure that was the Wii-U. Gamers have been given the ability to not only play on their TV, but also be able to take their home video game console with them and thus, creating a hybrid home/portable video game console. Xenoblade Chronicles 2 will give players the ability to take their story and adventure with them buy continuing the journey in the sequel that was released originally on the Wii-U and is out now on the Nintendo Switch. Torna, The Golden Country, is simply just the DLC in a more retail package. The original game does not come with Xenoblade Chronicles 2, the base game as this is just a standalone DLC and the base game is not required to play it, however, you'll miss out on a lot of story if you haven't yet played the second one. This DLC releases on September 21st and can be yours for the price of only $39.99. Xenoblade is an Action-RPG game set in an open world where players will find themselves taking on numerous quests where you won't find yourself without anything to do. Pre-order it now so you don't forget to later!
Features
Does not include the main Xenoblade Chronicles 2 game.
Contains download code for Xenoblade Chronicles 2 Expansion Pass. Expansion Pass only playable with Xenoblade Chronicles 2 game (sold separately).