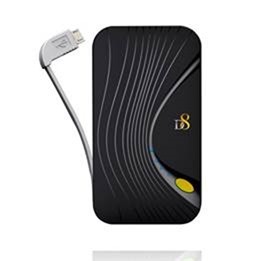 Recently I got a nice little toy. It is a portable battery back up for nearly any device out there. It is billed as an Apple product, but I have tested it out on My Samsung Phone, as well as my Kindle Fire, and it works great on both.
The D8 IPocket is very easy to use. All you need to do is plug it in and let it charge completely, and then take it with you when you are on the go or away from a convenient place to recharge your portable devices.
One of the things I like about it is that there are several attachments, some for Apple products and some for typical android devices. This allows you to service more devices than just one like some of the others do. Also, the unit comes with a built in cable for micro USB devices like the kindle fire.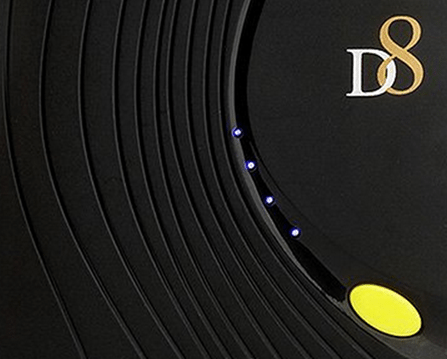 The D8 IPocket has 4 small blue led's on the front that easily lets you know if there is enough charge left on the device. For my Kindle, I started charging it when it was down to 7% and the charger took it all the way up to 83% in just 2 hours. On my Samsung phone that I use just for wifi, it charged it fully with only minimal effort and I would say I could probably get 3-4 full charges on my phone before having to fully recharge the D8.
That's not bad considering my son bought a comparably priced solar battery charger, and can only get his phone to maybe 50% once.
So, if you are looking for a fast, reliable well made battery backup for your portable device, I can't think of anything better than the D8 IPocket. It is available on Amazon, and It is priced to sell.