Storage sometimes becomes a problem. As time goes on, you accumulate a lot of data, especially with today's games, HD videos, and HD photo's. Before you know it, you care completely out of space.
I have more drives connected to my computer than I thought I ever would, most are old ones from other computers, and they just are not that big. So, I looked for options.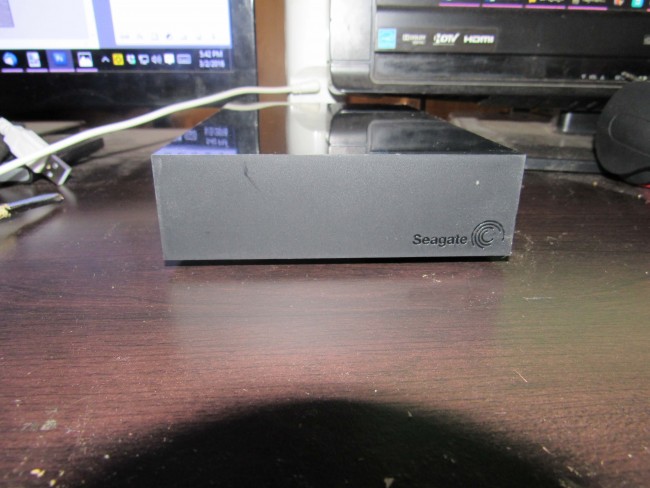 My first one was a 3TB drive that stood vertical. I had kittens, and they played with cords, and well, it fell. Sadly, it never really did well after that. I lost a lot of data. So I bought another from the same manufacturer, this time an internal one, but had formatting issues. No matter what I tried, I could not see the entire drive.
I discovered after spending hours online that there was a program I needed to run that created some kind of virtual drive, and then another one I needed to install just to unlock the rest of the drive, due to limitations in the operating system. Needless to say, the website did not list this white any information concerning that drive, and while it now works, it was a hassle and continues to be so when I must reformat my main drive and reinstall my operating system.
I ran out of room on the 3TB almost before I got it set up since it was replacing the one that fell off the desktop earlier, so I decided to buy another. I found that this time around a 5TB was cheaper than the 3TB I had bought a year earlier. Seagate had the best price so, I got it.
One thing I love about my, Seagate Backup Plus 5TB External, hard drive is it is external. I have no more room internally, and no more plugs I can use. I also love the capacity, 5TB is a lot of storage. The color matches all the rest of my components, and last of all, it was a breeze to set up.
My previous 3TB was also Seagate so I was a little worried about the possibility I would have the same issues with needing to run software to get it to work, but I did not need a thing. I just plugged it in and it worked.
I also like that it lays flat on my desk. I have been using it for a good while, and not once has it shifted or moved. And even better than that, it is so quiet, I do not hear a thing from it.
Some may have other manufacturers they prefer, and that's cool. For me, I will stick with Seagate. Even with the hassles I had with the previous one, it is still functioning. I have not had any drive failures, and it is just as fast as it was the day I bought it. One nice thing is that in the time that I first got mine, and in fact I bought 2, it has dropped in price.
I have worked in and around many different types of computers. In the Navy, I used a magtape drive computer that was a step down from pen and paper. I later worked for a big computer company and after that, taught computer class's nation wide. I had the privilege of teaching 14,000 students in a 2 years period of time. Afterwards, I owned a small computer training and repair shop for a few years. I have owned C-64's, Pc's of various types, Amiga's, and even Mac's. I now have included the android to my collection. At any time, I have close to 15-20 computers or combinations of computers and game systems in the house. I look forward to more.