When it comes to people looking for a way to record some stunning views of any particular landscape, the way to go about it in our modern world is by way of using a drone. Drones have become extremely popular over the last ten years and now there is a sport where people get together and race their drones by way of a set course. Some of these courses can be extremely challenging and for people to be able to properly race, they use what is called an FPV (First-Person View) System which allows the racers to be able to see from the point of view that the drone is looking at. The DJI Digital FPV System is a system that allows you to link up to eight drones at once and also comes with goggles that allow each racer to be able to see just exactly where their drone is at on the course.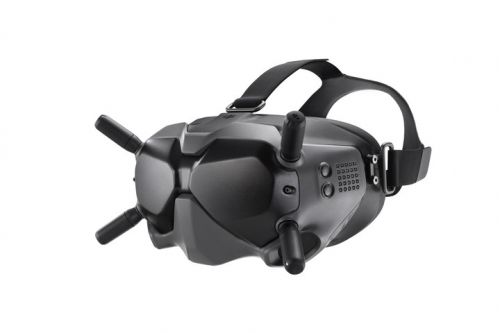 So, what makes the DJI Digital FPV System different from others out on the market? Well, it delivers lower latency rates from as low as 28 milliseconds, is able to transmit as far away as 4 kilometers and has some incredible 720p/1080p resolution and not to mention happens to look incredible in first person giving you an insanely amazing view from your drone which gives you that feeling of being able to fly. It reminds me of being in virtual reality, except this is not at all virtual. The DJI Camera is able to record at 1080p/60fps so playback looks amazing. The real-time view has very low latency which feels like response times from the DJI Remote Controller seem rather quick, which is very important when FPV Racing as you want to make sure you are able to make movements without much lag in order to be able to anticipate any obstacles while on your course. The quality of the googles themselves is at 720/120fps which doesn't look at all like you are seeing through the lens of the camera on your drone.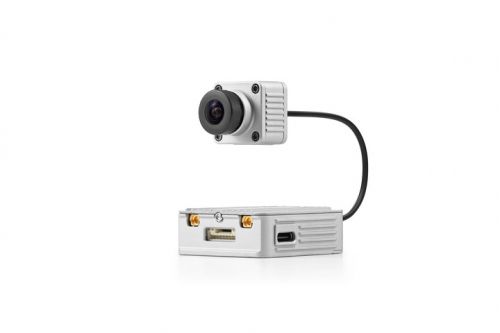 All-in-all, the DJI Digital FPV System was designed for those that are wanting the absolute smoothest control possible while racing and is going to ensure that you, in fact, have that smooth ride you are looking for. This system will be a real game-changer for you and your FPV Racing team.
You can pick up the DJI Digital FPV System now!