One gift idea, that everyone has the need for are headphones. Smartomi has the answer with their Smartomi Motto.
The Smartomi Motto headphones are in the ear type headphones that are wireless and can also be used as wired headphones should the need arise. I like this since not everyone has Bluetooth, and or, not all devices support or work with all devices. Let me explain. I turned these on and started to pair them with the device I normally test things like this with. For some reason, no matter how I tried, they simply would not pair. I even removed all other paired devices, restarted the device and still the same results.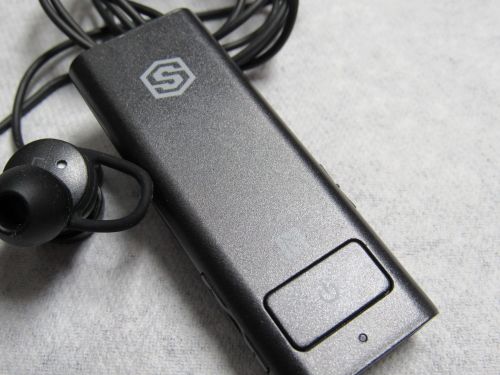 Now, this is not in any way, the fault of the headphones. My android device is a little old and it happens sometimes. My son has a smart car. It is smart only in that it is Bluetooth enabled. My android devices, all of them, pair with his car with no issues of any kind yet my daughter who has a very expensive top of the line cell phone cannot pair her phone to save her life.
Pairing
Initially, pairing was a little hard. I wish I could say it was not, but I found that it was not the device, but how I was trying to use it that made it difficult. To initially pair, turn the headphones off, then on while holding the button down for 5 seconds. After that, it was a breeze. I even managed to repeat the process over and over with equal success. So, to restate, once I took my mistakes out of the picture, pairing was simple, fast and easy. The manual is easy to read and explains in full detail just how to perform the operation.
Features
One other thing to speak about before discussing performance is the fit. Not all of us have the same size ears. Many in the ear, ear buds seem to think we are one size fits all, and this leads to reduced fit, reduced sound quality and ear irritations. This is my primary reason for not liking ear buds. Smartomi realizes this and included other sized ear tips, or caps to allow for variations in ear size. In addition, they use an anchor loop to help hold the ear buds in place. This is great, and feel natural.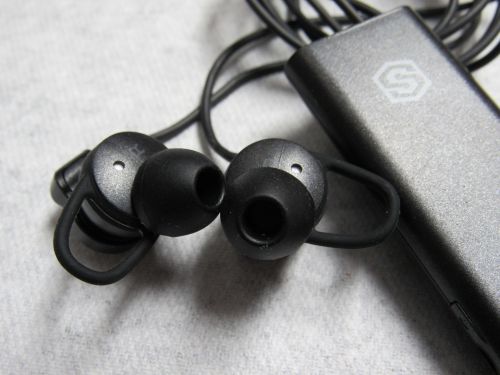 After pairing, you are going to want to make use of the Motto headphones. The box itself has volume controls to raise and lower the volume on the side. To use them, short press the buttons. Use long press for forward and backward functions. You can even use the same button you turn the headphones on and off with to pause and play music. This button also allows for various functions when responding to calls. See the manual for more details.
Sound
Sound quality was wonderful. I was not really expecting to hear deep base as well as I did, using these headphones. I tested them with both Bluetooth and Aux cable connections and both were the same. Superior sound quality no matter what. I also noticed that the mic appeared to be active and when connected to one of my devices, it also activated some of the built-in voice control features. That is something I never had happen before with any other pair of headphones.
Additional Features
One feature I found very interesting is that I can have this device connected to two separate Bluetooth devices at the same time. Maybe you have a phone and wish to use your Motto to answer calls, but you are using your tablet to play games, watch videos, or listen to music. You do not need two separate headphones, this one device has you covered.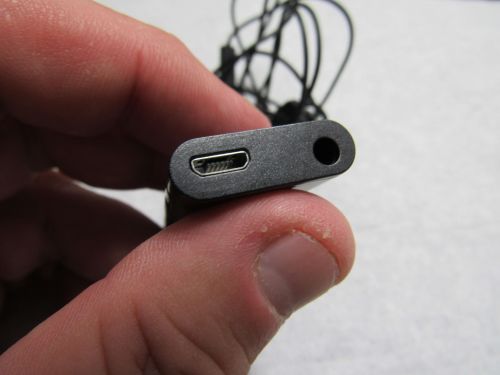 Overall, I can find little about this pair of headphones I do not like. They were not as comfortable to me as others, but I also did not try other ear tips. I do love the carrying pouch though, I can hold the headphones, charging cables, and the Aux cable all in one place. If you are looking for a pair of in the ear, headphones for yourself or someone special, you should really give Smartomi a look.
I have worked in and around many different types of computers. In the Navy, I used a magtape drive computer that was a step down from pen and paper. I later worked for a big computer company and after that, taught computer class's nation wide. I had the privilege of teaching 14,000 students in a 2 years period of time. Afterwards, I owned a small computer training and repair shop for a few years. I have owned C-64's, Pc's of various types, Amiga's, and even Mac's. I now have included the android to my collection. At any time, I have close to 15-20 computers or combinations of computers and game systems in the house. I look forward to more.