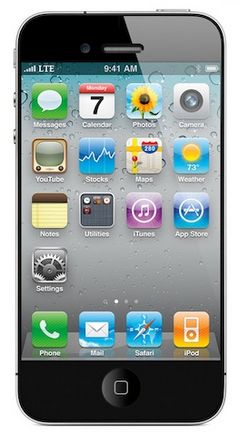 As the next generation of the Apple iPhone is due for launch, the rumours just dont stop flowing in. So for the time being, the biggest question will be 'How will the Apple iPhone 5 will look like?'. We cannot answer this question at this moment, but according to a report by Wall Street Journal, the upcoming phone from Apple Inc., is expected to be a much thinner and a lighter one.
According to one of the main suppliers of the iPhone parts, the phone is said to undergo some changes regarding the hardware design, which is expected to be Lighter and thinner compared to the previous generation of the iPhone.
Though this still remains to be a rumor for some time, what we can confirm for sure is that the Apple iPhone 5 will sport a bigger screen (might be a 4.3 inch one), a faster A5 dual-core processor, and an 8 megapixel camera with dual-LED flash.
One of the key component suppliers from Taiwan called Pegatron Technology also reported to receive order for 15 million next-gen iPhones. Now that is whopping number!
Looks like the technology giant is planning well ahead to make sure it doesn't run out of stocks, as we all know the demand for Apple products from the past experiences. The Apple iPhone 5 is expected to start shipping in the month of September this year.
So what do you think the Apple iPhone 5 will look like? What features are you expecting on the upcoming device from Apple?
[easyazon_block asin="B001FA1O0O" align="left"]