The Nintendo Switch has been one extremely successful console and by far one of the most successful consoles put out by Nintendo since the release of the Nintendo Wii. Being as this is, in fact, a Nintendo product you can expect there to be a lot of accessories for it. When looking for a place to store everything that your Switch needs you might find yourself having everything scattered and not in one central location. Well, the HeatFun Nintendo Switch Storage Stand gives you the ability to have all of your accessories all in one location making it very easy to find and use everything you need for your console.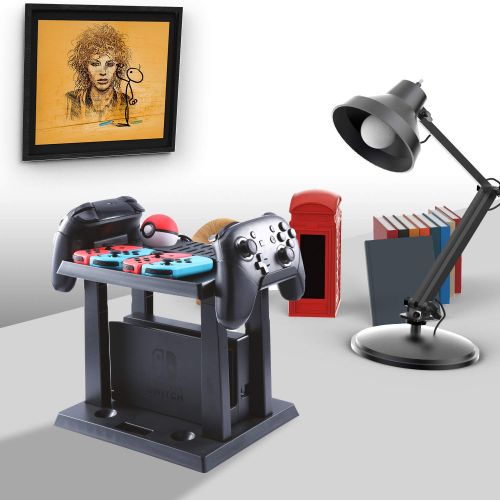 This stand has been specifically designed for the Nintendo Switch. Not only does this stand allow you to store your Joy-Cons and up to 2 Pro Controllers, but it also has been designed to hold up to 12 of your favorite Nintendo Switch games. Let me tell you that this stand is even capable of holding your Nintendo Switch dock which gives you the perfect place to really keep everything in one spot next to your tv on your entertainment center. The stand is very easy to assemble and is quite sturdy so you won't have to worry about it falling over due to the sheer weight of everything that it holds. I am extremely impressed by the design of this stand as it even has a place for 2 Poke Ball Plus Controllers. If you are looking for a gift for someone that has a Nintendo Switch and you want to help them be able to have a place to store everything they need then this is the gift that they will surely love. It also shows off your console and your accessories as well as fits nice and neat in just about any location. If you want help getting rid of the clutter caused by your Nintendo Switch and all of its accessories than the HeatFun Nintendo Switch Storage Stand is for you.
Product Features:
Specially designed for Nintendo Switch console, Nintendo Switch accessories bundles including Nintendo Switch dock, Joy-Con grip, 2 Pro Controllers, 2 Joy-Con strap accessories, 4 Joy-Cons, 12 Game cards, and 2 Poke Ball Plus Controllers.

STURDY and STABLE – It can store all of your Nintendo Switch accessories perfectly. It will help you save the place and display your favorite Nintendo Switch well. You can put it in your game room, before TV, near the bed so it will be convenient for you to access them.

EASY to ASSEMBLE – Place the base horizontally and insert 4 support columns. Then install the top rack. Finish!

MULTIFUNCTIONAL STAND – The second base can be put Nintendo Switch dock or your favorite Nintendo Switch games. There are 3 slots for your Nintendo Switch grip so it will not fall off.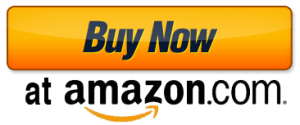 I've been writing and covering many forms of entertainment such as comedy shows, and arcade bars as well as reviewing video games and more for the past decade. I love to write and I am blessed to be able to have the opportunities that I have had in the entertainment and technology fields.