We are influencers and brand affiliates.  This post contains affiliate links, most which go to Amazon and are Geo-Affiliate links to nearest Amazon store.
Dragon Ball Z is a long-running animated TV series in Japan that aired from April 1989 to January 1996. It gained recognition and popularity all over the country that it was soon broadcasted in over 81 countries across the world including other parts of Asia, Europe, Australia, United States, and Canada among many other regions.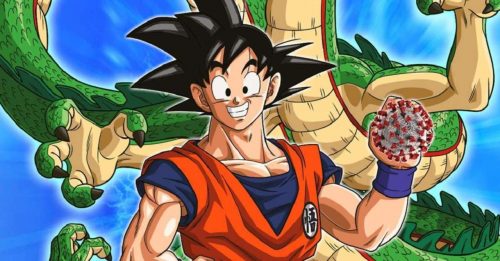 Dragon Ball is one of the famous works of Japanese manga artist, Akira Toriyama, and Dragon Ball Z is the animated sequel that adapts 325 chapters of the original material.
The popularity of Dragon Ball Z, or commonly dubbed as DBZ, gave rise to a multitude of releases duly representing the massive content of the original Dragon Ball franchise. These include 2 television specials, 15 films, and 148 video games. Most of them were exclusively released in Japan with a catchy soundtrack that is well-aligned with its animated action theme.
At present, Dragon Ball Z has become one of the most iconic animated series with an endless stream of followers and fanatics worldwide. Several regions of the world, not just Asia, continue to air the TV program by releasing newly dubbed versions and freshly released adaptations.
The theme of the Dragon Ball Z series is redemption. It generally exposes the pure ideals of the main characters, primarily Goku and Gohan. As a backgrounder, Dragon Ball Z kicks off as it continues the adventures of the main protagonist, Goku, along with his companions. Their mission is to defend the Earth from the antagonists which consist of androids (Cell), aliens (Frieza), and supernatural creatures (Majin Buu).
The original Dragon Ball animated series chronicles the story of Goku from his childhood up to the early chapters of his adulthood. Dragon Ball Z continues his story and focuses on his adult life and adventures while aligning his son's life (Gohan) in the story. Throughout the course of the series, it develops new characters and a new rival by the name of Vegeta.
Reception and Its Impact to the Pop Culture
The Dragon Ball Z franchise was able to generate a profit of $3 billion in Asia way back in 1999. This figure covers the anime and various merchandising materials. In the U.S., the Dragon Ball Z series alone was able to sell more than 25 million of DVDs as of early 2012.
With its increasing number of fanatics all over the world and across all generations, the Dragon Ball fans were able to set a Guinness World Record for having the Largest Kamehameha attack move duly recorded in July 17, 2019 at a comic convention held in San Diego. This proves that even in this modern day, Dragon Ball Z has never lost its touch and appeal among anime enthusiasts.
For the record, Dragon Ball Z is on the list of IGN Entertainment's Top 100 Animated Series and occupies the 78th spot of the best animated show. It is also occupying the 50th spot for the greatest animated show according to Wizard magazine's list of Top 100 Greatest Animated shows and ranked at number 6 on their Top 50 animated shows broadcasted in North America.
Dragon Ball Z also earned the attention of game developers. There are more than 57 video games under the name of Dragon Ball Z from platforms like Nintendo as well as arcade games. In the U.S. and Canada, the license was granted to Atari and Namco Bandai. There was some frenzy and dispute with the licensing rights over the years with one taking over the exclusivity for a period of time when the license of the other expires.
Dragon Ball Z Merchandise
The fascination over Dragon Ball Z continues to thrive throughout the years. Everything that bears its label sells and becomes phenomenal in the market. Young and old alike are drawn to the merchandise for a variety of reasons. Among the young, they view Dragon Ball Z figures as action toys that they can play with as they simulate the movements and relive every scene from the TV animation series.
It is a completely different story among the older age group from teens to adults over the age of 40, particularly the ones that grew up watching the show on TV. They view Dragon Ball Z merchandise as must-have collector's items that adorn their homes. It could be for sentimental reasons or to relive their youth which, at some point, revolved around the adventures of Goku, Gohan, Piccolo, and Vegeta among other DBZ characters.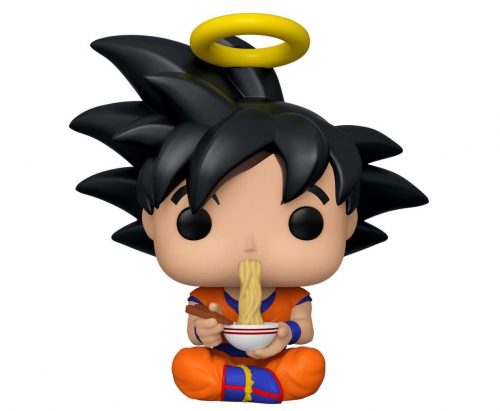 Dragon Ball Z products, toys, and apparel were a major success even before the height of American interest. They generated sales of over $3 billion from 1996 to 2000 and grossing $2.95 billion in merchandise all over the world in 1996. To prove that Dragon Ball Z products continue to gain followers across the globe, the worldwide merchandise sales grossed $5 billion as of January 2012.
Hardcore fans of the Dragon Ball Z anime TV series invest on various products and merchandise such as Dragon Ball Z T-shirts, Dragon Ball Z bags, and the most popular Dragon Ball Z action figures featuring different characters and transformations. At present, Dragon Ball Z merchandise continues to evolve with functional household items such as Dragon Ball Z lamps in various action-packed designs.
The Most Popular Dragon Ball Z Merchandise
Action figure collectors never miss a beat when it comes to the latest Dragon Ball Z statues and gaming items. In 2000, MGA Entertainment introduced in the market over twenty toys that consist of functional walkie-talkies and a variety of board games and table-top games. Following the release of various DBZ games, Irwin Toy promoted over 72 action figures that measure from 2 inches to 5 inches. These Dragon Ball Z figurines eventually became the top and best-selling toys in the market surpassing the ever-persistent Pokemon Trading Card Game.
Fast forward to the current time, Dragon Ball Z action figures and Dragon Ball Z LED lamps are still making waves in the market and refuse to lose their spark. New action figures and lamps reflect the different Super Saiyan levels, transformations, and modes. The most popular ones are the Dragon Ball Z Goku Super Saiyan action figure and the Son Goku versus Broly LED Lampara Night Light.
The top selling Dragon Ball Z action figures and lamps according to 2019 data are; Son Goku LED Light Super Saiyan action figure, Black Goku Zamasu lamp, Dragon Ball Z Super Saiyan Broly, and the absolute mainstay Dragon Ball Z Goku Super Saiyan action figure. Other crowd favorites are Vegeta action figures, Gohan action figures, and Majin Buu figures.
The rarest Dragon Ball Z figure is the Bandai Full Action Pose. It is well-considered as one of the best Dragon Ball Z collector's items alongside the Badai Super Battle Collection which consists of Super Saiyan Goku, Vegeta, and Trunks.
Dragon Ball Z Apparel
If you love Dragon Ball Z, flaunt it. This could be the inspiration behind the overwhelming variety of DBZ apparel ranging from T-shirts, tank tops, jackets, sweatshirts, caps, and backpacks. Even famous multinational brands such as Nike, Bershka, Uniqlo, and Champion have their own line of Dragon Ball Z T-shirts and hoodies in various colors, prints, and designs.
Other clothing brands that are available locally and internationally continue to feature Dragon Ball Z in their line of apparel. This is in response to the ever-growing interest of the market that encompasses a wide spectrum of age group.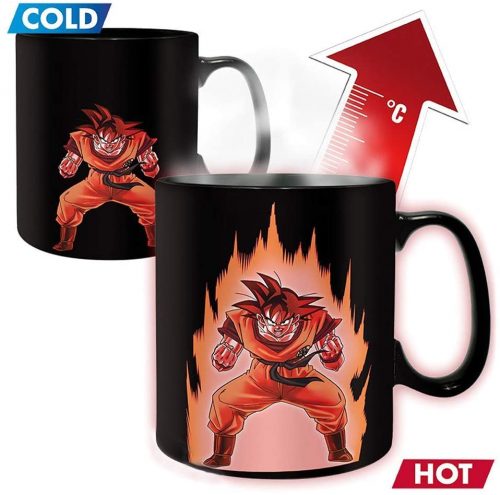 This justifies the overwhelming response of anime viewers to Dragon Ball Z over the years. The fascination was successfully passed on through generations; and as of the present time, the interest over Dragon Ball Z continues to transcend age, race, and ethnicity with the increasing range of product choices that bear the label.
One of the reasons behind the persistent popularity of Dragon Ball Z shirts, caps, and other apparel is the constant visibility of its leading characters in various comic cons and costume play (cosplay) events. Such consistent visibility accounts to strong market recall. Above all things, Dragon Ball Z is undeniably one of the most phenomenal and iconic action anime series that made a significant mark in the minds and hearts of people all over the world and across all generations. You can also watch Dragon Ball Z over on Funimation right now and indulge in this historical anime.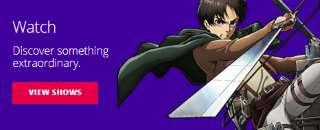 We are influencers and brand affiliates.  This post contains affiliate links, most which go to Amazon and are Geo-Affiliate links to nearest Amazon store.
My name is Alice and I have been into gaming since I first got the Nintendo 64 in late 1996 and enjoy writing about all things relating to entertainment, gaming and streaming. Lately you can find me playing mostly MMO's like WoW, FFXIV or Black Desert Online when I have time to game.