We are influencers and brand affiliates.  This post contains affiliate links, most which go to Amazon and are Geo-Affiliate links to nearest Amazon store.
Windows 10 is releasing in sometime near future and technical as well as consumer builds are already available for download. If you are not a tech-savvy person, you may just want to wait for the final release as these early builds ought to have bugs that can sometimes be annoying and even worse that just annoying. But that doesn't mean you should wait for the final release to know what's new in the latest OS from Microsoft! In this post, I will cover all (ok. not all :P) the new stuff Windows 10 has to offer as of now, and even more new features would most probably add in the final release I think. So now, below are all the major new stuff in Windows 10.
Start Menu
Yep! The very much missed Start Menu is back in Windows 10 and is even greater than before. It combines the very much loved traditional start menu everyone is used-to with a mix of modern start menu. With modern here, I mean the tiles interface found on the start screen on the Windows 8 and 8.1. It can even be expanded to full screen view if you want which is more touch friendly and the compact view which suits the mouse and keyboard as the input methods well.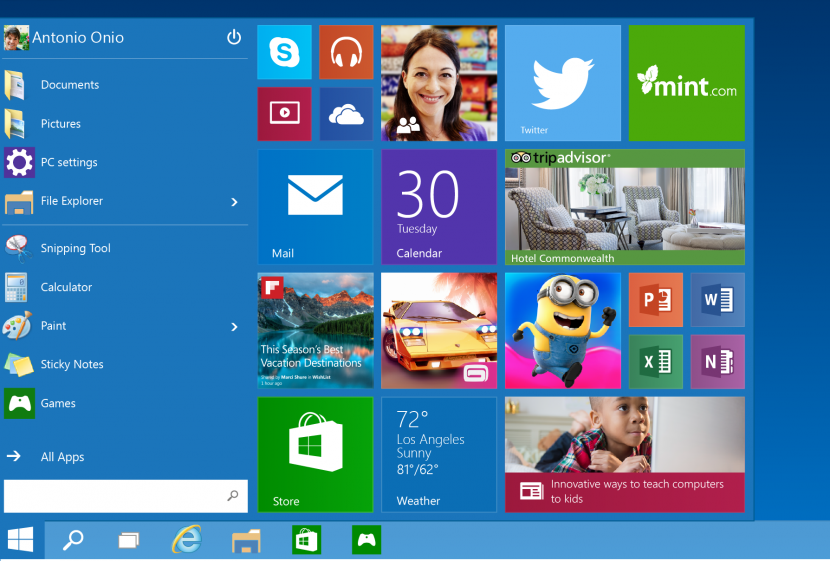 Continuum
This feature is one of the most amazing features in Windows 10. What it does is, as you all know these days many hybrid tablets/notebooks are available in the market which uses touch as well as mouse & keyboard as input methods. One UI for both input methods doesn't really worked well as seen in the previous Windows 8 and 8.1. Continuum changes all of it, for example if you have 3-4 windows open (like paint, explorer, etc) and you detached your Tablet from keyboard to use touch input, it would ask if you want to switch to the tablet mode. As you enter tablet mode, all your open windows are now open as beautiful fullscreen apps and only the window in focus is maximized whereas all the others are sitting in the taskbar.
'Modern' apps now work in windowed mode too.
In Windows 8 & 8.1, modern apps which are actually great, were only able to run as fullscreen mode which didn't really suit mouse and keyboard as input methods well. Microsoft has changed that in it's latest release, now you can run modern apps in normal windowed mode like all other apps.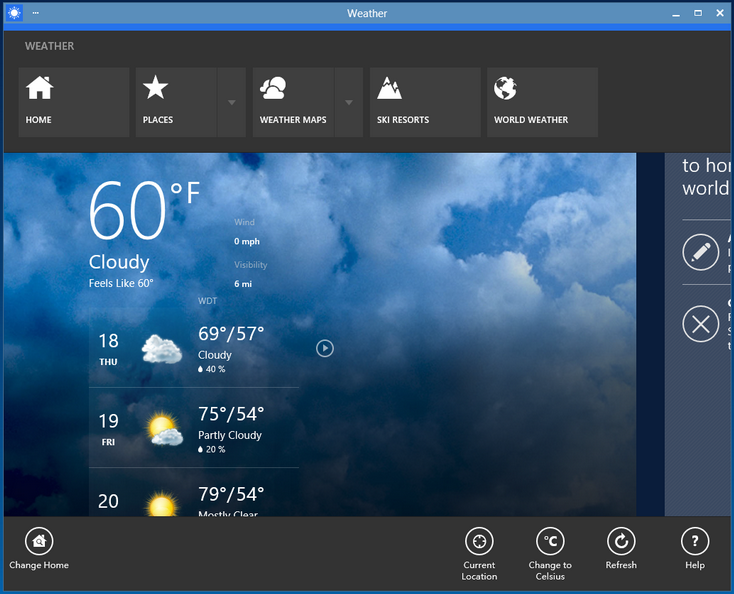 Better multitasking and multiple desktops.
Multitasking has been great in all the versions of Windows and Windows 10 takes it even further. Now, you can snap more than two apps on your desktop, better multitasking gestures, etc. Also, Windows 10 will have multiple desktops which is new in this release of OS. I always used 3rd party apps to get these features but it's great Microsoft has changed this in a good way.
Cortana
Cortana, Microsoft's own virtual assistant, is coming to Windows 10. She will be accessible from both the Desktop and Metro mode. Cortana is capable of understanding (and executing) complex filters, search terms, and much more. She is a very useful addition to Windows 10. (Imagine being able to say "Cortana, show me all of my documents from 20th May 2015", etc.)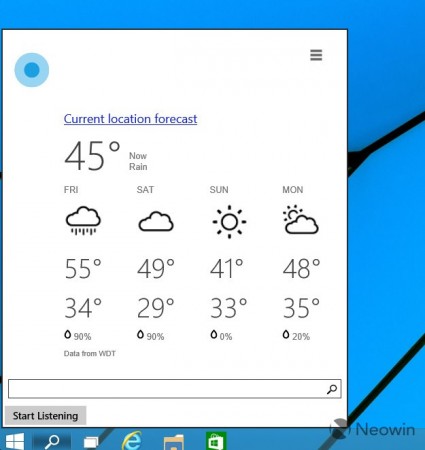 Notifications
New notification center is also Windows 10, resembling the Notifications panel from Windows Phone 8. It will manage all your notification in one place and will also include some frequently accessed toggles.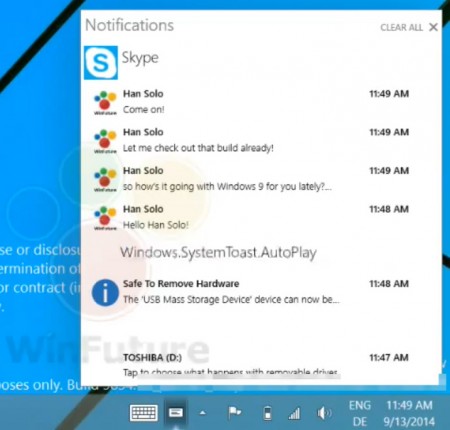 Updated Command Prompt
Microsoft has also updated the Command Prompt. Some new features include, copy/paste keyboard shortcuts, etc. It can now also run in fullscreen mode. Nothing major here, but it's a nice addition.
A new browser
Windows 10 will also include a new browser, code named Spartan. It will have some new exciting features like you could draw and write anywhere on a webpage, etc. The name would probably change before the final release but it's not a bad name :P.
---
That's not all, these are not the only new additions to the new OS. There are many new features as well as more would be included in the final release. It's worth noting that Windows 7 and 8.1 users would be able to upgrade to Windows 10 for free for the first year after release.
I'm quite excited to see that Microsoft is now focusing on some of the more useful, and productivity-oriented features too. Like said above, I've had virtual desktops since more than a year, (thanks to Dexpot). I'll be glad to see them in as well as more new features in Windows 10! :D
What do you think of Windows 10? Shoot your arguments below in the comments section! :)
We are influencers and brand affiliates.  This post contains affiliate links, most which go to Amazon and are Geo-Affiliate links to nearest Amazon store.
Hi, I am Ishaan Farooq, let me introduce myself. I am a Tech Blogger from Lucknow, India and am a big Techo Freak who loves to Surf Internet the whole day and is a Modding, Programming and Customization Enthusiast.