Have you been considering a jump into the Android world but the commercials of the high end prices make you leery?  At Gearbest.com using the BEPURE coupon code may be the chance to jump in cheap and test out the Android experience.  I mean cheap as in price.  The Ulephone 5.0 Android 4.4 phone should give a quality experience without risking a large chunk of change.  It has most of the expected functionality you would expect in an Android smartphone.  Large screen, Bluetooth, and you can get the latest and greatest version of Android, Lollipop 5.0 over the air. (OTA)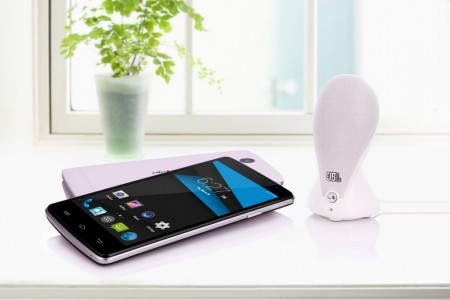 Coupon code: BEPURE                 Coupon price: $112.98
Tech Specs
5.0 inch HD IPS OGS Screen
Front 5MP Rear 13MP Camera
MT6592 Octa-core 1.4GHz Octa core Processor
Pure Android OS (support OTA upgrade to Android 5.0)
GPU: ARM Mali-450
RAM: 1GB
ROM: 8GB
Support Gravity/Light/Proximity Sensing System
FM/MP3/MP4/Bluetooth/GPS Function Supported
Note: This phone will only work with GSM+WCDMA networks: GSM 850/900/1800/1900MHz WCDMA 850/2100MHz
Unlocked for Worldwide use.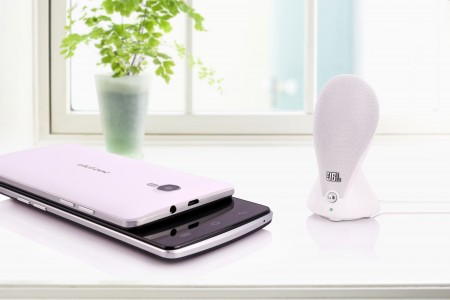 As we look at the specs they are not what you see in a Note 3 or S6 but the price reflects that.  On a 2 year contract both of those phones will cost between $250 and $350 and you are stuck in that contract with that phone.  Using the coupon code BEPURE at www.gearbest.com you can own this phone for $102.98 and join your chosen support provider.  No contract.  I am not saying $112.98 is nothing but I am saying it is a lot less than $250 and the price of not being locked to a contract is almost priceless.
Two cameras, front and rear.  For the selfie or pics of the kids at the park, covered.  Octa-core 1.4 GHz processor will handle the daily needs while you are learning the Android system.  Should even handle some of those games you may have become addicted to on your other devices with assistance of the ARM Mali-450 GPU.  More RAM would be nice but with Android 5.0 and the focus of Android working on many levels of hardware I would expect most things to run well.  Proximity sensors provide some of that wiz-bang that allows your phone to beaware of its surrounding more and more.  How dark it is, if your hand is above the screen or if the phone is screen up or down.  All things that are fun to play with and find apps that may use them.
The 5.0 HD IPS screen will show of those pictures very well.  Movies should be crisp and enjoyable to watch on the 5.0 inch scree.  Games will be bright and the internet/web pages will be easily view able.
As with just about any device these days Bluetooth is available for hands free calling or streaming your music to a Bluetooth speaker.
I may be making this phone sound like a starter phone and in some ways it might be.  But I really think the value is in the hardware and software, Android, for the price really give opportunity.  Opportunity to fully experience the Android ecosystem, on solid hardware, without feeling pressured by how much your spent on the phone.   I have made purchases and then because of the price forced it into my life.  Ever told your significant other you blew $500 on a device then it sits gathering dust in a corner?  Not fun.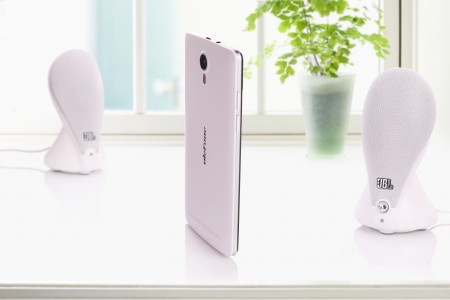 Something to consider is this might be the perfect phone for a teenager.  I have kids but no kids old enough for cell phones, yet.  I do have friends and colleagues that have kids that have cell phones.  Some of their biggest frustration is when one of their kids lose the phone, has to be replaced.  Or they damage their phone and they whine until it is replaced.  The Ulephone 5.0 could be a solid phone for a teen that has to have a cell phone and on occasion needs it replaced.  At least half the price of most phones at subsidized pricing and consider the full price if you can't get the subsidized price.  This phone is likely 20% of what other phones will cost you at full retail.
The thing I see this phone lacking is LTE.  Obviously that is the newer technology you would like all your devices running on.  depending on your use of the phone.  Email, texts and some surfing should be ine.  it may struggle with streaming video.  But in my world I am usually on WiFi which is better than LTE 99% of the time.  And when I am not on WiFi I probably shouldn't be watching video.  And if we look at that kid scenario again consider that using 3g only may save a parent on data fees at some point.
So the 5.0 inch Ulefone Be Pure Android 4.4 3G Smartphone looks to be a solid phone for the budget conscious, the new to Android, or maybe that clumsy teenager that needs a new phone and doesn't warrant anything high end.
I am just a geek getting older but keeping up.