We are influencers and brand affiliates.  This post contains affiliate links, most which go to Amazon and are Geo-Affiliate links to nearest Amazon store.
Technology is rapidly developing  and there is no sign of things slowing down. One of the trending technologies lately is AUGMENTED REALITY (AR).  Most people may not realize that most smart phone's are already supporting this futuristic technology to some degree.   So keeping the "some degree" in mind, here I came up with some trending & what I think are the best 5 augmented reality apps for mobile devices.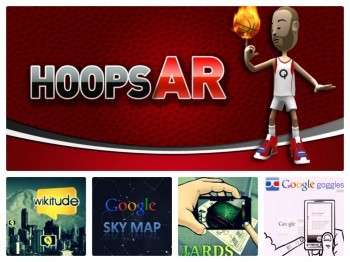 5. 3D Pool game – 3ILLIARDS
3ILLIARDS is an exciting billiards game which is available in both AR or non AR mode. You can play 3 modes  in one game 9-Ball, 8-Ball and snooker. This game has an excellent graphics and is quite fun, capable of keeping you entertained for several minutes at a time.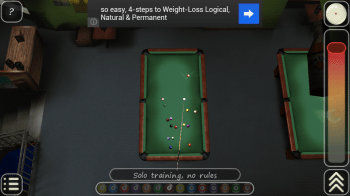 Platform: Android , IOS.
4. Hoops AR
Are you a big basketball fan? Then it's good news for you. With Hoops AR simply expose your basketball ticket to a smart phone camera and it will turn your ticket into a interactive basketball game. You can play a virtual basketball game  superimposed on the real world with this exciting game.  Augmented Reality is nothing more than connecting real world material, items and events with the virtual world and this Hoops AR app is clearly well designed concept of augmented reality.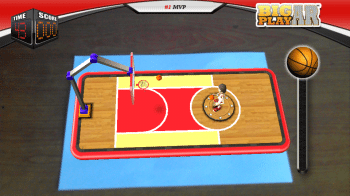 Platform: Android , IOS.
3. Google Sky Map
It is easy to read a sky map in books, but it is a most difficult job to locate stars and planets in the real sky (at least for amateurs or those who aren't very knowledgeable about astronomy). With this app it is not going to be a difficult job any longer. The Google sky map-smart phone app will make your job ridiculously simple and becomes quite addictive. Just start app on your phone and direct phone towards sky, it will help you to find star constellations, and planets. It simply shows the sky map in your region and makes your task  of finding the constellations, star clusters or planets and positions of them a whole lot easier.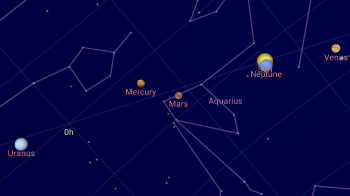 Platform: Android.
2. Google Goggles
Google goggles  help you to search by pictures. If you want to know more information about any paintings, landmarks or any image then just capture the image of thing you want to search about and it will present you with the latest information found based on matching your image you just captured.  Google Googles will also help you to translate foreign languages, and can help solve Sudoku puzzles just by simply taking a picture of the puzzle.  It's an amazing app and well worth being included in the top 5 Augmented Reality apps for Android.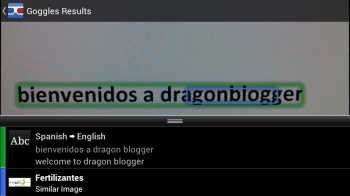 Platform: Android , IOS.
1. Wikitude World Browser
Wikitude is an augmented reality browser. It is a "third vision" for your smart phone. It simply uses your GPS and CAMERA to find places of interest around you such as restaurants, ATM's, Movie Theaters, etc.. All you have to do is hold your smart phone camera, launch the app and it will connect you with the nearby places around you. It also shows you deals and discounts for shops & stores near you. You are also able to play augmented reality games like bubble tap, swat the fly etc….
You can also set and add your own favorite places, connect & share places with friends on various social networking sites and more. The Wikitude World Browser app is not just about the places around you, it's about you yourself and how you connect with those places around you.
Special mention to the similar applications: Layar & Junaio Augmented Reality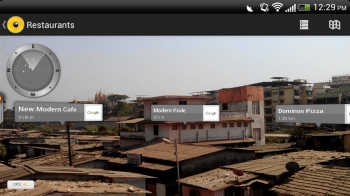 Platform: Android, IOS, Blackberry, Windows Phone.
These are the best augmented reality apps from all types of categories which allow you to do smarter work from your smart phone.  Do you have a favorite not mentioned?  Share it here.
We are influencers and brand affiliates.  This post contains affiliate links, most which go to Amazon and are Geo-Affiliate links to nearest Amazon store.
I loves to blog about Android, Blogging Tips, Reviews of Products, Software, Gadget, how to articles and many more thing. My other interests includes playing cricket, Web Designing and Music. Catch me on Twitter and on Facebook