We are influencers and brand affiliates.  This post contains affiliate links, most which go to Amazon and are Geo-Affiliate links to nearest Amazon store.
Well, the time has come to replace your wired headphones or wired earbuds for something better and truly portable. Yes, now everyone needs wireless earbuds! So we are here to help you select the best option for wireless earbuds! Here are some options for your purchase:
1. QCY T5 Truly Wireless Earbuds
The QCY T5 is QCY's new model featuring TWS or true wireless service which means it is free of any wires. The T5 provides improved hardware from the previous T3 as seen from previous QCY products and thus offers more power to the consumers. More information can be found at the QCY Bluetooth headphones manual.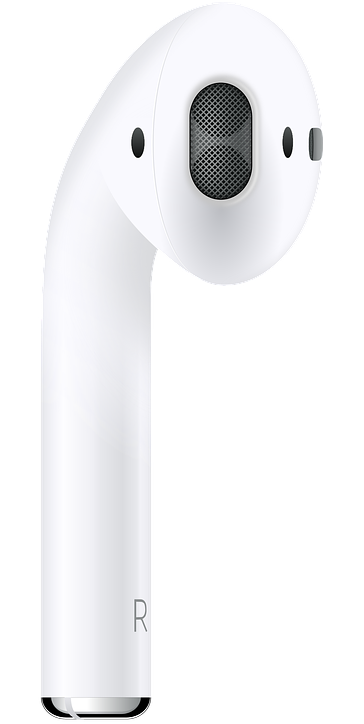 The T5 now comes with Bluetooth v5.0, the new update allowing it to perform seamlessly and without interruption or lagging due to its higher rate of transmission and no interference. The earphone is suitable for playing games or playing standard multimedia with a maximum delay of 65ms.
The QCY T5 earbud comes with the same box-charging mechanism as the iPhone AirPods. The charging case features a 380mAh battery for generating backup power. Both the earphones come each with 40mAh batteries. The effect is an uninterrupted immersive playtime of 4 to 5 hours.
After the 40mAh earphone batteries are depleted, it takes about 2 hours for the charging case to charge them up fully. A fully charged case will charge the earphones four times completely, giving a cumulative battery life of up to 20 hours which is very impressive for a Bluetooth earphone.
The QCY T5 packs a lot of interesting features for the price to deliver a premium feel when you use it. For example, it uses the technique of CVC 6.0 noise reduction with a highly sensitive silicone mic. The reduction of noise provides decent sound quality of noisy areas such as on roads or cars. The earphones can be used separately as mono speakers, or together as a stereo speaker that allows directional feedback.
2. Amazon Echo Buds
The Amazon Echo Buds are convenient, incredible noise reduction has been accomplished, and they give you hands- to Alexa, all at a killer price.
The Amazon Echo Buds with tons of features and a great price are an unbeatable value in a set of truly wireless earbuds. These are good for anyone that needs premium features without charging top-of-line rates.
These are truly wireless earbuds with good sound quality, or excellent battery life, or even noise reduction, which are not difficult to find these days. What is hard is trying to find a package that will offer those features 'efficiency and usability without spending more than $200.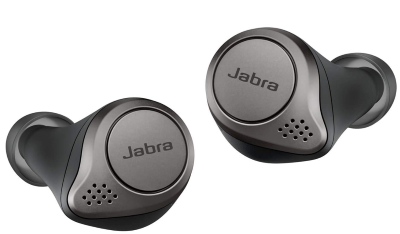 The Jabra Elite 75t is a small, super-comfortable earbud with excellent quality sound. It is for those who find other earbuds uncomfortable, or dangerous, and want a better fit. If you've never had a problem getting earbuds to fit comfortably, this may not be a huge selling point, but we think you can buy some of the best-fitting earbuds for the Jabra Elite 75t. And if in the past you have had trouble we don't have to tell you how important this is. They are also very ergonomically shaped, with contours that allow them to nestle right in your outer ear pocket, avoiding any of the folds and protrusions that normally prevent other designs from staying in place. It can last between charges for 7.5 hours and their tiny charging case — one of the smallest we've ever seen — can keep the tunes rolling for 28 hours in total. With an IP55 rating for water and dust protection, they can survive even the toughest workouts, provided you don't jump in the pool. That ruggedness is underpinned by a two-year guarantee. The Elite 75t do not have active noise cancellation like some of the earbuds on this list, but we'd argue you probably won't miss it. Because of their design, they isolate sound so well, you'll be grateful they have a hear-through feature to let the outside world in when you need to.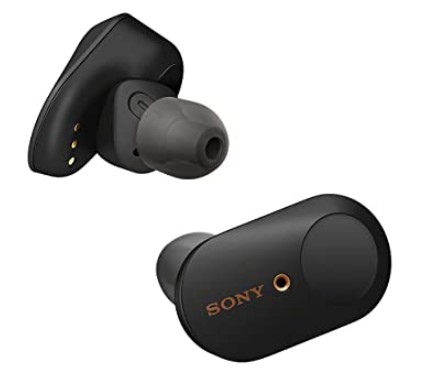 It has an active noise cancellation built-in, they are the most technically advanced true wireless earbuds that you can purchase. It is for those who want it all-great sound, great battery life, great versatility, and cancellation of noise, of course. The Sony WF-1000XM3 is essentially the Sony WH-1000XM3's true wireless version — the headphones that dominate most of our best-of-lists, and our favorite overall headphones you can purchase from. These earbuds are a technological tour-de-force that combines superb sound quality, amazing noise cancellation, and 6-hour solid battery life with noise cancellation, and 8 hours off. With a little support from Sony's DSEE HX sound processing, the WF-1000XM3 gets its amazing audio chops which have an almost magical ability to take even lo-fi MP3s and make them sound rich and complete. The active noise-canceling circuitry is the same as that of the WH-1000XM3 — that is, excellent. On airplanes, public transit, or even noisy offices you get whisper-quiet backgrounds. The noise cancellation is entirely customizable, and a long-press on one of the earbuds enables a transparency mode, allowing you unfettered access to the sounds of the surrounding area.
5. Apple AirPods Pro
The Apple AirPods Pro retains all of the original AirPods 'best features and adds improved sound, active noise reduction, and water-resistance. This product is particularly suitable for fans of AirPods who have been waiting for something better. Far better. Due to its groundbreaking style, ease of use and close integration with the iPhone and other iOS devices, AirPods have become the poster child for the true wireless earbuds movement. We are far from ideal though. Among the top complaints were middling sound quality and no sweat- or water-resistance. This is why the AirPods Pro is so welcome: they resolve all of these issues, and even further up the ante by incorporating active noise suppression, a more cozy and safe in-ear design, and an intelligent EQ system that automatically adjusts to the ears of each consumer. We were simply blown away by both the sound quality enhancement and the usefulness of Apple's noise-canceling software. In the meantime, all the apps that Apple fans have come to rely on, such as Siri integration, intuitive touch controls, and accelerometers that know when the buds are in or out of your ears to automatically pause and play music, are all preserved. The battery life is unchanged at 5 hours of music listening per charge — a number that's less remarkable now than it once was — but you get a wireless charging case that would usually cost you $50 more than a standard collection of AirPods.
In conclusion, whatever wireless earbud option you do choose, this will all come down to your personal preference for any product. Just be sure to read up on reviews, details and related information to be sure that you will make an informed purchase. Happy shopping!
We are influencers and brand affiliates.  This post contains affiliate links, most which go to Amazon and are Geo-Affiliate links to nearest Amazon store.
I am interested in all things technology, especially automation, robotics and tech that helps change how society will live in the future.