As you all know, Google Chrome is a very popular Internet browser which is used by millions. One of the main reasons Google rose to the top of the browser market is due to the powerful developer support and simplicity that comes from Chrome Extensions. There are thousands of Google Chrome extensions and many of which are very useful and when it comes to photo editing.  The Google Chrome web store is crowded with a high number of photo editing extensions and to make it easy for you to find the best Google Chrome photo editing extensions out of these we have carefully crafted a list of 5 photo editing Google Chrome Extensions.
Best Photo Editing Google Chrome Extensions
BeFunky

Photo Editor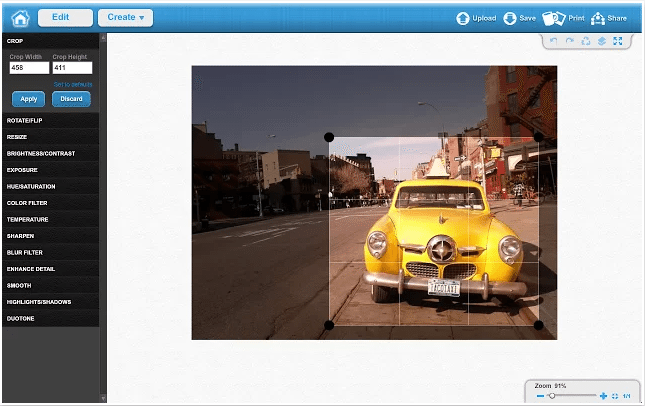 BeFunky Photo Editor is a suitable photo editing extension to complete your daily photo editing needs. It packs 190 useful photo effects in 30 distinct categories. It offers a wide range of photo editing tools such as contrast, brightness, hue, saturation control and color fixes. The general problems such as bad lighting, noise and fuzzy colors can easily be removed by using built-in tools. Additionally, you can also add speech bubbles, cool different types of shapes, characters and frames. You can store your photos online so that you won't lose them in future.
The extension also allows you to share and print your funky modified photos.
Download BeFunky Photo Editor for Google Chrome
iPiccy

Photo Editor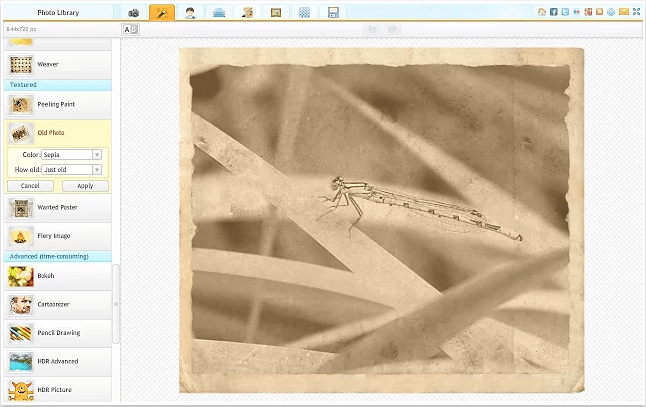 iPiccy Photo Editor allows you to edit your photos with a number of useful tools such as auto-fix, crop, re-size, color adjustment and sharpen. iPiccy photo editor easily turns your photos into beautiful memories by adding astonishing special effects such as liquefy, painter, vignette, pencils and much more. Additionally, users can pull out an image from any website or own personal computer and make edits and alterations to them.
Download iPiccy Photo Editor for Google Chrome.
Pixlr

Editor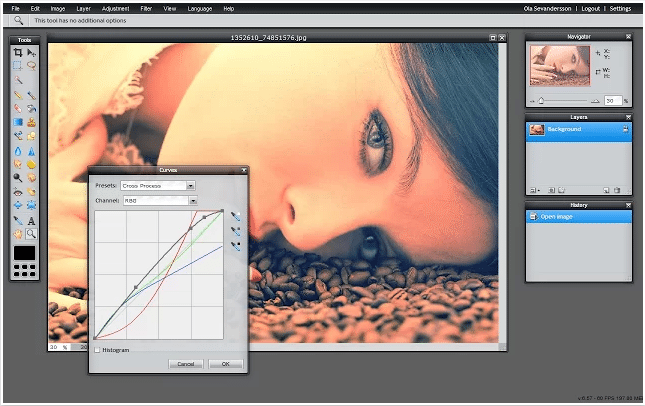 Pixlr Editor is a full featured photo editing Google Chrome extension which packs some heavy features such as the ones which are typically found in GIMP or Adobe Photoshop. The app integrates with your browser so easily and seamlessly that you won't have to wait and go to their website. Some of the tools which are exclusively available on more powerful computer photography applications are red eye reduction, spot heal, drawing tools, clone tools and blur tools. It also offers plenty of filters such as tilt-shift, Gaussian blur, glamour glow and vignette. When it comes to making adjustments in your photos, the tools such as curves, auto-levels, hue-saturation, de-saturation and brightness control comes handy.
Download Pixlr Editor for Google Chrome.
ImageBot

Photo Editor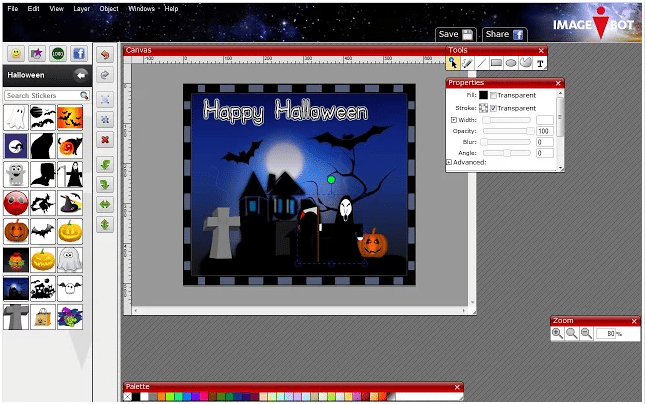 ImageBot Photo Editor is one of several photo editing extensions which is based on HTML5. It provides more than 40,000 clip-arts, 50+ funny photo filters, a set of advanced logo tools and includes a layering system.  All you have to do is drag and drop your image on the screen and start editing.
As with other extensions, you can share your creations and beautiful images on Facebook. You can also export them as PDF. The point to be noted here is that the extension doesn't require flash and therefore runs faster than others.
Download ImageBot Photo Editor for Google Chrome.
Thumba

Photo Editor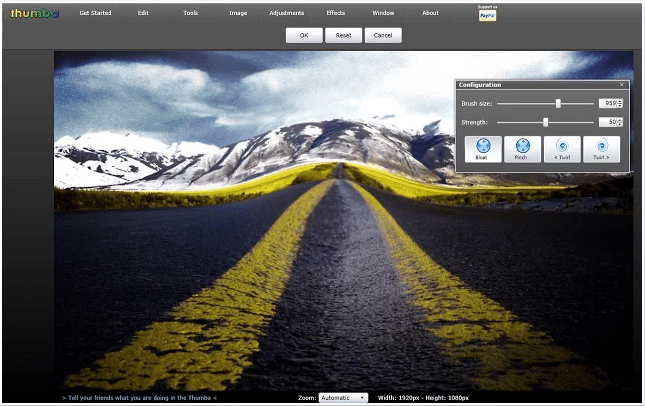 Thumba Photo Editor is one 0f the most light-weight photo editors available on the Google Chrome Web store. Like most of the other photo editors that I've mentioned above, Thumba photo editor also offers features such as numerous photo effects and tools. Although the extension requires you to install Microsoft Silverlight, the features that work based on this function are really awesome and worth trying.
Download Thumba Photo Editor for Google Chrome.
Let me know which photo editing Google Chrome extension that you're using?
A young and passionate blogger who loves writing about Android and Geeky Stuff.