We are influencers and brand affiliates.  This post contains affiliate links, most which go to Amazon and are Geo-Affiliate links to nearest Amazon store.
Most of the time, Android lovers are not at all interested in having games with cutting edge graphics. What they do love is playing brain puzzle games until the time they actually tease your brain. In this article, I'll be shedding some light on a few of the best and free brain puzzle games that you would love to play on your Android device.
5 Best Free Brain Puzzle Games for Android
Unblock Me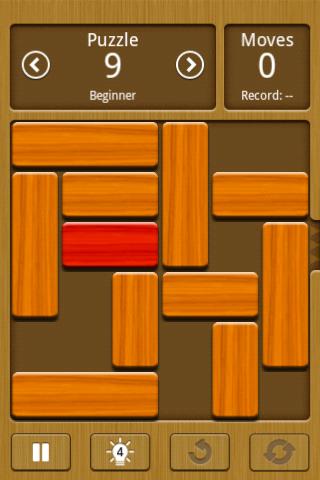 Unblock Me is one of the simplest and addictive brain puzzle games for Android. The simple idea behind the game play of this brain teaser is to get the red block out of the way by sliding other blocks. There are two versions of this game and the free version comes with four different levels right from beginner to expert. According to the game developer, there are a total of 4200 puzzles which will keep you engaged for more than a few hundred hours.
The user can choose between two modes i.e., Relax mode and Challenge mode. Both these game modes are fun to play. And the ranking system within the game will keep you challenged while a hint system will guide you all the time if you get stuck.
Cut the Rope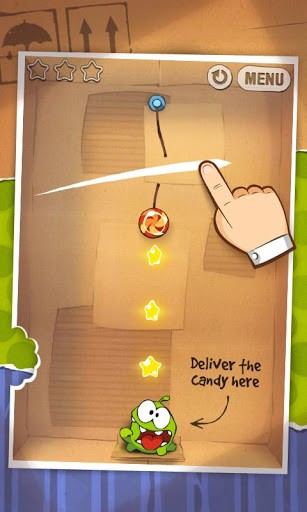 Cut the rope is an award winning popular brain puzzle game for Android and other platforms. With over 10 million downloads, this game truly rocks with the intuitive user interface and kind of game play it has. The little monster Om Nom is always hungry and you need to control the ropes and help candy reach near the mouth of Om Nom. Controlling these ropes is very simple, you just need to swipe across the rope at particular times and release the candy into his mouth. As part of the game play, you need to collect a maximum number of stars for bonus.
Where is My Water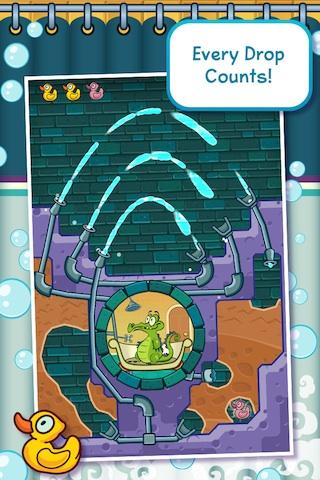 Where is My Water is one of the other popular brain puzzle game which tosses around the reptile character known as Alligator. He lives in the sewers under the city. He is bit different than other alligators as he is curious and friendly. The game is simple you get the water to flow around so that Alligator can take a shower, but to get most out of it you need to keep an eye on algae, toxic ooze, triggers and traps. The free version has 10 levels exclusively.
Fling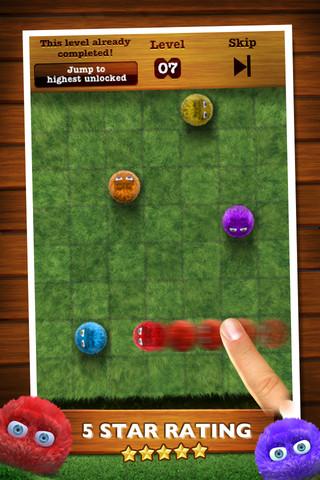 Fling is one of several games based on a unique concept and keeps you engaged for most of the time. There are a total of four game modes to choose from. Free play mode allows you to play at your own speed. The game is capable of tracking your stats including success and failed levels. In arcade mode, you're set against the clock to solve as many puzzle as you can. Challenge mode is equipped with set of puzzle to solve within the given time. You'll be competing against your own personal records. Frenzy mode is a survival mode in which you need to keep the board from filling up by flinging the same colored balls.
Of course, the game gives you good hints so that you don't get stuck on any one level for long.
Where's My Perry!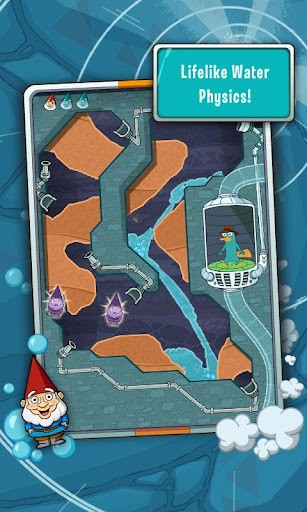 Where's My Perry is a physics based brain puzzler where you need to use water in all its forms to solve the puzzle. The game is excellent story and you would definitely love to guide Agent P, who is the lead character of the game and star of Disney's Phineas and Ferb.
The game play of the Where's my Perry is simple. Water comes in different forms and you just need to cut dirt to guide this water and steam across ice, dirt and rock and this is a sequel to Where's My Water.
We are influencers and brand affiliates.  This post contains affiliate links, most which go to Amazon and are Geo-Affiliate links to nearest Amazon store.
A young and passionate blogger who loves writing about Android and Geeky Stuff.