We are influencers and brand affiliates.  This post contains affiliate links, most which go to Amazon and are Geo-Affiliate links to nearest Amazon store.
With the technical advancements, Hi-tech gadgets are having a profound impact on our lifestyle making us more productive than ever. During the global crisis, we are experiencing, while working from home, it is quite possible that you have time to fine-tune your daily routine, and now is the perfect time to make your everyday tasks more enjoyable and less painful. Unlock exciting deals on your Electronics shopping with Best Buy and enjoy savings of up to $400 off using the distinctive Best Buy 2020 coupons & deals.
Here, we have for you the most useful gadgets you can bring home that will help you in organizing and streamlining your life.
Top 5 Gadgets worth a Spend
Shopaholics who love to shop are always curious to know about the latest gadgets in the market & constantly wanting to upgrade their existing technologies with the newly launched ones, and one such gadget where you can save time doing your domestic duties is the iRobot vacuum Cleaner.
Cleaning Gadgets
iRobot Vacuum Cleaner – Roomba s9+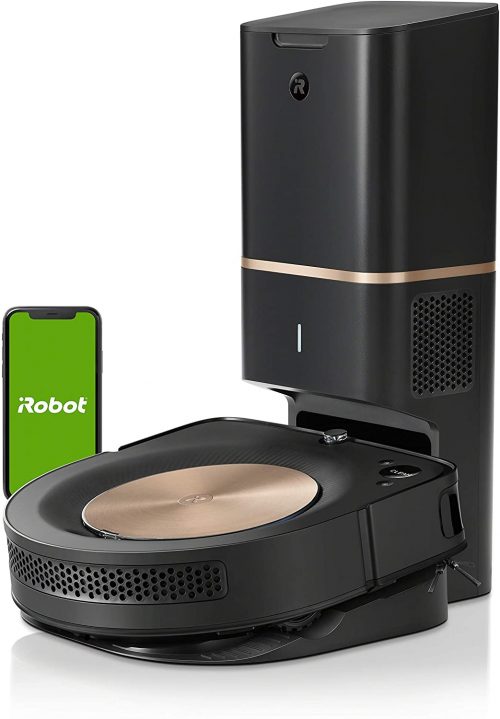 Retire your mop and bucket as the smartest member of the iRobot family Roomba s9+ is here, which is always one step ahead of the mess, and its advanced mapping technology allows iRobot vacuums to navigate your home, cleans thoroughly, even into corners and along edges, and what more this device is compatible with a clean base Automatic dirt disposal which can empty its own bin.
These machines run on a rechargeable battery and come with a charging dock, and automatically recharges and resumes cleaning. This product can be bought from Best Buy at a savings of up to 60% off using Best Buy coupons.
It can become quite overwhelming from the plethora of options to choose from, but when you are on a tight budget, you can choose any model from the iRobot Roomba family, which works best for you as all do an amazing job at cleaning for years to come.
Another Robotic vacuum cleaner that is a great accessory for lazy cleanliness freaks is the Braava 380t Mop.
iRobot Braava 380t Robot Mop
No one likes mopping. So, to maintain gleaming floors, thankfully the Braava 380t mop is here for you featuring a pro-clean system for dry and damp mopping. This is great for those who are living in hardwood- floored apartments as it works on flat surfaces like tiles or hardwood floors. As a Black Friday deal, this gadget is available at Home Depot for $249.99 at a savings of $50.
Ecovacs Winbot- A Roomba for widows
You have heard of the Roomba robot taking care of your floor, but this one does the most tedious task for you, as it is capable of cleaning your windows, shower walls, and even tiled walls. Check it out at Walmart where the range starts from $399.99 onward.
Home Gadgets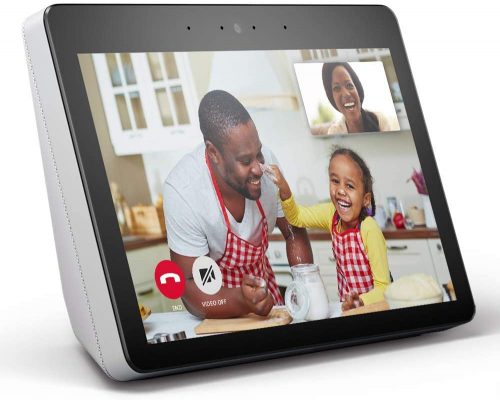 Alexa's state- of-the-art technology helps you connect with your smart home devices such as lights, switches, ACs, and more. This assistant can give you live updates of the news, checks weather and traffic as you head out, get food recipes, answers to your educational and general queries, and shop on Amazon using these smart speakers.
Amazon Echo is extremely useful and easy to use which can listen to your command even if you are in another room and is loaded with powerful speakers with Bluetooth and Wi-Fi connectivity. Powered with one microphone, beam-forming technology, and noise cancellation, this smart speaker Echo hears you from any direction-even in noisy environments or while playing music.
Though, the regular price of this device is $129.99, after discount is being made available @$64.99 at Best Buy and Home Depot.
Wi-Fi Smart Video Doorbell
Stay safe, and install this Wi-Fi smart video doorbell which lets you take control of your home no matter where you are, by keeping an eye on your visitors, with a wide angle camera view which can be seen on your smartphone, tablet or PC.
The built-in sensor alerts you when it detects movement in front of the door with an infrared light which automatically turns on at night. Shop from a wide range of options available at Best Buy with massive discounts starting from as low as $99.99
Those who love cooking need to have this handy herb scissors which is a great time saver. The multi blade design effectively cuts fresh herbs five times more quickly, and straightforward to use. The center section can also be used as nut cracker and is good for both right and left- handed use. The Product is up for grabs at Home Depot for $9.54 only.
This high quality Aluminum sturdy and durable pan is ideal for those who have a rush for time. The 12.6 inch pan with three sections is compatible with ceramic, gas, halogen, and induction. Available at Walmart, at a discounted price of $27.99, over the Regular price of $43.49.
Wearable Devices
The health conscious can track their fitness trend and challenge themselves to a fitter lifestyle
Fitbit Sense Advanced health and Fitness Smart watch
Fitbit Sense is loaded with all that you require to reach your goals, packed into one sleek timepiece as it guides you towards better health. Set your style and see how this smart fitness watch monitors your performance stats and helps you gauge your progress. Keep a close watch and track your steps, distance, calories burned, active minutes and floors climbed as well as keep an eye on the patterns in your skin temperature. So to say, it effortlessly and automatically records your each and every step. The watch is fitted with interchangeable bands which lets you personalize your style for every occasion.
Add it to your shopping cart, as this Smartwatch is available at Best buy with a savings of $50 at a discounted price of $279.95, act fast while supplies last.
If you do not want to spend more than $200 on a smart watch, then you can go in for the Apple Watch series 3. It may not be the latest model, but you can still get it within your budget at a price of $199.99 on Amazon.
A Portable Battery – Power Bank
If you are on the move, and don't have time to charge your battery, and are afraid of your battery going flat, carrying a power bank can eliminate these problems. The 20,000mAh Anker Power Bank is compatible with iPhones, Android phones, tablets, and other USB devices. It's twin USB port allows you to charge two devices at the same time.
Most of the models are thin, light and are powerful enough to keep your devices running all day. This can be bought from Best Buy at $49.99 before it runs out of stock. Compare the prices before making the final deal as the same product is available at Walmart @$42.97
There are tons of issues which need to be addressed in our daily lives, but with smart technology there is a solution for everything with a huge range of gadgets designed to enhance the quality of your life. These cost and time efficient gadgets are a must-have to lead a comfortable life.
We are influencers and brand affiliates.  This post contains affiliate links, most which go to Amazon and are Geo-Affiliate links to nearest Amazon store.
I am interested in all things technology, especially automation, robotics and tech that helps change how society will live in the future.