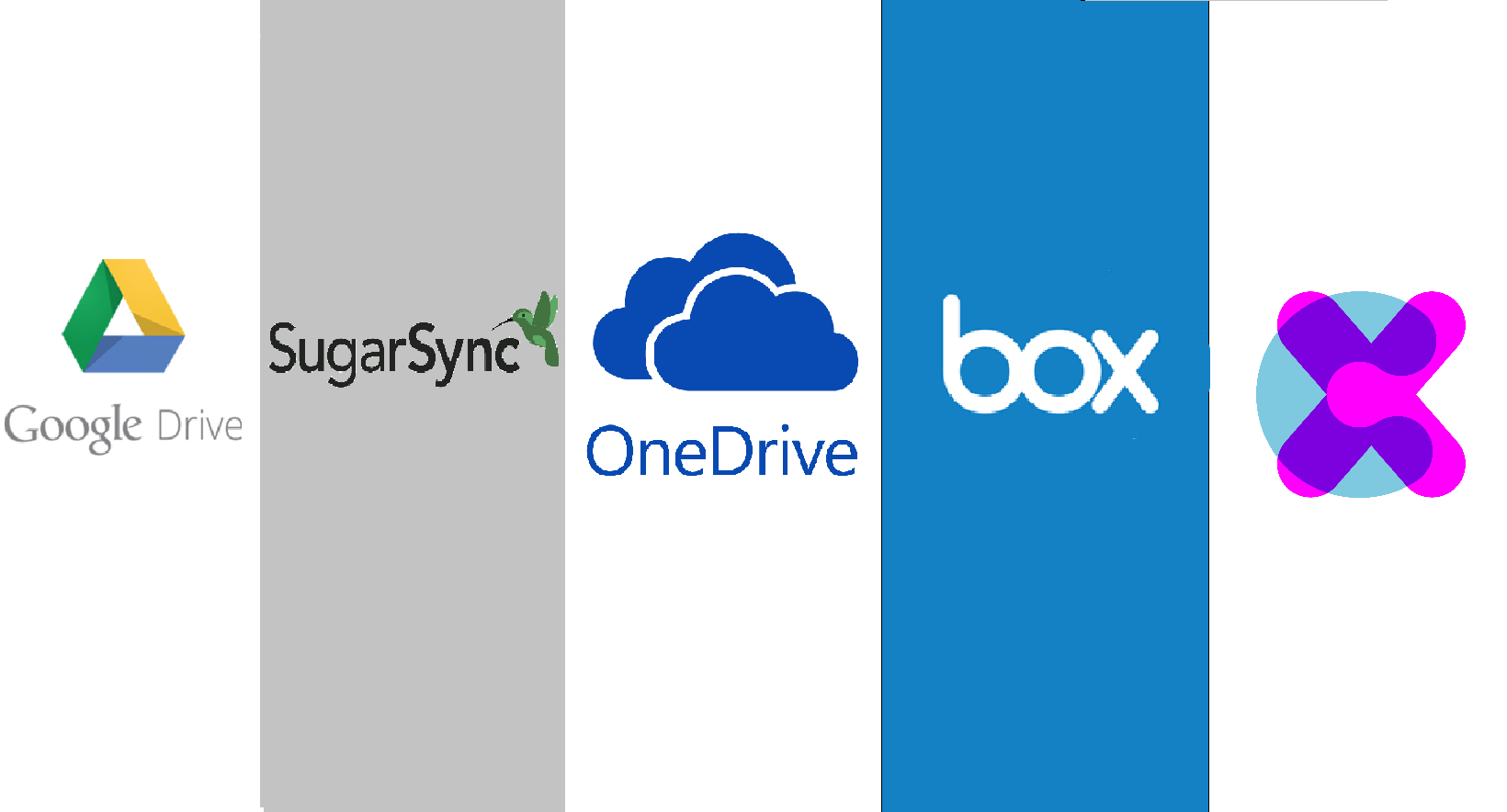 Well, almost everyone uses a cloud storage service now-a-days, and probably Dropbox, because of it's clean UI, simple and clean navigation, many advanced options, and Clients for all major Operating Systems and mobile platforms. But it basically offers only 2GB of storage for a free account, which is insufficient for all our needs. So here I am, listing the best 5 alternatives for the same to make you choose the right cloud storage for yourself.
The list below is not in any order whatsoever.
Google Drive
Well, almost everyone uses Google and it's impeccable services provided by it, like Gmail, YouTube, Google+, Maps, and of-course Google Drive. Google Drive is slick and is nicely integrated with all of Google's services like Gmail, though it's not completely free. You get 15GB (5GB solely for Drive) of cloud storage for free, i.e 15GB in Google Drive, Gmail, and Google+ Photos combined and $1.99/100GB/monthly thereafter. Simply put, it is best for people who use Google services extensively as you get 15GB of storage space all combined, that is, you don't have to waste your Google Drive's 5GB space for photos (Google+ photo does that) and use it only for your other files that otherwise can't be stored on Gmail and Google+ photos.
OneDrive (aka Sky Drive)
One drive, previously known as Skydrive, is Microsoft's Cloud storage solution and offers you with 7GB online storage for free and $25/50GB/Monthly thereafter, and also have a referral incentive whereby users gain 500MB of storage for every person that signs up to OneDrive through them. It is nicely integrated with Microsoft Office, other Windows powered devices especially Windows 8, have Apps for every major Operating System and Mobile platforms. One of the best features is that you can remotely access files on another PC via the OneDrive website. The other machine needs to be turned on and running OneDrive with the Fetch Files feature enabled, but once you've configured this it could be a handy way to control all of your data from anywhere.
It is worth noting that Microsoft reserve the right to scan your files to look any objectionable content. Be it copyrighted material or things of an explicit nature. So if your major concern is privacy, you wouldn't want to use this.
Box
Well, like every other cloud storage solution, anyone can sign up for a free individual account on Box, but the service's endless list of sharing and privacy features make it favourite for business and IT users. You get 10GB of cloud storage for a free account but you can't upload a file larger than 250MB, of course 250MB is more than adequate for documents, but if you upload large media files – particularly videos, this can be a problem. The free account doesn't support versioning (the feature that lets you recover older version of a file) and is reserved for premium users. The most basic paid plan will cost you £7/100GB/month  and a file size limit of 5GB, and you can increase these features according to your needs and buy any other plan instead.
SugarSync
SugarSync has been around for a long time, and has some great features to offer. SugarSync has insanely detailed syncing options, and can backup or sync any files or folders you choose on your system, not just a single folder and all of its contents. You can use it as your backup client, or use use it just like another cloud storage service, complete with a drive on your system you drop files in. SugarSync keeps an impressive revision history for each of your files, lets you share, lock,  and password protect any file present on it. There are no free plans however, you can get 5GB for free, but only for 90 days as a trial period and if it satisfies you, they have some nice plans out there, $7.49 /60GB/ month being the most basic one.
CX
CX is probably the least common service among all of these, but is offer some great features. You can share any file or folder with CX. You can also create groups of different members and share files with all of them, and it also gives you a discussion threads for groups. CX gives you 10GB to 250GB of cloud storage free for 30 days, and you can get any plan, but the schemes are bit expensive at 260$/100 GB/Year, so it is very pricey compared to all of the above.
Hi, I am Ishaan Farooq, let me introduce myself. I am a Tech Blogger from Lucknow, India and am a big Techo Freak who loves to Surf Internet the whole day and is a Modding, Programming and Customization Enthusiast.