We are influencers and brand affiliates.  This post contains affiliate links, most which go to Amazon and are Geo-Affiliate links to nearest Amazon store.
As we enter what can convincingly be described as the digital era, businesses will thrive or die according to how effectively they embrace their digital marketing.
The days of email newsletters and hashtag campaigns are long gone, with even the smallest local businesses embracing the cutting edge of marketing technology to engage with their target audiences in fresh and personalized ways.
If you're wondering what the competition is really up to, here are the top six digital marketing trends you can no longer afford to sweep under the rug.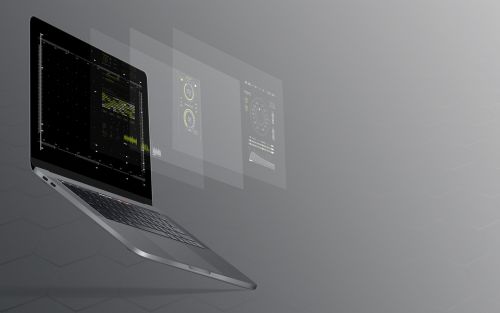 Source: Pixabay
AI Marketing
The technological trend that is probably doing the most to disrupt the marketing industry right now is, unsurprisingly, artificial intelligence and machine learning. This kind of technology takes on many different forms and marketing roles, but it primarily serves to collect detailed data on target customers in order to learn how to engage with them most effectively.
Popular AI software used in marketing often harvests data from social media profiles and search engines so that businesses can learn more about the habits and needs of the people they want to connect with. AI is also taking a more prolific role in the automation of marketing, with intelligent chatbots starting conversations with customers in order to optimise customer service.
Influencer Marketing
There's little chance that you've missed the meteoric rise of influencer marketing in the past couple of years. For the uninitiated, this is when brands reach out to popular social media personalities, most frequently on Instagram, in order to encourage them to plug their products.
A huge number of companies are now doing this to target the coveted millennial/Gen Z demographics, often to great success. One recent example of pitch-perfect influencer marketing is Fiji Water's partnership with Danielle Bernstein, the influencer behind the 2 million-follower weworewhat Instagram account. Celebrity endorsements are out and Instagram model campaigns are very much in.
Personalised Email Automation
Email may seem like something of a dinosaur, but it isn't going anywhere. In fact, most companies rely on email marketing more than ever before, which explains why you probably receive more promotional emails per day right now than you have in your entire life.
Some businesses are killing the email game, thanks to their ability to effectively harness technology to create personalized email campaigns. Big data is allowing companies to send people emails based on their browsing habits and personal profiles, allowing for content which feels natural and strikes a chord with the recipient, despite that content being largely automated.
Generous Sign-Up Offers
Businesses are taking a much more direct approach to their marketing than they have previously done, aiming to lure potential customers in with increasingly generous and aggressive discounts and sign-up bonuses. For almost every type of business, the marketplace feels more crowded than ever right now, which is why some are going to increasingly extreme lengths to capture people's attention and lure in loyal customers.
Online betting and gaming platforms are currently leading the charge with this particular digital marketing trend, offering customers hundreds of pounds worth of free services and goodies in exchange for their membership. A quick glance at a bonus comparison site like Oddschecker highlights how almost every betting platform in the industry is currently trying to outdo one another when it comes to free bets and so-called "no deposit bonuses". It seems the businesses that will thrive in the future are those who are willing to be the most generous with their products.
Live Video
The benefits of video marketing have been a topic of intense debate recently, with conversion rates varying wildly from company to company. One area which is growing rapidly is live video marketing, which is currently being rolled out across all sectors and industries. Rather than convincing people to make a purchase, most live video content is aimed at helping reinforce brand identity.
Live video streams offer audiences a chance to see a more "authentic", behind-the-scenes version of a particular company, which, in turn, enforces a strong affinity between the customer and the business. Marketing teams are also trying to increase engagement by ensuring their live stream content is interactive, as this keeps users watching for longer.
This could take the form of "reactions" and live comments, or even 360-degree panoramas which viewers can navigate during a live video. This is one trend which is going to stick around for a while.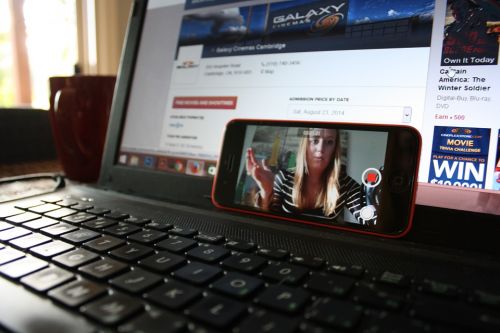 Source: Pixabay
Geofencing
Geofencing is about as personalized as a marketing campaign can get. Ideal for local businesses, this is essentially technology that uses a GPS or RFID to create a virtual geographic boundary around a certain area. Once a smartphone user enters this geographic boundary, the software in their device will be triggered, prompting them with a notification or personalised message about your brand or product.
One example where this has been used very effectively is with the accommodation app HotelTonight, which has trialled geotesting in New York and London. It targets travelers and out-of-towners in certain areas of the city, informing them of hotels near them that suit their needs and predicted budgets. More importantly, the company's geofence was fitted with a "rate drop tool", which offered users room discounts of up to 40% depending on how physically close they were to a hotel featured on the company's app.
The future of digital marketing is about making personal connections, which geofencing does very effectively.
If you want to ensure your business stays ahead of the curve in 2019, it's time to master these strategies.
We are influencers and brand affiliates.  This post contains affiliate links, most which go to Amazon and are Geo-Affiliate links to nearest Amazon store.
I am interested in all things technology, especially automation, robotics and tech that helps change how society will live in the future.