Cooking (and eating) are a necessary part of life. Arguably, as our world grows, technology is also becoming an integral part of our lives. Our kitchens are becoming more and more dependent on technology, from "Smart" refrigerators to blenders that track caloric intake.
If you are considering some kitchen upgrades, here is a short list of some great tech for your kitchen.
Crock-Pot Smart Slow Cooker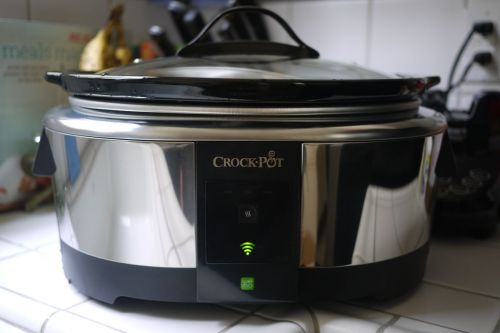 Most people don't often use a slow cooker, and a major part of that is because many people simply do not have the time to sit at home and monitor it. Everyone has work or responsibilities, so you cannot just sit at home to make sure your food does not get burned. That is where the genius of this crock pot comes in.
Using built-in Wi-Fi technology, you can easily control this slow cooker from your phone. It can detail the temperature for you no matter where you are, and you can turn it off if need be from your desk. It's that simple to enjoy a good roast.
Garland Electric Charbroiler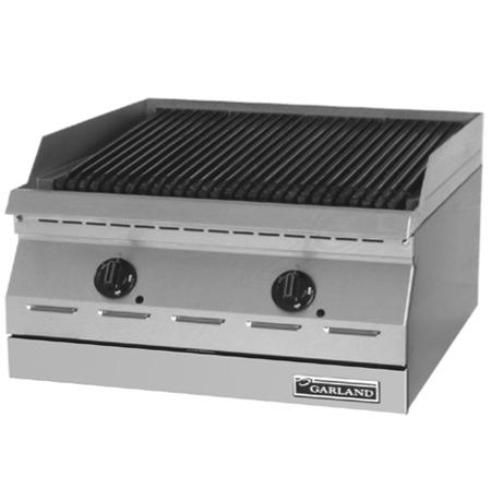 It might not have Bluetooth capabilities, but don't let that fool you. This charbroiler has all the power of a good commercial grill, and you can have it right at home. Charbroilers are best for great barbeque dishes, but the options are limitless on a powerful cooker like this one. You could eat like every night is a cookout with a product worth checking out that is going to give you some very delicious food.
Breville Avance Steamer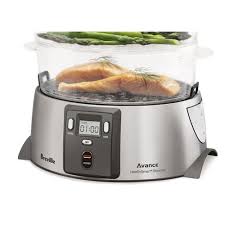 If you are looking to switch to a healthier diet, steaming veggies and meats are a great way to make your meals healthier. Steaming can take up a lot of time, and it used to be limited to individual dishes. With this multiple layer steamer, you can cook up to three different things in the steamer without cross contaminating. It's also very fast, bringing food to temperature in approximately 30 seconds.
AmazonBasics Microwave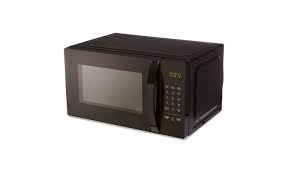 If you are one of the many who owns and use Amazon's Alexa, this microwave might be the perfect choice for you. You do need to use an Amazon Echo to connect to the microwave, and it is a little bit on the smaller side. However, it has the functions of most microwaves, and the ease of access might just outweigh the con of the size.
Voice controls are becoming more and more popular, and Amazon has such a massive influence on current first world culture. Why not give their microwave a try, too?
NutriBullet Balance Blender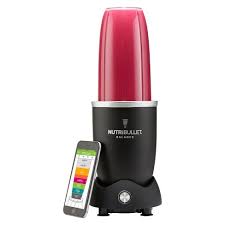 Along with the steamer listed above, if you are looking to track your diet or eat healthier, this blender might be the perfect thing for you. Smoothies and blended meals are healthy and easily portable. This blender is a powerful tool, creating smooth blended drinks for your enjoyment.
The other thing that puts this blender a step above its competition is its ability to track nutrition and log it in your phone as an app. You can easily track your intake of anything you make with this blender.
Samsung Smart Fridge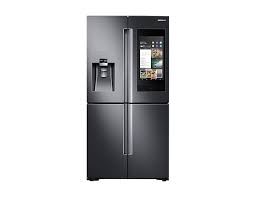 There are a number of smart fridges available today, but Samsung refrigerators remain one of the most popular. One of their models features a smart screen that allows you to see what is inside the fridge without ever needing to open the door, saving you time and energy. Much like a normal fridge, it has adjustable dividers, large and small drawers, and spaces for extra food – but with a much better look and better quality materials.
Conclusion
Technology continues to develop and will continue to improve our lives. There is so much out there that can help us in the kitchen, and this list is just a small taste.
I've been writing and covering many forms of entertainment such as comedy shows, and arcade bars as well as reviewing video games and more for the past decade. I love to write and I am blessed to be able to have the opportunities that I have had in the entertainment and technology fields.