We are influencers and brand affiliates.  This post contains affiliate links, most which go to Amazon and are Geo-Affiliate links to nearest Amazon store.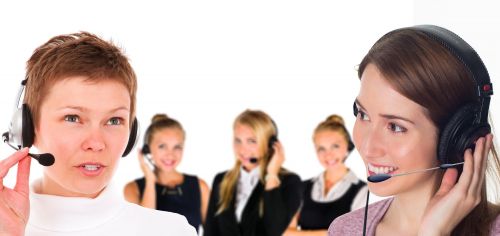 When you do web conference calls on a daily basis, you want things to go as smoothly as possible so you can satisfy your clients, get on the same page with your team, and move on with your day.
Conference call software is the most important part of the equation, but there are a few other investments to consider if you want to make your work more convenient. These products are simple enough for anyone to figure out quickly and easily, but many are customizable enough to satisfy even the biggest gadget junkie.
1. The Right Software
You want your conference calls to be as efficient as possible, but a 2016 survey indicated that the average business person wastes approximately 15 minutes for every conference call they participate in. The time wasted usually has to do with technical difficulties, trouble connecting, and waiting for others to figure out how to join the meeting.
Technology in 2020 is far more advanced, and much of the recent focus in business application development has been to improve the user interface. This is good news for anyone looking to take advantage of advances in software, and conference call tools have more features than ever.
Meeting attendees participate in free conference calls through intuitive web interfaces with the click of a button, and hosts can make sure meetings run smoothly with software that allows complete control over all aspects of the call.
Important features to look for:
Unlimited calls
Unlimited cloud recording
HD quality audio
HD quality video
Screen sharing
File sharing
Multiple join options
Versatile web interface
Private in-meeting messaging
Mobile app
Toll-free and local dial-in options
Personalized meeting URL
Comprehensive meeting controls
Guest presenter capabilities
Single Sign On Service
2. A High-Quality Headset and/or Microphones
Whether you do video calls or simple audio-only calls, sound is everything. You lose the attention of your participants when they struggle to hear you. You annoy your participants to no end when there is an echo or background noise in every call you make with them.
Make sure you have high-quality audio devices for your meeting space so that you can always make your message crisp and clear.
Some important features to look for include:
Wireless
Long battery life
Secure to prevent eavesdropping
Noise-canceling technology
HD quality sound
Multi-device connectivity
Long-range sensitivity
3. Portable WiFi
You likely do a lot of conference calls to increase your flexibility at work. Conference calling makes it easier to work with out-of-town clients, and you can keep in touch with your office when you travel. Conference calls when traveling, however, pose their own challenges.
You may be able to find a distraction-free space easily enough, but finding a space that also has access to WiFi with enough bandwidth to support a video call is a whole other ordeal.
New technology makes it easier to find the service you need in order to have a productive call, and there are lots of options out there. Some cellular providers make it possible to use your phone as a high-performance hotspot, or you can buy an adapter to boost your signal even further.
Important features to look for:
4G or 5G service
Encrypted network
Long battery life
Secured connection
Connect with multiple devices
Works anywhere
4. Video Camera
For most conference calls, the standard camera that came in your laptop, Mac, notebook, or mobile phone will suffice. When you make conference calls every day, however, you may want something a little better than the standard-issue camera.
You want people to know that when you do a video conference call with them, they can count on a clear picture from you. Make sure they see your deal-closing smile with absolute certainty and get a camera designed for conference calling capabilities.
Important features include:
Multi-device connectivity
High Definition video
High-speed streaming capabilities
Wide-angle for smaller spaces
Maintains quality on zoom
5. Display Television
When your whole team gets together for regular conference calls, a display that is easy for everyone to look at presents an image of cohesiveness to your clients, and it helps teammates focus together.
Give everyone a clear picture of your conference with a display television large enough for your meeting room, with modern cutting-edge capabilities.
Important features:
Dual display
HD sound
4K resolution
LCD, LED, or Front Projection
Multi-device integration
Wireless connectivity
6. Noise Cancelling App
Sometimes, no matter how hard you try, you just cannot get rid of the background noise in your surroundings. Maybe your office is in a high-traffic location, or maybe you make conference calls while you are traveling and struggle to find a suitably quiet place.
If noise is a persistent problem for you, noise-canceling apps may be your best solution. They process your audio in real-time, then filter out the background noise so your conference call participants hear your voice—and only your voice—clearly and distinctly.
We are influencers and brand affiliates.  This post contains affiliate links, most which go to Amazon and are Geo-Affiliate links to nearest Amazon store.
I am interested in all things technology, especially automation, robotics and tech that helps change how society will live in the future.