We are influencers and brand affiliates.  This post contains affiliate links, most which go to Amazon and are Geo-Affiliate links to nearest Amazon store.
These days promoting a mobile gaming app requires a lot more than submitting it to the app store and waiting for the downloads to roll in. You'll need to be prepared to invest some time and some money into KPIs that specifically relate to the app market.
In other words, not your average marketing job complete with a couple of blogs and a press release. To help you out, we've put together a list of seven ways to promote your mobile gaming app.
1. App Store Optimization
Now we've talked about App Store Optimization, or ASO in the past. A critical piece of the puzzle whether you're marketing a game or a calendar app, ASO can be defined as the process of improving your app listing, so it performs better in the App Store or Google Play.
· Is the app name unique and memorable?
· Who do you want to find your app and what keywords might they use to do so?
· Speaking of search terms, what keywords are your competitors using?
· Is the description clear, and does it provide notes about bug fixes and updates?
· Do you have a video tutorial or screenshots that showcase the experience you're trying to sell?
· Do you have positive ratings?
2. Consider the Freemium Model
You've got a sense of what needs to be included in your app listing, how do you attract players?
One way to do this is to make the monitoring software available for free. The freemium model popularized by sites like Spotify and Pandora, is one of the most popular ways to monetize and monitor gaming app.
There are a few different ways to go about this. You can make unpaid users watch ads to move to the next level or feature in-app purchases like they do in popular apps like Candy Crush and PokemonGO.
On the other hand, if you're making the app free for some users, it still needs to be engaging for everyone. Keep this in mind when adding paid features like extra lives or tokens to the game, or when considering which ads you'll run on the app.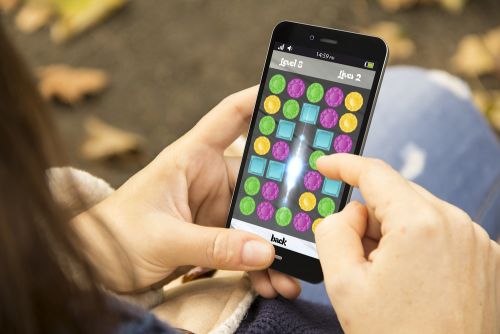 3. Video Ads
Video ads, or game trailers, function as the one of the best ways to show off your app. Screenshots are great, but video reigns supreme when it comes to emmersing visitors in the world you've spent so much time creating.
On top of being a great way to get the feel of your game across, videos make for great branding and can help you boost your SEO in more ways than another blog post can do.
4. Submit for Reviews
One of the more affordable ways to get the word out is by submitting your gaming app to review sites. Reviewers typically write a short article about your app–detailing pros, cons, and beyond. This means, potential users have more exposure to the product than they would if you tried to promote the app on your own.
Some app reviewers may prefer to watch a short video about the app, check out the screenshots, and learn more about the features, to downloading the app and testing it themselves. Additionally, submitting your app to review sites can help you identify bugs and ways you can improve your app before it starts to gain momentum.
5. Social
You need to take advantage of social media to market your gaming app. Use Twitter to help you spread the news about your game, and Facebook and Instagram to post videos and visually-oriented updates to your fans.
If juggling multiple accounts sounds like a headache, pick one or two channels and do them well. And don't forget to take advantage of free marketing tools like Buffer to help you manage your profiles–view analytics, and preload your posts.
Additionally, you can post pre-launch details before you roll out your project, share graphics, trailers, and other enticing tidbits that showcase the in-game experience. It's also a smart idea to include links to a landing page to capture leads–people you can email with updates leading up to the big launch.
6. Search Ads
Search Ads have been available through Apple since iOS 10 rolled out. Like Google AdWords, Search Ads allows marketers to bid on keywords that come up any time a visitor is searching for apps that use a particular word or phrase.
According to Adweek, Search Ads have thus far been effective. They found roughly half of all app store customers click on the ads that come up on their screens.
7. Cross Promotion
If you're creating multiple games, you have the opportunity to cross promote your offerings. Try creating more small games that allow you to build a strong portfolio.
Now, while this final tip assumes that you've got a deep backlog of games at your disposal, you may be able to cross-promote with other companies competing in the same niche. However, in this case, you may be paying for space.
There is a whole world of possibilities when it comes to app marketing. Do your best to gather reviews, take your message to social, and make sure you're representing the app experience accurately. Ultimately, you want to make sure you're attracting the right target audience. Craft your messaging carefully so you'll not only get downloads, but long-term fans.
We are influencers and brand affiliates.  This post contains affiliate links, most which go to Amazon and are Geo-Affiliate links to nearest Amazon store.
I am interested in all things technology, especially automation, robotics and tech that helps change how society will live in the future.