We are influencers and brand affiliates.  This post contains affiliate links, most which go to Amazon and are Geo-Affiliate links to nearest Amazon store.
The safety of your family and yourself is, of course, one of your top priorities, and with the current rapid increase in burglaries and robberies, it has become essential that you install a home security system. But choosing a security camera for your home can get really hard, mainly because of the wide range of models available in the market. If you don't know much about cameras and security systems, the vast spec lists can sometimes get very confusing.
The good thing is that installing security cameras is not that difficult of a task as it was a decade ago. Now security cameras are better in quality, less expensive and easier to install and upgrade. The tech in security cameras has advanced a lot, and you don't need stuff like extra hard drives and loads of wires and receivers to install security cameras. These days most security cameras are wireless and they come with "plug and play" functionality. They can connect to your phone over Wi-Fi and mobile internet and give you remote coverage on your smartphones even when you are away from your home.
We understand that you may be overwhelmed by all these camera options. So, we have compiled a list of some of the latest and best security cameras that you can buy for your home security system.
Arlo is one of the most renowned companies when it comes to security cameras. The Arlo Ultra is their newest release, which is setting the standard for security cameras all over the market. The Ultra may be a little expensive, but it has a lot of exclusive and amazing features that justify the price tag.
This wireless outdoor security camera has 4K video recording capabilities and a 180-degree wide-angle lens for a better field of view. The camera also features multiple storage capabilities. You can store the footage on the cloud, or you can also use an SD card for local storage. The camera also has enhanced and improved infrared and night vision capabilities, and it features a two-way audio communication capability.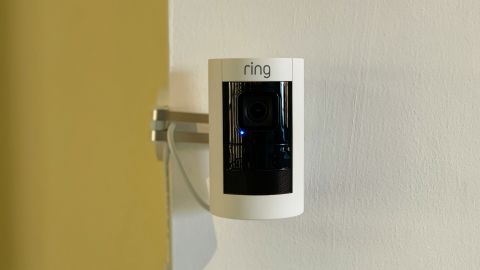 The ring stick up camera is another amazing security camera that gives great value to the users. It offers a lot of amazing features for a price tag that is relatively cheaper than other high-level security cameras. The ring stick up camera provides very clear 1080p HD footage. This completely wireless security camera has a lot of other fabulous features, including motion-triggered recording and compatibility with Amazon's Alexa voice commands. It has a 115-degree field of view, and it also supports two-way audio communications. The unit also has a built-in alarm system, and it is very easy to install and monitor.
Here is another new installment to the Arlo family; the Arlo Go is one of the best outdoor security cameras this year. It is one of the first outdoor security cameras to provide live coverage and recorded footage directly to your phone through cellular data. It also has Wi-Fi capabilities, and it is, of course, completely wireless. The video quality is lower than some other models, but still, it provides a 720p HD video recording capability.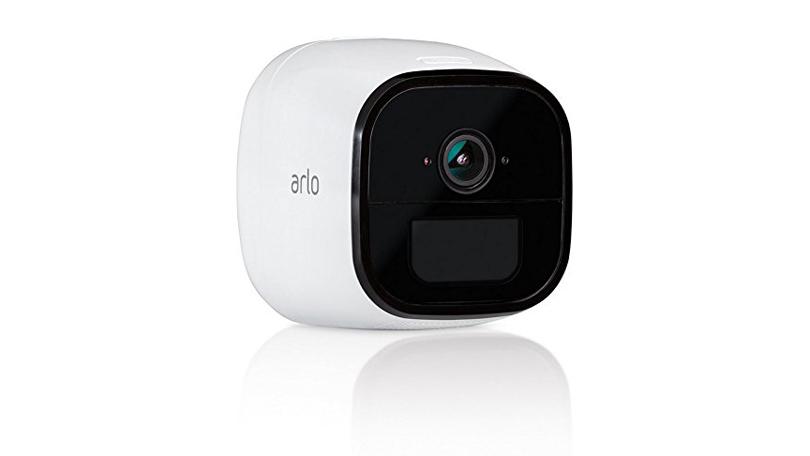 The Arlo Go is powered by a rechargeable internal battery which allows you to install it easily anywhere you want. It also has motion detecting and sound detecting capabilities to provide better security. The unique cellular transmission capability sets the price of the "Arlo Go" in the higher range, and you need to subscribe to a monthly service as well. But still, we believe that it is worth the price because of its incredible features.
TP-Link Kasa Cam Outdoor KC200
TP-Link is another very prominent tech company that is known for its state of the art wireless tech. The KC200 is one of the latest wireless security camera models by TP-Link. TP-Link is also known to be an affordable brand, and the KC200 is quite affordable and reasonably priced. It has 1080p HD video capabilities with motion and sound sensors as well.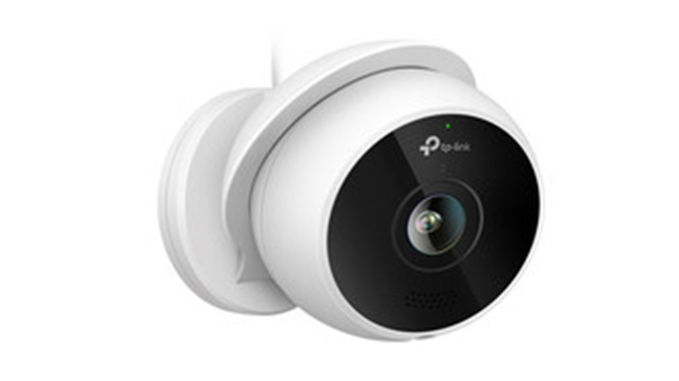 It is one of the best outdoor security cameras available in the low to moderate price range, and it has some amazing features that rival some more expensive brands. The KC200 provides free cloud storage on top of the low price point, which makes it one of the best products to purchase this year.
Nest is another leading brand in security cameras, and their latest installment is the Nest Cam IQ Outdoor. The Nest Cam IQ is one of the best security cameras in the market right now, and it has some amazing new features. The main selling point of the nest cam IQ is its face recognition tech, which allows the camera to differentiate between people and other movements.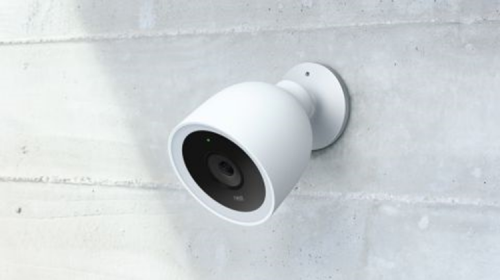 The camera is not wireless, but it does have an impressive 1080p recording capability with a wide 130 degree viewing angle. Like many other cameras these days, the nest cam also has a two-way communication capability as well as cloud storage.
The Reolink Argus 2 is another great option for people who are looking for a more budget-friendly security camera system. The Reolink Argus 2 is a very affordable security camera, and it has some top tier specifications as well. This fantastic, completely wireless and weatherproof security camera provides a 1080p HD recording capability and local storage as well if you don't want to pay for a cloud service.
The weatherproof protective cover of the Reolink Argus 2 makes it the best for security camera installation in Chicago and other cities with windy and extreme weather. And the great thing is that even after all of these amazing specs, the Reolink Argus 2 costs only $129.
Swann 1080p Smart Security Camera
Swann is another prominent name in the security camera market, and their new smart security camera also makes it to the list of the best security cameras this year. The Swann smart security camera has 1080p video as well, and it is wireless with a removable battery pack that can be charged separately.
The field angle of the camera is 120 degrees, which is reasonable but not in level to some of the other cameras on this list. It, of course, like all modern cameras has a two-way audio communication capability and it also has expandable internal memory through micro SD for local storage.
About the Author:
Garrett Thomas is a French national, a student of IT, in his final year at Stanford University. He is exceptionally passionate about writing his thoughts in words. He takes up writing projects in his leisure time to accompany his studies. He is obsessed with new technology and enjoys every bit exploring it. He regularly shares his ideas at http://www.imperialcctv.com/blog/.
We are influencers and brand affiliates.  This post contains affiliate links, most which go to Amazon and are Geo-Affiliate links to nearest Amazon store.
This is the Dragon Blogger Guest Bloggers account for author's who want to submit articles and only have credit in the post instead of having to manage their own WordPress profile.