Large folks have above average needs. A specially crafted gaming chair that checks out in terms of comfort, construction, and cool factor is the only way to go. Enter the Master Series' flagship chair, the AKRacing Max.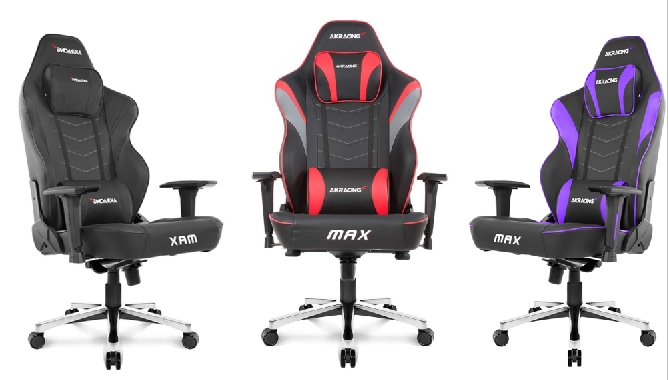 Created for gamers 5'6" to 6'6" tall and up to 400 lbs heavy, the Max boasts a tanky construction that won't easily rust. An all-metal frame painted with anti-corrosive coating is paired with a heavy-duty gas lift and aluminum base combo to ensure years and years of use. Even the PU leather cover is so durable that AKRacing has confidently warranted it for 5 years.
As for comfort, the company covers all the bases with an array of ergonomic features and beefy cushioning made of high-density cold-cured molded foam. The seat padding is slightly firmer at 55 kg/m³ than the backrest's 50 kg/m³ padding. This is to ensure that the seat will maintain its shape as it supports your weight during long gaming sessions.
Unlike most gaming chairs which have limiting side bolsters, the Max has a flat seat design which translates to more space. This is great news if you like sitting Indian style or have a wide build.

Credits: Ergonomic Trends
The above graphic shows the comfortable seat dimensions for an average sized male adult. On the AKRacing Max, the seat is an incredible 23.25" wide by 20.5" deep.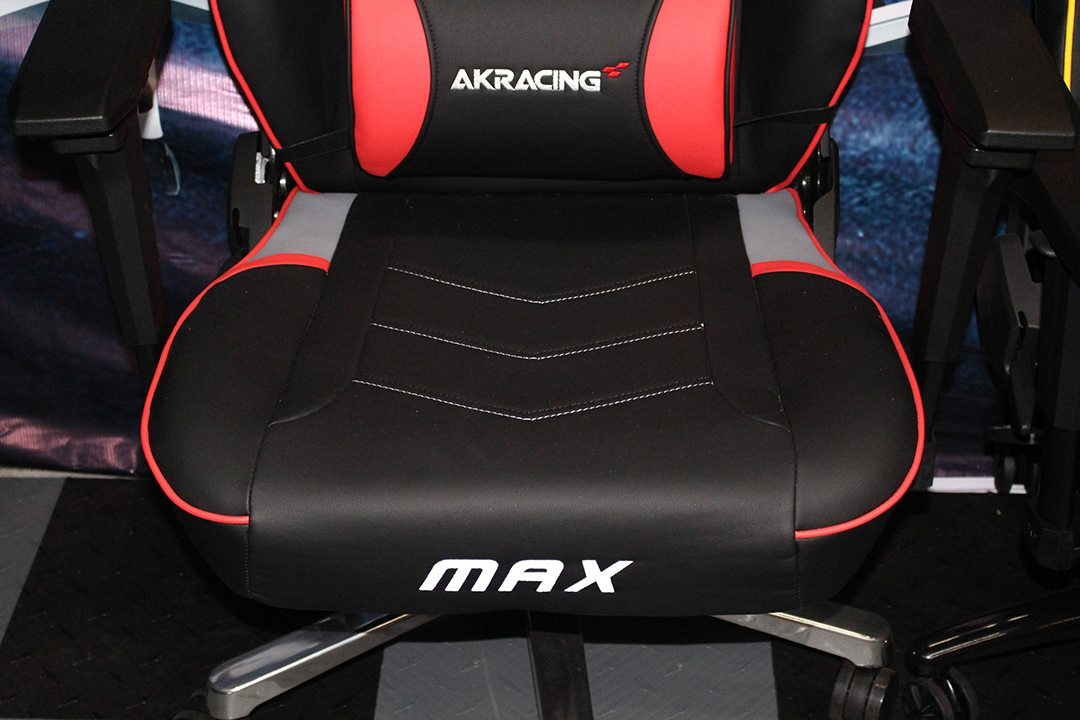 The AKRacing Max has a "Rock and Lock" function which will allow you to lock the backrest at any angle up to 180°. The rocking mechanism is a fun feature which will allow you to decompress your back even while gaming.
The armrests move 4 ways, a cool feature that lets you position the arms right where you want them depending on what you're doing. They're very sturdy but have a tendency to slide since they don't lock in place. Some players like having moving armrests that move along with their arms while gaming. For some, it's just inconvenient. In the end, it's just a matter of preference.
So build quality, check. Comfort and support, check. What about aesthetics?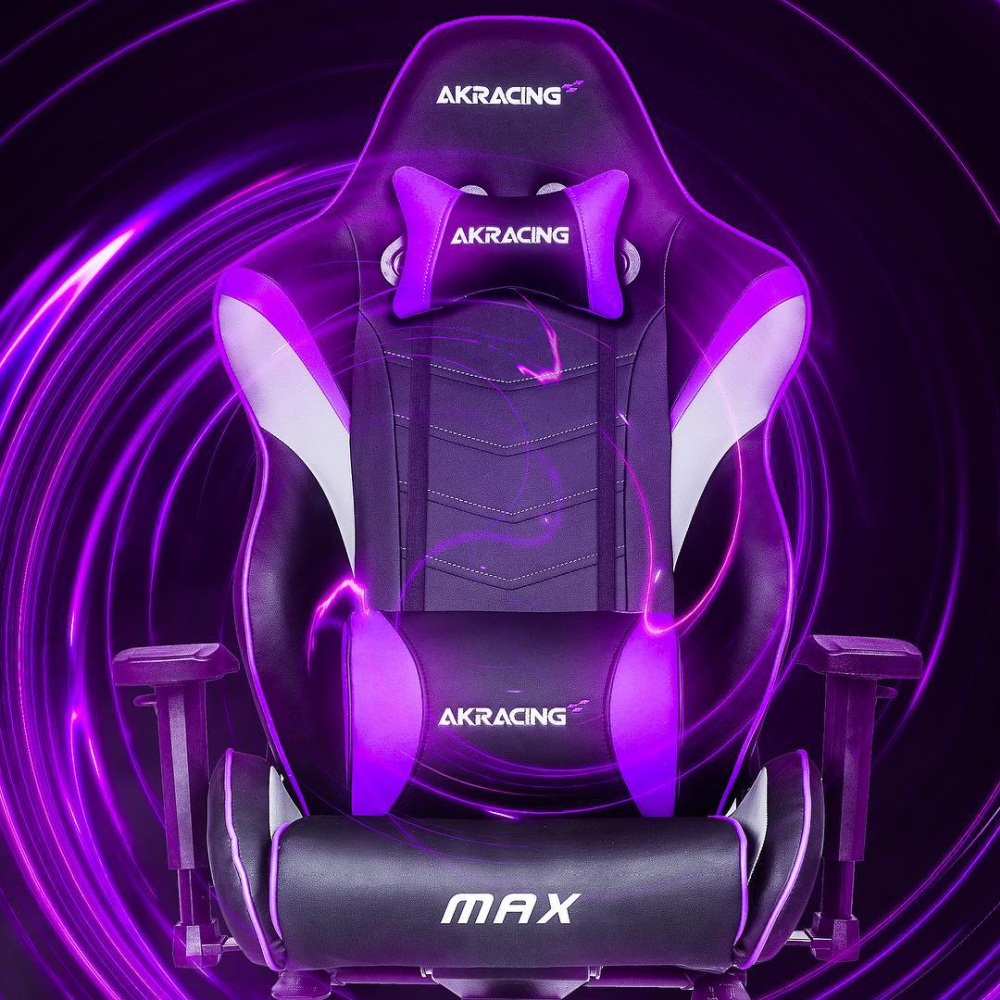 The AKRacing Max has a sporty look that would look great in any gaming setup. The PU leather upholstery feels and looks expensive. Most of the chair is black. The color of the accents and piping will depend on the color you choose.
To summarize, if you're a big and tall gamer willing to invest in a comfy, tanky, and sporty gaming chair, the AKRacing Max has your back (and bottom) covered.
Product Features
Comes in 8 colors combinations
400 lbs maximum weight capacity
Wide steel frame with anti-corrosive coating is padded with 5" thick high-density cold-cured foam
Premium PU leather upholstery guaranteed to last at least 5 years
Heavy-duty gas lift and 5-star high-tensile aluminum base with large casters
4D arms that go up/down, back/forth, left/right, and pivot in/out
Neck and lumbar pillows are attached to straps for height-adjustability
34.25" high winged backrest
Flat seat design that's 20.5" deep and 23.25" wide
19.4" to 12.25" seat height range
3° to 18° rocking function with adjustable tension
180° recline angle with tilt lock
5- year warranty on the chair and 10-year warranty on the steel frame
Watch the video below for more information about the AKRacing Max
Pros
Suitable for tall (5'6" to 6'6") and heavy (up to 400 lbs) gamers
Plenty of color combinations to choose from
Easy to put together
Spacious seat and looming backrest provide lots of room
Wide array of adjustable features makes it easy to customized to one's unique build
Robust rock and recline mechanism
Built like a tank
Good warranty for its price point
Cons
Padding might be too firm for some but softens after some time
Rotatable arms don't lock into place
Expensive, costs $519 as of this writing