With as many tech items as the Dragonblogger staff gets to test out and play with, one problem we run into is having the space to charge everything. Before you know it, you'll have wires and things plugged in all over the place, and everything clogging up your desk to where you can't even find what you need. That's why when I saw this 10-port charging station from Alxum I had to jump on it to review. My charging area can be quite the mess, as I can imagine any tech enthusiast can relate. So, if you have a passion for devices, a large family with a lot of people needing to charge at once, or just want an organized place to charge your things, here's what you need to know about this charging station.
Ease of Setup
It took about two minutes from opening the box to putting the charging port together. There aren't any complicated instructions or tools needed to put it together. The ports are also easy to set up. Sometimes they just need a slightly harder push to fit in, but the good thing is that they stay firmly in place so even if you have a big tablet it won't fall over.
Overall use
Since it's a simple charging port, it's incredibly easy to use. There are no buttons you have to push, things you have to do, or anything else. You simply plug it in and start using it. You can move the separators to any position you want, depending on what types of devices you need to charge. The USB plugs are slightly hard to get to since they're under an angled top. You do need a way to organize all your wires since 10 wires coming out of here can easily get tangled up. You could wrap them up, get shorter charging cables, or let them hang over the side of a desk.
Charging Power
The Alxum charging dock has a max power of 108W, which provides up to a maximum of 5V2.4A per port. It has built-in overcharge protection and surge protection so you never need to worry about your devices being damaged. I've noticed that all of my devices charge faster than usual when I use this charger.
See the full video review:
Features:
Charge up to 10 devices
Compatible with iPhone, Samsung Galaxy, Cell Phone, Apple, Tablet
Overcharge protection
Surge protection
Adjustable separators
Worldwide AC 100-240V input voltage
Certified Safe-UL Certification
Rated DOE Level 6 for energy efficiency.
Use code RK4Q7XU9 for 20% off your order!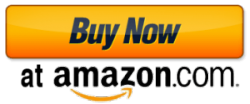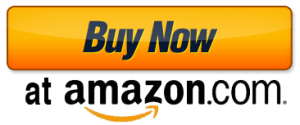 Disclaimer: I received this product at a discount for the purposes of testing it and reviewing it. All opinions expressed are truthful and 100% my own.
[P_REVIEW post_id=1082295 visual='full']