We are influencers and brand affiliates.  This post contains affiliate links, most which go to Amazon and are Geo-Affiliate links to nearest Amazon store.
My phone is a pretty intricate part of my everyday life. I use it to keep up with my friends and family on social networking, keeping up with business contacts via email as well as catching all the news on Yahoo and also using it as a planner for upcoming events. I find myself always at a time when my battery is about to go out and it's always when I need my phone the most. However, that's when Anker comes to the rescue with a fantastic product that saves me from having to worry about my phone going out as well as being faster than merely plugging it into the wall and that is exactly what the Second Generation Astro External Battery Charger does quite well.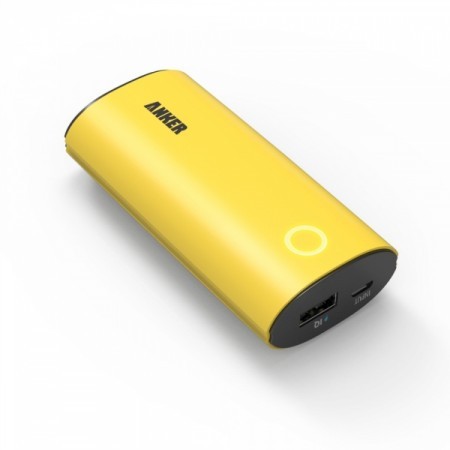 First off what I love about this device is it's size. I tend to find that a lot of portable phone chargers are pretty big and are not able to be easily carried however Anker makes it very easy by providing you a charger that is easy to carry right in your own pocket. The device comes packaged with a  mini USB cable as well as it's very own carrying bag which makes travelling with the device very easy or as I mentioned before you can even carry the device in your pocket.
Another thing I really enjoy about this product is the technology that Anker put into such a small device. Anker's Power IQ technology is a cut above other USB power chargers. What set's this battery charger from your standard charger is that the Power IQ technology is able to identify your device whether it be a tablet or smartphone it will also know if it an Apple or Samsung device and maximize your device's charging speed. After doing a test with my Motorola Moto G with a completely dead battery the Anker was able to reduce my phone's charging time by about 30 minutes nearly cutting the time to charge my phone in half which I was quite surprised with.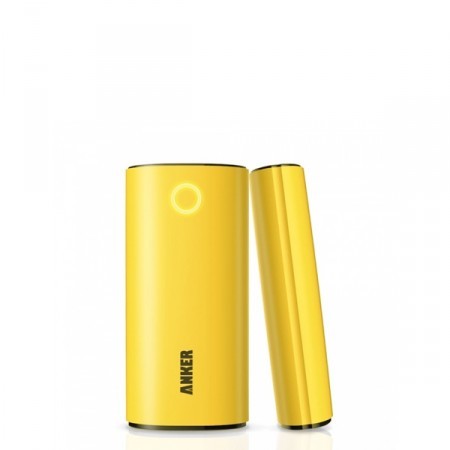 When I first saw the charger I noticed that there was no display and was wondering how one would even know how to tell just how much charge was left on the device itself. Well Anker also made that very easy for you as well. All you have to do is shake the device and a circle will light up letting you know exactly how much battery is left in the device itself. A full circle represents a full battery on the device and a half circle represents the battery being at 50% so you will always know how much battery is left.
All in all the device is very handy and easy for being on the go. Other batteries tend to be big and bulky which can make accessibility a bit of a hassle whereas with the Anker all you have to do is pull it right out of your pocket and put it to use. The battery is compatible with most popular Apple, Samsung, LG, HTC and Motorola brands so you really shouldn't have a hard time being able to use it with one of your devices and also works great on tablets as well.
If you are looking for a portable, easy to use external battery charger than look no further as the Anker Second Generation Astro External Battery Charger is definitely the way to go.
Product Specifications:
Capacity: 6000mAh
Output: 5V/2A
Input: 5V/1A
Weight: 135g/4.8 oz
Size: 93 x 46 x 25mm/3.7 x 1.8 x 1.0 in
We are influencers and brand affiliates.  This post contains affiliate links, most which go to Amazon and are Geo-Affiliate links to nearest Amazon store.
I've been writing and covering many forms of entertainment such as comedy shows, and arcade bars as well as reviewing video games and more for the past decade. I love to write and I am blessed to be able to have the opportunities that I have had in the entertainment and technology fields.