Recently Paint Dot Net 4 released but many of the plugin packs from Paint Dot Net 3.5 don't work with Paint Dot Net 4 so if you aren't careful you could lose a lot of functionality that you used to have.  So if you have upgraded to Paint Dot Net version 4, you probably should deleted everything from your C:\program files\Paint.NET\Effects folder so that you can start fresh and install only Paint.NET 4 add-ons and plugins.

Once you have emptied this folder, then you can proceed to browse the Paint.NET forums to get your Paint.NET 4 plugins.
You can find Paint.NET 4 plugin packs here http://forums.getpaint.net/index.php?/forum/44-plugin-packs/ and I highly recommend you get the following ones:
BoltBait Plugin Pack includes a ton of effects and this page http://forums.getpaint.net/index.php?/topic/28488-boltbaits-plugin-pack-for-v40-updated-june-22-2014/ shows you what they can do.  In particular you get your Object Outline back in Paint.NET 4 now.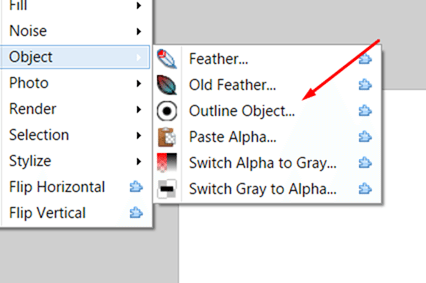 If you are looking for Splinter again, Ed Harvey updated the plugin to support Paint.NET 4 as well and you can get it at this thread http://forums.getpaint.net/index.php?/topic/18811-ed-harvey-effects-v-35-2012-02-13/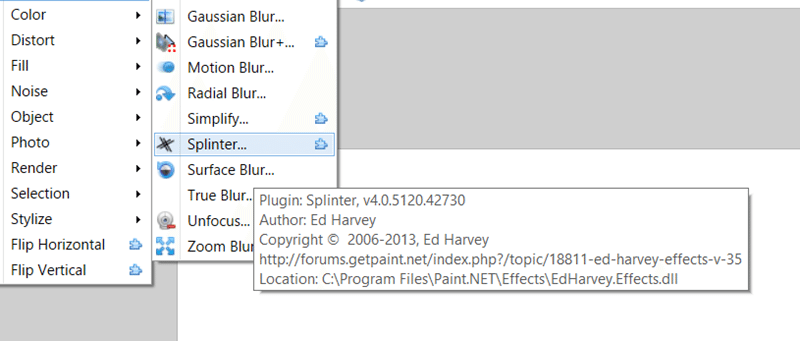 Remember, installing Paint.NET 4 plugins is just as easy, you simply extract the add-on effect dll files into the Paint.net Effects folder.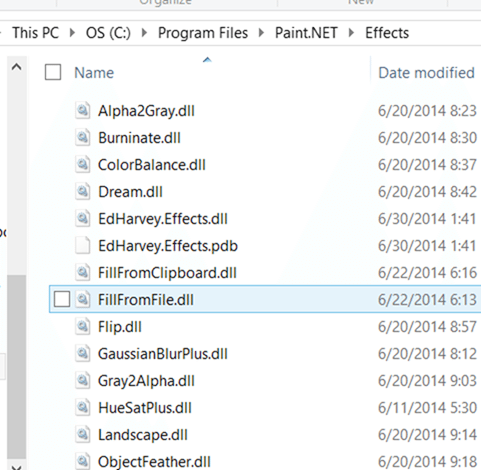 Finally if you want a better line curve tool, Curves+ will be found in the http://forums.getpaint.net/index.php?/topic/7291-pyrochild-plugins-2014-2-08/ thread as well.
This should restore most of the plugin functionality you had in Paint.NET 3.5 though there may be some effects still that have not been ported to Paint.NET 4.0 from your favorite effects packs.