Apowersoft Recorder allows users to record their screen and also the browser. Upon going to http://www.apowersoft.com/free-online-screen-recorder you will see that there are two main options, you can record the browser or download the desktop recorder. Once the download was complete I was thankful that there were plenty of options when the application was run. When the application is opened, a small bar should appear on your screen, this gives you access to plenty of choices, such as the dimensions of  the area of screen you wish to record, the ability to convert the video into different file types and also choose which audio input you wish to use as well as some handy tools (as seen below).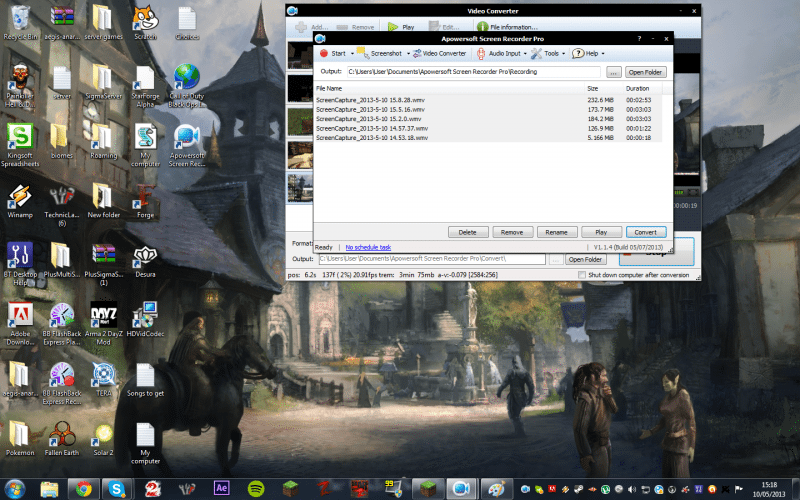 When I was recording I found that when playing I did not lag or experience any issues. It should be noted however that the free version will only allow 3 minutes of recording each time and also a watermark will appear in the bottom. Upon looking back at the footage I did see some slight frame rate drops in the recording however you can also adjust resolution and frame rate in the settings if this occurs. Overall I found this software very easy and good compared to other software like fraps, I found the layout to be well displayed and when it came to converting the videos, no problems were found. The software also has some useful editing tools like trim, crop and also adding a subtitle.
Overall this software is very handy for the budding video maker and works best when the full version is purchased so that the limits of the trial are removed. However when compared to other programs such as fraps, I found that I got a higher frame rate and a smoother video with Apowersoft.